Early Childhood Education Degree Online
Get matched to an Early Childhood Education Degree Online for FREE!
WHAT IS AN EARLY CHILDHOOD EDUCATION DEGREE?
The goal of an early childhood education degree is to learn how to understand and then help nurture the process of a child's learning.  Learn how to help younger kids learn though inquiry and active play. Doing all of this in varied and diverse environments. Learning how culture, family and learning styles all impact how each child learns.
You may also delve into key topics in class management and teaching. This may include areas such as language, tech and assessment. Some programs may also cover teaching children with special needs. You may even be able to choose an area of focus, like preschool, infants or management.
TYPES OF ONLINE DIGITAL MARKETING DEGREE PROGRAMS
Early Childhood Ed Certificate
Learn core skills and knowledge of learning strategies. Prepare to apply for the CDA credential.
Course Examples:
Curriculum and instruction
Observation and assessment
Basics of child development
AA in Early Childhood Education
Study the foundation of early childhood ed. Learn about development, learning assessment, special ed, strategy and more.
Course Examples:
Early childhood ed intro
Intro to behavior management
Intro to curriculum and instruction
BS in Early Childhood Education, Special Education
Study to help children overcome learning delays. Prepare for a certificate in early childhood ed and special ed.
Course Examples:
Legal aspects of special ed
Child, family, cultural  relationships
Appropriate curriculum
EARLY CHILDHOOD EDUCATION DEGREE LEVELS
Associate degrees in early childhood education focus on the basics of teaching young children. This includes how to create a course of study and how to identify special learners. Bachelor degree programs may also teach you how to assess learning and development in young children.
A certificate in Early childhood education may be another path to consider. It may cover grad level theories in early childhood education without having to earn a degree. Many certificate students attend classes on a part time basis. This may then take one to two years to finish the program.
Many online masters degree programs in early childhood education teach how to create courses that engage kids. PhD programs in early childhood ed teach a more level of theories in child development. These topics may involve evidence based interventions. The may also cover how to research and analyze if instruction is effective.
1
Take advantage of some of the nation's most affordable tuition rates, while earning a degree from a private, nonprofit, NEASC accredited university
Qualified students with 2.5 GPA and up may receive up to $20K in grants & scholarships
Multiple term start dates throughout the year. 24/7 online classroom access.
Popular Programs
Business Administration, Psychology, Information Technology, Human Services…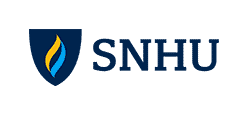 2
Ranked #8 by U.S.News & World Report for Best Online Bachelor's Programs
Apply up to 90 transfer credits for bachelor's students, and 9 transfer credits for master's degree students.
CSU Global graduates experience a return on investment of 4:1, which means they receive $4 in salary and benefits for every $1 they invest in their education.
Available Programs
Business, Computer Science, Criminal Justice, IT, Psychology…

3
Award-winning programs created to help you succeed.
A quality education doesn't have to be expensive. Earn an accredited degree for less.
Programs start monthly – Apply free this week!

Sponsored Schools
EARLY CHILDHOOD ED COURSES
Certain courses are a must if you want an associate degree or bachelor degree. You will take two kinds of courses. General ed courses and childhood ed courses.
Some common courses include:
Basics of Child Development:&nbspLearn about the different factors that influence child development. This includes historical, biological, environmental, and cultural factors.
Curriculum Development:&nbspLearn what elements are needed for a curriculum that is aimed at a diverse set of learners.
Guidance and Discipline:&nbspIn this type of course you may study strategies to encourage optimal behavior in kids.
Language and Literacy:&nbspLearn about milestones tied to the development of language and literacy. The course may also teach you how to develop strategies for involving families in the development of each child.
Creativity and Play:&nbspTopics may include learning how to design learning activities.
Special Education:&nbspThis course may teach students how to include exceptional children in the learning process.
HOW LONG DOES IT TAKE TO BECOME A PRESCHOOL TEACHER?
In most states, you need a bachelor degree to become a  preschool teacher. It could take at least four years to earn a BS. You may also need the CDA credential. This is offered by the Council for Professional Recognition. Earning your CDA may take more time. In some cases, your degree program may prepare you to earn the CDA.
Some preschool teachers have only an associate degree or a high school diploma. It depends on what state you want to work in, or the program you work in.  For example, you may not need a BS if you would for a private school.  You may also begin by earning an associate degree. and work with a counselor to make sure you can transfer your credits later.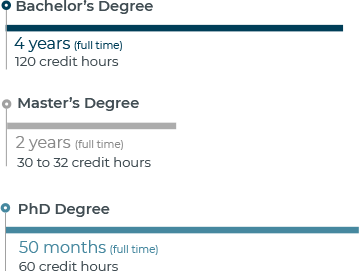 EARLY CHILDHOOD ED DEGREE COSTS
In 2017, the median in state tuition for an early childhood degree was $6,119 per year. Out of state students paid a median yearly tuition of $27,493 that same year. Here are some specific examples of tuition costs. These rates are for full time students as of 2019.
| School | Degree Level | # of Credits Needed | Cost Per Credit | Total |
| --- | --- | --- | --- | --- |
| Ashford University | Associate Degree | 67 | $480 | $32,160 |
| Ashford | Bachelor Degree | 120 | $480 | $57,600 |
| Colorado Christian University | Bachelor Degree | 120 | $469 | $56,280 |
TOP ONLINE EARLY CHILDHOOD EDUCATION SCHOOLS
According to the most recent data, there were 30,716 degrees in this field awarded to students in 2017. Most of them, 59% were bachelor degrees.
| Schools | 2017 Degrees Awarded | 2019/20 Tuition (out of state unless *) |
| --- | --- | --- |
| Ashford University | 1,124 | $12,400* |
| Ivy Tech Community College | 575 | $8,661 |
| Grand Canyon University | 504 | $17,800* |
| California State U – Fullerton | 438 | $18,804 |
| California State U – Sacramento | 427 | $19,248 |
HOW TO BECOME ECE CERTIFIED
A certificate in Early Childhood Education (ECE) is something to consider. It helps you gain knowledge in the field if you want to teach preschool. You may earn one before, during or after earning a degree in early childhood ed.
To become ECE certified, you can take courses and do work as an intern. What do the courses cover? Subjects like literacy, child development and family life. You can become certified online or through hybrid courses. Another way is through a degree program. It is typical that a student must be ECE certified to apply for a teaching license. But you must also meet other measures. For instance, you must have a degree.
EARLY CHILDHOOD EDUCATION MARKET
In 2018, 2.23% of the people who earned a degree in education worked as preschool and kindergarten teachers. Of all teachers, their skills are thought of as more niche.
Of the people who earned this degree, 96.6% were female. The average age of those working in education in 2017 was 46.2 years.
TOP STATES FOR PRESCHOOL TEACHERS
As of May 2019, the following five states had the highest employment for preschool teachers:
| State | Employment | Annual Mean Wage |
| --- | --- | --- |
| CA | 53,290 | $37,990 |
| TX | 33,810 | $37,030 |
| FL | 31,060 | $28,790 |
| IL | 25,030 | $32,780 |
| NY | 23,890 | $42,330 |
CAREERS IN EARLY CHILDHOOD ED
They tend to work with children ages 3 to 5.  It is a job that involves certain key tasks. First, creating study lessons. Also, planning periods of physical action, play and rest. The teachers also keep track of students' progress and interest. It is also their job to pay attention to see if each student is learning. By doing this they look for signs of emotional or learning problems.
According to 2020 BLS data:
Median annual salary: $31,930 per year
Job growth through 2029: 2% (faster than average)
Entry level edu: Associate degree or bachelor degree
A director oversees all aspects of the center. The job involves working with teachers and staff and likely admin work like managing the budget. A director makes sure the center runs smoothly. They see to it that parents approve of the program. A director also makes sure the program meets state mandates.
According to 2020 BLS data:
Median annual salary: $49,160 per year
Job growth through 2029: 1% (Slower than average)
Entry level edu: Bachelor degree.
These teachers work with older children. Kids who are able of learn more and understand more complex subjects. The teachers create lesson plans that are more in depth, yet still simple enough for young learners. It takes more work to become a teacher at this level. Every state requires a certificate or a license to teach. A bachelor degree is needed as well.
According to 2020 BLS data:
Median annual salary: $60,660 per year
Job growth through 2029: 4% (slower than average)
Entry level edu: Bachelor degree