Fastest Growing Jobs
Which of the fastest growing jobs in America will need a college degree?
WHAT DOES FAST GROWING MEAN?
Every year, the BLS projects a few different numbers related to job growth and decline. Some of these stats are focused on an industry, or group of jobs, while others are on the jobs themselves. Some of these numbers are a percent, while others are an actual number. There may be small industries with high growth rates that are adding fewer jobs than larger industries with smaller growth rates. So it's important to know the difference! As an example, here are some stats related to projections about growth from 2021 to 2031.

Industry Growth
Healthcare Support +2M jobs
Education +658K jobs
Management +883K jobs

Careers in Demand
Home Health and Personal Care Aides +711K jobs
Software Developers, QA, Testers +162K jobs
RNs +203K jobs

Fastest Growing Jobs
Nurse practitioners +46% more jobs
Wind Turbine Technicians +44% more jobs
Ushers, lobby attendants, and ticket takers +41% more jobs
Fastest Growing Job Industries in the US
Many of the careers in demand are in three industries. These are: health care, green jobs, and information technology. Each industry calls for workers with very different skills. But, all are growing due to shifts in our lives and the things we care about.
Healthcare
Health care career paths should add more jobs than any other category. This industry is projected to grow much faster than the average for all occupations from 2022 to 2032. In fact, there should be 1.8 million new health care jobs by 2032. Why? Mostly because the US population is getting older. As people age, they may need more health services or even ongoing care. This creates demand for workers throughout the health care field. Home health aides and personal care aides will be especially key.  
Green Jobs
As concerns about the environment grow, green jobs may also increase. In fact, the two fastest growing jobs are green. Both involve green energy solutions: solar photovoltaic installer and wind turbine service technician. These workers install and fix solutions that reduce our carbon footprint.
Technology
Technology and information workers are also at the forefront of problem solving. Careers are in demand this field for a few reasons. A big one is concern about information security. Many parts of life, from banking to entertainment, take place online. So, data security and privacy are top priorities.
But, new tech doesn't just come with challenges. This field is full of promise and innovation. As companies make smarter use of big data, pros are needed to turn information into insights. This leads to solutions and greater profit. Overall, computer and IT jobs should grow 15% from 2022 to 2032. 
Degrees By Career
The best career for you may depend on your skills, goals, interests, salary requirements and more. Explore the careers below to find out if you need a degree, and if you do, what type of degree. Find out how much you can make and what other related career options you may have!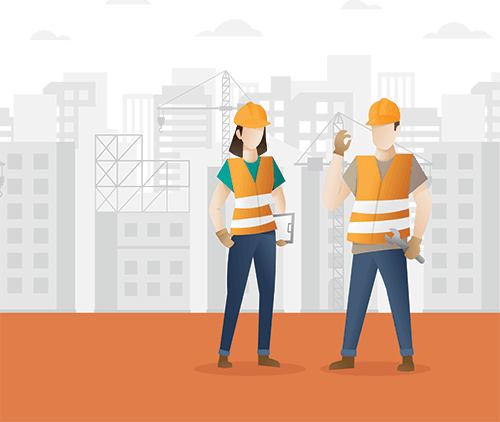 Fastest Growing Trade Jobs
The fastest growing Trade Jobs with apprenticeships are below with 2021 – 2031 increases. These jobs have a higher median yearly wage than the average for the US.
Southern New Hampshire University
Take advantage of some of the nation's most affordable tuition rates, while earning a degree from a private, nonprofit, NEASC accredited university
Multiple term start dates throughout the year. 24/7 online classroom access.
Popular Online Programs include Business Administration, Psychology, Information Technology, Human Services…