Become a Certified Midwife
WHAT IS A CERTIFIED MIDWIFE?
Health care takes many forms and serves hundreds of functions. In the same way that a doctor in pediatrics cares for children and teens and surgeons operate on patients while a diagnostician will specialize in helping to identify health problems before hand, there are dozens more niche areas where other kinds of health care pros are needed.
Among these specialized healthcare providers are certified nurse midwives. Within the expansive domain of medicine, these professionals carve out their expertise in the realm of women's healthcare. Their primary focus often revolves around prenatal care, guiding women through labor and childbirth. Nevertheless, the scope of their responsibilities extends beyond these crucial aspects. Certified nurse midwive may also conduct gynecological examinations and assist patients in exploring family planning services. Post-delivery, they continue to provide support to both mothers and newborns.
It's worth noting that despite not working within the same context as traditional nurses, certified nurse midwives must meet specific educational requirements and obtain certifications to practice legally, as outlined by the U.S. Bureau of Labor Statistics. This typically entails passing rigorous examinations and completing a designated amount of training. Consequently, numerous aspiring certified nurse midwive turn to online courses to enhance their knowledge and embark on their careers. Online classes offer the advantage of flexibility, eliminating the need for commuting and allowing students to select suitable times for their studies.
ARE ONLINE CERTIFIED MIDWIFE PROGRAMS FOR YOU?
Here are some things to think about when you choose one a certified midwife programs:
All certified nurse midwives must earn a master's degree in a related field from an accredited program before being able to practice, as per the BLS.
Not only do these classes include course subjects in anatomy and physiology, they also ask that you complete programs outside of the classroom. All students need to attain a certain amount of clinical experience to receive a degree.
Along with a master's degree, they may also be required to receive certification by the American Midwifery Certification Board.
Before you sign up for online courses, make sure the course work for a certified midwife program covers the subjects needed and is accredited. Also, inquire about possible clinical experience opportunities and how your learning in the classroom will prep you for cert exams later.
1
Take advantage of some of the nation's most affordable tuition rates, while earning a degree from a private, nonprofit, NEASC accredited university
Qualified students with 2.5 GPA and up may receive up to $20K in grants & scholarships
Multiple term start dates throughout the year. 24/7 online classroom access.
Popular Programs
Business Administration, Psychology, Information Technology, Human Services…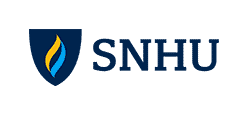 2
Ranked #8 by U.S.News & World Report for Best Online Bachelor's Programs
Apply up to 90 transfer credits for bachelor's students, and 9 transfer credits for master's degree students.
CSU Global graduates experience a return on investment of 4:1, which means they receive $4 in salary and benefits for every $1 they invest in their education.
Available Programs
Business, Computer Science, Criminal Justice, IT, Psychology…

3
Award-winning programs created to help you succeed.
A quality education doesn't have to be expensive. Earn an accredited degree for less.
Programs start monthly – Apply free this week!

Sponsored Schools
CERTIFIED MIDWIFE CAREER PATHS AND POTENTIAL SALARIES
Below are some career paths for a student a certified midwife:
A certified midwife is very important to many pregnant mothers and children. However, they are only responsible for one area of health care. Your time taking these online courses may help you to pursue other areas as well. Explore your options with stats from the BLS.
Median Salary: $125,900 per year
Job Growth Through 2032: 38% (Much faster than average)
Common Entry level Education: Master's degree