How to Become an Actuary
Get matched to an Actuary Degree Program Online for FREE!
WHAT DOES AN ACTUARY DO?
Becoming an Actuary is about more than crunching numbers. Instead, it's about trying to tell the future in order to decrease the risk for individuals and companies by combining key concepts in mathematics, statistics, and finance, as well as elements of computer science.
In fact, many students don't earn their degree in actuarial science at all. Instead, they earn a degree in a field of mathematics and apply the lessons in a career as an actuary. Actuary online programs actually typically focus on other degree types, so the degree to become an actuary may more likely end up being a math, statistics, or finance degree.
ACTUARY  QUALITIES
The Society of Actuaries says that actuaries are:
Part super hero
A little fortune teller
Part trusted advisor
That's because they have to understand that the world is full of risk. As a result, actuaries evaluate the likelihood of a future event using numbers, not crystal balls and design creative ways to reduce the likelihood of undesirable events.
Plus, because these undesirable events are unavoidable, actuaries look for ways to decrease the impact of these events when they do happen. Many entry-level actuaries start in a training mentor program with other more experienced professionals. During this time, they may be encouraged to seek certifications, which typically lead to raises and bonuses.
This career is more than just crunching numbers. In fact, usually, actuaries are key members on management teams and help protect companies and individuals against emerging risks in a fast-changing world.
1
Take advantage of some of the nation's most affordable tuition rates, while earning a degree from a private, nonprofit, NEASC accredited university
Qualified students with 2.5 GPA and up may receive up to $20K in grants & scholarships
Multiple term start dates throughout the year. 24/7 online classroom access.
Popular Programs
Business Administration, Psychology, Information Technology, Human Services…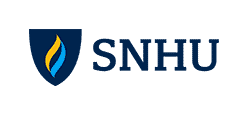 2
Ranked #8 by U.S.News & World Report for Best Online Bachelor's Programs
Apply up to 90 transfer credits for bachelor's students, and 9 transfer credits for master's degree students.
CSU Global graduates experience a return on investment of 4:1, which means they receive $4 in salary and benefits for every $1 they invest in their education.
Available Programs
Business, Computer Science, Criminal Justice, IT, Psychology…

3
Award-winning programs created to help you succeed.
A quality education doesn't have to be expensive. Earn an accredited degree for less.
Programs start monthly – Apply free this week!

Sponsored Schools
WHAT DO ACTUARY DEGREE COURSES LOOK LIKE?
Theory of Interest:&nbspLearn how interest works and how to calculate it. This course may cover topics like annuities, investments, and bonds.
Actuarial Modeling:&nbspIn this course, you could discover how to use math to predict a person's lifespan, and more! This may be used to figure out life insurance terms and costs.
Macroeconomics:&nbspExplore big picture factors that have an effect on the economy. This course may cover ideas like growth and inflation.
Calculus:&nbspThis course may cover key theories in calculus. You could explore functions, limits and continuity, and more.
Linear Algebra:&nbspLearn how to represent linear equations. In this course, you could explore concepts from vectors to matrices.
PROFESSIONAL ACTUARY CERTS
Two professional societies offer certifications for actuaries. They both offer two levels of certification, associate and fellow.
Society of Actuaries (SOA): certifies actuaries in life insurance, health insurance, retirement benefits, investments, and finance
Casualty Actuarial Science (CAS): certifies actuaries in the property and casualty field, which includes automobile, homeowners, medical malpractice, and workers' compensation insurance
| Organization | Types of Actuaries | Types of Certification | Number of Tests Taken | Number of Years to Earn (Estimated) |
| --- | --- | --- | --- | --- |
| Society of Actuaries | Life Insurance, Health Insurance, Retirement Benefits, Investments, Finance | Associated | 7 | 4 – 7 |
| Society of Actuaries | Insurance – Life and Health, Retirement Benefits, Investments, Finance | Fellowship | 7 | 6 – 10 |
| Casualty Actuarial Science | Property and Casualty Field (Automobile, Homeowners, Medical Malpractice, Workers' Compensation Insurance) | Associate | 7 | 4 – 7 |
| Casualty Actuarial Science | Property and Casualty Field (Automobile, Homeowners, Medical Malpractice, Workers' Compensation Insurance) | Fellowship | 7 | 6 – 10 |
Both professional societies require applicants to complete actuary training programs, certain educational needs in economics, finance, and statistics while in college, so it's important to know the criteria while you're earning your degree and becoming certified.
Don't forget, a statistics or finance degree may also develop similar skills and knowledge as an actuary degree, making these legitimate options to pursue a career as an actuary. Complete the form on this page to get matched to the perfect program for you!
ACTUARY SALARY AND RELATED CAREERS
There are many career paths you may choose to pursue after attending online courses in an actuary program. Because the basics of a career as an actuary include math, statistics and business, there are many other similar positions you may be prepared to seek after schooling. Study which options may be available using stats from the BLS.
ACTUARIES
Entry level actuaries complete basic tasks. They compile data and spend time in other departments – such as marketing, product development and more – to learn how the work they will do later on fits into the broader fabric of the company. They may be asked to do research and complete reports as they garner more experience.
Median Annual Salary: $113,990 per year
Job growth through 2032: 23% (Much faster than avg)
Entry level edu: Bachelor Degree
FINANCIAL ANALYSTS
Financial analysts study company history, business trends and past investments to provide guidance to organizations about future decisions. They are often required to analyze financial statements and prepare written reports. They often work for banks, pension funds, mutual funds, securities firms and insurance companies as well as other places.
Median Annual Salary: $96,220 per year
Job growth through 2032:8% (Faster than average)
Entry level edu: Bachelor degree
ACCOUNTANTS AND AUDITORS
Accountants and auditors review, organize and prepare financial records to ensure that all information is accurate. They see that taxes for a company or an individual are paid on time and are accurate. They will also examine financial data to explore ways that a business and people can use their assets more effectively.  An auditor may suggest ways to increase revenue while driving down costs.
Median Annual Salary: $78,000 per year
Job growth through 2032:4% (As fast as average)
Entry level edu: Bachelor's degree