Pharmacy Technician Schools & Training
Do you want to become a Pharmacy Technician? Find Pharmacy Technician Schools and More!
WHAT DO PHARMACY TECHNICIANS DO?
Pharmacy techs help licensed pharmacists to prep and dispense medication. They also play a more active role in the operation of pharmacy work now more than ever.
This is creating an uptick in demand for pharmacy technician jobs, as they have a faster than average job growth. The Bureau of Labor Statistics (BLS) now predicts a 6% increase in pharmacy technician jobs through 2032. There are a few reasons for this. To start, we are facing an aging population and there are more meds on the market to fight disease.  Pharmacists also perform more patient care activities like giving flu shots. This means greater duties for pharm techs across many settings. Within these settings, per BLS data, the annual median salary for pharmacy techs is $37,790 per year.
One of the things that pharm techs typically do is input prescription data into a computer system. This means dealing with customers and health workers alike. Once the script is in the system, pharmacy techs help dispense meds to each client. Or when working in a hospital, they may make rounds to nursing stations and surgical rooms. To do this, they measure amounts of medicine, pack and label prescriptions. Depending on state laws, they may also mix some sterile compounds.
Many pharm techs have clerical duties too. From working a cash register to stocking shelves, securing medicine and third party billing. Other duties may arise as a result of where a pharmacy tech works. Some duties may also reflect things like level of education and certs.
WHAT DEGREE SHOULD I EARN TO PURSUE A CAREER AS A PHARMACY TECHNICIAN?
If you're looking to become a pharmacy technician, you may choose to attend an online pharmacy school to earn a degree or certificate. These are distinct options, so it is crucial to keep your goals in mind when making your choice.
Pharmacy Technician Certificate Program
A pharmacy tech certificate program is not a degree. It is a career diploma
and may come with the chance to extern with a pharmacy chain. Many cert programs are basic. You may start out learning about the job, medical terms and rules or laws.
As you move through the program you are likely to study drugs. Things like dosages, ratios, measurements and drug classes.
 Along with these topics, there may be a section on pharmacology. These courses speak to what each group of medicine does. Is it an anti fungal? A muscle relaxer?
You can also expect to
learn about insurance billing, infection control and inventory. Plus, how to interpret and process scripts.  Many programs also prep you through an externship. And, serve as a prep for industry certification exams. Pharmacy technician certification programs tend to take one year or two semesters. So, they may suit your needs if your goal is to pursue a job in the near future.  
Associate of Science in Pharmacy Technician 
A pharmacy technician school may award an Associate of Science (AS
) degree. And as a degree, tends to include more classes and a longer time frame. For example, many programs entail about 60 credits. This may take about two years. Although there are faster paced programs and online formats.
Most AS degree programs mix core pharm tech classes with general education classes. These may cover areas like English, science and algebra.
 Getting these gen ed credits out of the way may be very useful.
Accredited schools tend to have transfer agreements. So, you may have fewer to complete if you decide to pursue a bachelor's degree later.
 Approved programs may prep you to take industry certification exams too. In fact, in some schools students take the Pharmacy Technician Certification Exam (PTCE) at the end of their externship.
Sponsored Listings
ONLINE PHARMACY TECHNICIAN SCHOOLS
The every day actions of a pharmacy techn can be incredibly important, and with online schooling, you may be able to discover what it takes to pursue a career in this field safely and effectively. What's more, many students choose online courses for the flexible schedule and for the ability to learn at their own pace.
The employees at a local pharmacy are helping people stay well every day. From easing the symptoms of the common cold to providing relief to those who are very sick. Pharm techs ensure that people receive the medication they need in the exact dosages required for safe healing. When just a few little pills can literally be a matter of life and death, pharmacy techs are the ones who health beneficiaries trust to get all the details right.
Here are some things to consider when choosing an online pharmacy  technician school:
Many pharmacy techs learn through on the job training programs, which can vary in terms of length and content. However, some also complete post secondary education programs specific to the field, according to the BLS.
If you are interested in a post secondary education, it may benefit you to find pharm tech programs that are accredited by the American Society of Health System Pharmacists.
Some states regulate pharmacy technicians. Check your state's laws by referring to its Board of Pharmacy. Laws may mandate that candidates have a high school diploma, pass an exam, undergo continuing education or more.
Some states also require certification, which is offered by the Pharmacy Technician Certification Board (PTCB) and the National Health Career Association (NHA).
Before signing up for online courses, explore whether each program prepare you to achieve these certifications. Moreover, check with any potential employers to inquire about particular on the job training practices.
HOW DO I BECOME A PHARMACY TECHNICIAN?
First, determine if you do or do not need education beyond a high school diploma. Even if you do not, it might still be a good idea to look into going to a pharmacy technician school. Second, if you need further training, take the steps you need to earn the degree or cert. You will also need to know what skills a pharmacy tech needs, and then work to obtain them. You may be able to do this via a program, or by on the job training. 
KEY SKILLS FOR PHARMACY TECHNICIANS
Apart from 
being able to use data base software, pharmacy techs need a few key skills.  
Inventory Management:&nbspRegular and on point inventory control is crucial to the day to day workings of a pharmacy. It is a skill that takes a critical eye, a sense of order and understanding of product shelf life.  Pharm techs order, label, and count stock of meds, chemicals, or supplies. Then enter the data into a computer.  They also need to stay abreast of drug recalls, shortages and higher demand. 
Insurance Billing:&nbspPharm techs who work in retail pharmacies often handle insurance billing. Apart from patience, this task calls for an attention to detail. This is because insurance companies may reject poorly filled out paper work.
Nuclear Pharmacy:&nbspNuclear medicine is an area that calls for specific skills. There are over 100 nuclear medicine procedures performed today. These use certain classes of drugs such as the ones used in chemo. A nuclear pharm tech (NPT) has to know the rules and laws to handle them safely.
Compounding:&nbspCompounding is creating custom creams, gels, liquids and pills.  These compounds tend to be for people who cannot take a commercial drug. And may call for mixing, altering, packaging, assembling and labeling a drug. 
Medication Therapy Management (MTM):&nbspMTM is about educating patients. It ensures there's a flow of communication between patient, doctor and pharmacy. For example, an MTM might explain what medical condition their script is for and how often to take a medicine.
HOW LONG DOES PHARMACY TECHNICIAN SCHOOL TAKE?
Most aspiring
pharmacy techs complete one of two types of programs. A pharmacy technician certificate or an associate degree. Pharmacy technician school or cert programs often last about a year or less. While longer programs of about two years may lead to an associate degree. Both programs may be available at vocational schools and some community colleges. They include courses and clinical experiences for hands on training.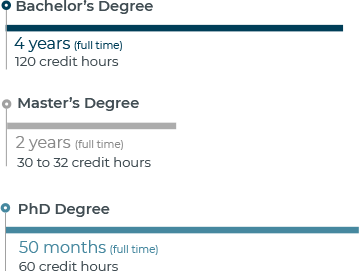 AREAS OF CONCENTRATION FOR PHARMACY TECHNICIANS
With the proper education and certification, a pharm tech may be able to concentrate in an area
.
Vaccines and Immunizations
Depending on state law, a pharm tech may 
certify to give injections. But a licensed pharmacist is still the person who performs the clinical aspect of immunization.
Chemotherapy 

Drugs used in chemo are part of nuclear medicine. As they are radioactive, a pharm tech must first certify as a Nuclear Pharmacy Technician (NPT). 
Sterile Products Admixture

Compounds are specialty mixtures that make drugs more pleasant to people. For instance, it might adjust a dose or take out something the patient is allergic to. 
Sterile compounds are ones like IV meds and ones given via injection. As they need proper handling, some pharm techs become
 Certified Compounded Sterile Preparation Technician (CSPT).  
Procurement

Some pharmacy techs in retail pharmacies and hospitals order meds and supplies. This is part of keeping an intact inventory and filling patient scripts. 
HIV Treatment and Prevention

The virus that causes Aids is HIV.  One of the goals to prevent HIV is to slow the progress of infection with focused drug measures. Pharm techs who handle these measures need to know all the guidelines about HIV. These relate to info about children and pregnant women as well as when to begin treatment.
Oncology
Medical oncology has to do with cancer
. As a pharm tech with a cert in oncology, you might prep and give chemo meds and infusions. 
TOP INDUSTRIES FOR PHARMACY TECHNICIANS
Most
 pharm techns (
52%
) work in pharmacies and drug stores. Others may find work in hospitals, and retail stores. In each setting, a pharm tech may earn a different salary. Here are the 
top industries
for pharm techs and annual mean wages for each one.
Industry
Annual Mean Wage 
Hospitals (state, local, private)
$45,300
Pharmacies and drug stores 
$36,360
CERTIFICATIONS
Employers may prefer a pharmacy technician with a professional certification.
A cert may also be necessary for pharm techs who want to work in a specific niche of the market. There are a few agencies who certify pharmacy technicians. And, a few common certs to earn. 
Some programs may offer classes that prep you to sit for industry certifications. For pharm techs, these exams are the
PTCB and the
NHA
. For PTCB certification, one must have a high school diploma and pass an exam. PTCB also supports some on the job training available through some retail pharmacies. But for NHA certification there are other criteria. Such as being at least 18 years old with a high school diploma. You must also first graduate from a training program or have one year of experience.  
Certified Pharmacy Technician & Accrediting Bodies
Other Certifications
Advanced Certified Pharmacy Technician (CPhT Adv) – A credential soon to be available through the PTCB is the CPhT Adv. As the title suggests, it targets active PTCB CPhTs. To be eligible though, you need to have completed at least four of the certificate programs. And have 3 years of work experience.
Compounding Certification (CC) – The CC is for CPhTs. It attests that you know about non sterile compounds. Things like nasal preps, ointments, flavoring and even vet compounds Available through the NPTA, the courses cover home based study modules. After, you need to take an exam then an onsite training with hands on labs. Once you pass, you get two things. Your CC credential and 40 CEs.
Certified Compounded Sterile Preparation Technician (CSPT) – As a CPhT, certifies you are able to prep meds in a sterile setting to avoid contamination. To apply to become a CSPT, you must be an active PTCB CPhT in good standing. You must also satisfy PTCB's education and / or work criteria. One way is to graduate from an approved program. And have a year of full time compounded sterile preparation (CSP) work experience. The other option is to have 3 years of continuous CSP work experience. Either way, the exam tests your knowledge of hazardous and non hazardous CSPs.  Expect to renew it every two years and stay current with CEs. CSPTs must also submit a Competency Attestation form in order to renew.
Organizations
Joining a professional organization may be useful to a pharm tech. Many such agencies offer
networking, CEs, and conferences. Also, some may have LinkedIn profiles which may provide helpful links to open jobs.
Here are 5 popular ones and a bit about membership:
American Association of Pharmacy Technicians.
  AAPT offers CEs, networking and formal scholarships. Members may also get discounts at conventions and there is a sliding scale of fees. For instance, it's $15 for students but goes up to $75 for one year.
National Pharmacy Technician Association. 
NPTA offers cert programs, CEs, events, e newsletters and more. As a member you also get access to discounts. Cost starts at $29 for one year.
American Pharmacists Association. 
APhA represents practicing pharmacists, student pharmacists, pharm techs, and others. They also offer exam prep material, a career center and more. Cost for techs is $129 for one year.
Pharmacy Technician Educators Council. 
PTEC is an agency made up of people who teach pharm techs. A non profit, it holds a yearly conference and aims to bring a single standard to pharm tech education. To become a member, it costs $65 or $500 for one year.
American Society of Hospital Pharmacists. 
ASHP represents pharmacists who serve as patient care providers in acute and ambulatory settings. They offer meetings, conferences, CEs, certificates and more. Annual cost for tech is $54 for one year.
WORKING AS A PHARMACY TECHNICIAN
Pharm techs may find jobs across the US. But some states may have more openings than others.
According to the 
BLS
, the highest number of jobs are in Texas, California, Florida, Illinois and New York.
In these states,
 some of the larger pharmacy chains are possible employers. Like Walgreens, Rite Aid and CVS Health who may have many locations. There may also be jobs available through staffing firms. American Healthcare Resources (AHR) for example, recruits allied health care professionals.
TOP SALARIES BY STATE FOR PHARMACY TECHNICIANS
The following info is for Pharmacy Techs. Salary and employment numbers will differ for other career paths.
| | | |
| --- | --- | --- |
| State | Employment | Annual Mean Wage |
| California | 38,780 | $52,090 |
| Alaska | 790 | $48,210 |
| Washington | 7,600 | $49,530 |
| District of Columbia | 720 | $45,240 |
| Oregon | 4,470 | $46,770 |
PHARMACY TECHNICIAN CAREER PATHS AND POTENTIAL SALARIES
There are many career paths you may choose to pursue after taking online courses in a pharm tech program. For some, work in a pharmacy may be used as a stepping stone to other areas in health care. For others, the training they received may be beneficial to pursuing assistantships. Study which options may be available using stats compiled by the BLS.
PHARMACY TECHNICIANS
Pharmacy techs help pharmacists to fill prescriptions.
A main duty is to take information from health care teams and patients. Then measure and prepare scripts.
On the administrative side, they often oversee inventory and insurance billing. So, must be able to navigate specific software and tools like automated dispensers. 
Median Annual Salary: $37,790 per year
Job Growth Through 2032: 6%  (Faster than avg)
Entry level Edu: High School Diploma
PHARMACIST
Pharmacists have expert knowledge about medications. They dispense prescription meds as well as explain how to use them and about side effects.
They may also take on patient care duties. Giving flu shots, for example or simple health screenings. 
Some pharmacists are also business owners or managers. When this is so, they may spend time on administrative tasks too.
Median Annual Salary: $132,750 per year
Job Growth Through 2032: 3% (As fast as average)
Entry level Edu: Doctor of Pharmacy (PharmD)
MEDICAL RECORDS AND HEALTH INFORMATION TECHNICIANS
Medical records and health information techs manage patient data. Things like medical history, symptoms and test results.
As most health care data is electronic (EHRs), these pros know the ins and outs of databases. They also work to ensure data stays intact, accurate, accessible and safe.
Another key duty is to use the proper classifications and codes. This assists health care staff to analyze data and makes sure people get their money back from insurance claims.
Median Annual Salary: $47,180 per year
Job Growth Through 2032: 8% (Faster than average)
Entry level Edu: Post secondary non degree award