Become a Cost Estimator
Want to be a Cost Estimator? Get matched to a Degree Program for FREE!
WHAT DOES A COST ESTIMATOR DO?
A Cost Estimator leverages data analysis to craft pricing evaluations, crucial in determining the value of time, finances, materials, and labor. The amalgamation of these individual costs significantly influences forecasting, a vital element for businesses spanning diverse industries.
While mathematical calculations form the foundation of a cost estimator's work, the realm of cost estimation extends beyond numerical computation. It's part of the larger domain of cost engineering, encompassing a spectrum from broad conceptual estimations to intricate, detailed projections. These predictions facilitate collaboration between vendors, contractors, managers, and clients on matters such as:
Budget
Performance of any project
Project scope – Work Breakdown Structure (WBS) & Cost Breakdown Structure (CBS)
Assumptions – Basis of Estimate (BOE)
With applications for products, services and construction, many cost estimators choose a niche. This is particularly helpful when it comes to learning industry specific software and other methods. For example, this may include:
Building information modeling (BIM)
Computer aided design (CAD)
Accounting and statistics
1
Take advantage of some of the nation's most affordable tuition rates, while earning a degree from a private, nonprofit, NEASC accredited university
Qualified students with 2.5 GPA and up may receive up to $20K in grants & scholarships
Multiple term start dates throughout the year. 24/7 online classroom access.
Popular Programs
Business Administration, Psychology, Information Technology, Human Services…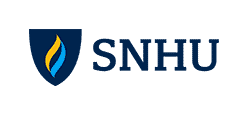 2
Ranked #8 by U.S.News & World Report for Best Online Bachelor's Programs
Apply up to 90 transfer credits for bachelor's students, and 9 transfer credits for master's degree students.
CSU Global graduates experience a return on investment of 4:1, which means they receive $4 in salary and benefits for every $1 they invest in their education.
Available Programs
Business, Computer Science, Criminal Justice, IT, Psychology…

3
Award-winning programs created to help you succeed.
A quality education doesn't have to be expensive. Earn an accredited degree for less.
Programs start monthly – Apply free this week!

Sponsored Schools
WHAT DO COST ESTIMATOR COURSES LOOK LIKE?
Some common courses include:
Cost Estimating and Bidding:&nbspLearn how to predict costs and bid for a fair price. In this course, you may learn methods for finding the best combo of unit price, volume, and cost.
Construction Cost Estimating:&nbspThis course may cover what you need to know to predict what a building project will cost. That could include how to read blueprints, find unit costs, and more.
Computer Methods for Cost Analysis:&nbspTechnology can help estimators figure out project costs in more detail. In a course like this, you could learn the tech tools and skills you need.
Construction Materials:&nbspIn this course, you could get to know the items and parts used in building projects. That includes both inside and outside materials.
COST ESTIMATOR CAREER PATHS AND POTENTIAL SALARIES
MEET YOUR POTENTIAL AS A COST ESTIMATOR
Boost your skills and knowledge to become a cost estimator. Many accredited colleges and universities offer online degrees in the areas discussed in this article. Online degrees add a level of convenience for the at work professional or busy adult learner. Use the tools on this page to get matched with a school, subject, degree and format today.