Become an Insurance Underwriter
Get matched to an Online Insurance Underwriting Degree Program for FREE!
WHAT DOES AN INSURANCE UNDERWRITER DO?
Insurance underwriters are the main link between an insurance company and an insurance agent by using computer software programs to determine whether or not to approve an applicant.
As a result, some of the responsibilities of an insurance underwriter include:
Analyzing information stated on insurance applications
Determining the risk involved in insuring a client
Screening applicants on the basis of set criteria
WHAT IS THE UNDERWRITING PROCESS?
The process of insurance underwriting includes:
Analyzing information provided by prospective insurance clients
Contacting medical professionals and other specialists to gather supporting information about risks
Using statistical analysis and underwriting software to discover recommendations about the data
Deciding whether to insure a client
These methods also help insurance underwriters decide how much premiums and insurance discounts should cost so that the insurance company can make a profit.
IS AN ONLINE INSURANCE UNDERWRITER DEGREE PROGRAM FOR YOU?
Insurance underwriter professionals require a diverse range of experience in business, finance, economics, and math, as well as particular underwriting software systems. Specific certifications are also preferred among employers.
Some professionals choose to enroll in online courses to build experience with insurance underwriting tools and to gain relevant knowledge in related subjects. Moreover, online classes may be easier to fit into a busy schedule, as they often do not require a commute and can be completed at the student's convenience.
Did You Know?
Entry-level insurance underwriter positions ordinarily involve training programs that put workers under the supervision of senior staff members.
EARNING AN INSURANCE UNDERWRITER DEGREE
There are no specific degrees titled insurance underwriter degree. Instead, most insurance underwriters earn degrees in related fields, such as mathematics, statistics, and finance.
In fact, according to the United States Bureau of Labor Statistics (BLS), there is no specific degree that is required to pursue a career as an insurance underwriter. Instead, while earning your bachelor's degree, you should focus on the specific curriculum and should include courses in:
Accounting
Mathematics
Economics
Finance
Statistics
All of these programs teach skills and knowledge that focus on understanding how to apply mathematics and statistics to business situations, such as understanding risk and how to minimize it. These online degrees fit into two different categories:
Business
Math, Science, and Engineering
Complete the form on this page to get matched to the perfect program for you! Check the Business and Math, Science, and Engineering boxes to find the specific degree related to insurance underwriting.
Accounting Degree and Insurance Underwriting
Yes, accounting focuses on balancing the books and making sure that business expenses don't become more than income. However, accounting is also much more than that.
Many accounting programs focus on how to help organizations manage their finances and cash flow to solve specific business challenges. This includes a deep understanding of topics such as:
Accounting practices
Financial analysis
Auditing
Taxation
Budgeting
Internal controls
Financial reporting
These topics, and others, prepare you for how to stay up-to-date on the changing rules and regulations of financial accounting and reporting, and how to apply professional ethics guide to conduct.
Mathematics Degree and Underwriting
Many online mathematics degrees focus on how you apply the theories and principles of the field to:
Business
Natural Sciences
Social Sciences
That means many programs don't just focus on spreadsheets and formulas, but instead how to apply those numbers and formulas to different situations. And, these programs also teach how to communicate your findings to other members of a team.
As mathematics continues to become more important, especially as the field adapts to new technology, machine learning, and algorithms, a strong comprehension of mathematics has become a powerful tool in the competitive job market.
Statistics Degree and Underwriting
As with many of the other programs that teach the principles of mathematics and how to apply them to business situations to solve various problems, statistics degrees focus on using technology and algorithms for better decision making.
As a result, some of the key topics include:
Probability
Mathematical statistics
Data analysis
Statistical computing
For both a master's and doctorate degree, you can choose to pursue a specific area of criminal justice which may allow you to keep working in your chosen field while you earn your degree.
These flexible degrees offer a variety of opportunities because of the influence of statistics and data analysis on so many different fields. Statistics bachelor's degrees, found under the Math, Science, and Engineering category on the form on this page, strive to prepare students for statistical work that requires computer programs, which is why programs use software in many classes and recommend that you take computer science courses as well.
Economics Degree and Underwriting
Economics can be an overlooked option when it comes to choosing a bachelor's degree because it seems, on the surface, to deal with higher level issues that may not always be applied to specific situations. However, those in the field know that this is simply not the case.
For instance, many economics bachelor's degree programs focus on the decisions individuals, families, companies, and countries make to meet their needs and wants with limited resources. By striving to develop critical thinking and analytical skills, economics degrees combine aspects of:
Business
Social sciences
Psychology
Mathematics
Find the perfect economics program for you under the business category on the form on this page.
Finance Degree and Underwriting
Though online bachelor's degrees in finance emphasize many of the same skills as an economics degree, such as problem solving and statistical analysis, finance and economics are different fields. For instance, finance degrees are more focused on developing a foundation in topics such as:
Capital management
Investment and portfolio management
Financial institutions
Personal finance
In addition, by combining key aspects from general business, accounting, economics, mathematics, and statistics, finance degrees strive to develop the expertise to apply finance theory to real-world situations. Online finance degrees, including the perfect one for you, can be found under business on the form on this page.
1
Take advantage of some of the nation's most affordable tuition rates, while earning a degree from a private, nonprofit, NEASC accredited university
Qualified students with 2.5 GPA and up may receive up to $20K in grants & scholarships
Multiple term start dates throughout the year. 24/7 online classroom access.
Popular Programs
Business Administration, Psychology, Information Technology, Human Services…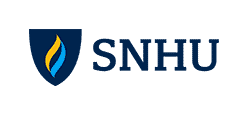 2
Ranked #8 by U.S.News & World Report for Best Online Bachelor's Programs
Apply up to 90 transfer credits for bachelor's students, and 9 transfer credits for master's degree students.
CSU Global graduates experience a return on investment of 4:1, which means they receive $4 in salary and benefits for every $1 they invest in their education.
Available Programs
Business, Computer Science, Criminal Justice, IT, Psychology…

3
Award-winning programs created to help you succeed.
A quality education doesn't have to be expensive. Earn an accredited degree for less.
Programs start monthly – Apply free this week!

Sponsored Schools
WHAT DO INSURANCE UNDERWRITER DEGREE COURSES LOOK LIKE?
Some common courses include:
Insurance Planning:&nbspIn this course, you could study what goes into planning to manage risk. Topics may include property risk, liability, financial risk, and more.
Life Insurance Law:&nbspLearn laws for both policy owners and life insurance companies. You could study everything from contract law to privacy as you explore the legal side of life insurance.
Accounting:&nbspThis course may cover the role of financial statements in business. That could include how to understand and use statements to make decisions.
Business Statistics:&nbspIn this course, you could learn ways to solve problems and make smart choices. You may study probability, variables, and more.
TYPES OF INSURANCE UNDERWRITER CERTIFICATION
Often, employers of insurance underwriters expect that applicants earn certain certifications in order to stay up to date with new insurance regulations and the latest computer software and technology.
Types of Insurance Underwriting Certifications
Organization
Number of Years of Experience
Number of Courses
Number of Years to Earn
The Institutes
2 years
8 courses
2-3 years
NAIFA (National Association of Insurance and Financial Advisors)
N/A
3-part curriculum
About 27 weeks
The American College of Financial Services
3 years
8 courses (5 core and 3 electives)
5 months
The Institutes also offers several other designations, including the Associate in Commercial Underwriting (AU) and Associate in Personal Insurance (API). Similar to the other certifications, in order to earn these designations, you need to complete a series of courses and exams and usually takes one to 2 years to earn.
INSURANCE UNDERWRITER CAREER PATHS AND POTENTIAL SALARIES
Insurance underwriter courses may prepare you to pursue a variety of other professions in risk mitigation and prediction. Research which options may be available using statistics compiled by the BLS.
INSURANCE UNDERWRITERS
Insurance underwriters evaluate the financial risk of covering prospective insurance beneficiaries and analyze information about current clients to decide whether to raise or lower premiums. They use a combination of business skills, computer software tools, mathematical analysis, financial research and economic expertise to perform these tasks.
Median Annual Salary: $76,230  per year
Job growth through 2032:-2% (Decline)
Typical Entry level education: Bachelor's Degree
Median Annual Salary: $72,040 per year
Job growth through 2032:-3% (Decline)
Typical Entry level education: High school diploma or equivalent
LOAN OFFICERS
Loan officers evaluate, authorize, or recommend approval of loan applications for people and businesses. Most loan officers are employed by commercial banks, credit unions, mortgage companies, and related financial institutions. Most loan officers work full time, and many work extensive hours. Except for consumer loan officers, traveling to visit clients is common.
Median Annual Salary: $65,740 per year
Job growth through 2032:3% (As fast as average)
Typical Entry level education: Bachelor's Degree