Become a Multimedia Artist or Animator
Get matched to an Online Multimedia Art Program for FREE!
BECOME AN ANIMATOR OR MULTIMEDIA ARTIST WITH AN ONLINE DEGREE IN MULTIMEDIA ARTS
For individuals blessed with visual flair, a keen design sense, and creative prowess, there exists a captivating career avenue through enrollment in a multimedia art program. Animators, multimedia artists, graphic designers, and their ilk harness a plethora of software tools and artistic methodologies to craft a vibrant tapestry of scenes and visuals tailored for specific projects. Often collaborating within teams, they breathe life into concepts for various media, including films, video games, advertising campaigns, and commercials. If you find yourself fitting this description, an online multimedia art degree might be your ideal path forward.
Creating on a computer doesn't mean you should put away your brushes and paints. Some animators, designers, and artists paint or draw and image or a design by hand then recreate it on a software program.
WHY GO TO AN ONLINE MULTIMEDIA ART SCHOOL?
Your perspective on the world is distinct. You perceive the intricacies of the visual realm—the hues, dimensions, layouts, and shapes. You not only comprehend it; you possess the remarkable ability to bring it to life. Your gift lies in conveying ideas visually. Consequently, a profession in the visual arts can serve as a channel to further nurture these innate visual instincts, and an online multimedia art school can be your gateway to honing these talents through a variety of courses.
INSIDE ONLINE MULTIMEDIA ARTS PROGRAMS
Online multimedia art schools provide a spectrum of educational options, including associate and bachelor's degree programs, and in some cases, even master's programs that frequently entail collaborative projects and thesis completion.
In both associate and bachelor's programs, students receive a fundamental grounding in multimedia arts. Here, they delve into topics such as web design, digital photography, animation, computer graphics, and a host of related subjects. As students progress to the bachelor's level, they gain the chance to elevate their skills through more advanced coursework, further refining their expertise in the field.
ASSOCIATE'S DEGREE PROGRAM
These programs help students develop basic visual communication skills. Students will work on a variety of projects and may even get to choose a specialization. Courses offer may include digital photography, visual media communication, web page design, and electronic imaging. Students will also learn how to create and present a digital portfolio.
BACHELOR'S DEGREE PROGRAM
Alongside the basics of multimedia principles of design, as given in associate's degree programs, online multimedia art programs on the bachelor's level take it up a few notches. Students will devote more time to theory, practice opportunities, and on specializations like video design, animation, or graphic design. More advanced courses may include computer graphics, typography and layout, graphic design production, digital drawings, and 3-D design. At the end of the program, students will have assembled a portfolio of their projects.
MASTER'S DEGREE PROGRAM
Master's programs are not so widely available but can offer students to perfect their specialization through a number of sophisticated and advanced projects. Programs may also include big-picture courses that may help students who want to move into art direction. In multimedia art master's programs, students may work in cooperative media labs, take field trips to media centers, and do coursework that focuses on a specialization such as instructional design, 3-D imaging, moving images, planning web pages, and multimedia theory. Completion of a final project and a thesis will close out the program.
1
Take advantage of some of the nation's most affordable tuition rates, while earning a degree from a private, nonprofit, NEASC accredited university
Qualified students with 2.5 GPA and up may receive up to $20K in grants & scholarships
Multiple term start dates throughout the year. 24/7 online classroom access.
Popular Programs
Business Administration, Psychology, Information Technology, Human Services…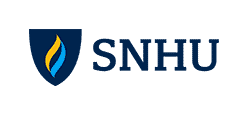 2
Ranked #8 by U.S.News & World Report for Best Online Bachelor's Programs
Apply up to 90 transfer credits for bachelor's students, and 9 transfer credits for master's degree students.
CSU Global graduates experience a return on investment of 4:1, which means they receive $4 in salary and benefits for every $1 they invest in their education.
Available Programs
Business, Computer Science, Criminal Justice, IT, Psychology…

3
Award-winning programs created to help you succeed.
A quality education doesn't have to be expensive. Earn an accredited degree for less.
Programs start monthly – Apply free this week!

Sponsored Schools
WHAT DO MULTIMEDIA ART SCHOOL COURSES LOOK LIKE?
Some common courses include:
Motion Graphics:&nbspStudy how to make and use motion graphics. In this course, you could learn animation software, special effects, and cool techniques!
Web and Interactive Media:&nbspLearn different ways to create media for the web and beyond. This course may cover how to plan, make, and format multimedia projects.
3D Animation:&nbspIn this course, you could learn how to make graphics with both movement and depth! Study concepts like physics, weight, and posing to create lifelike effects.
Graphic Design:&nbspExplore design theory and practices, in this course. You could learn how to put your skills together to create visuals that catch the eye and send a message.
Color Theory:&nbspUse color to achieve an effect and get your point across! In this course, you could learn the ideas behind how colors work together – in print and on screens.
Illustration:&nbspThis course could teach how to make drawings for ads and printed materials. You could learn the skills behind design, line drawing and other ways to produce art.
CAREER PATHS IN MULTIMEDIA ARTS
Like musicians who hear the soundtrack to our audio world, multimedia artists see it through their eyes. Graphic designers, animators, web designers, art directors, photographers – the career paths in multimedia arts are many. Below are some opportunities to consider.
Multimedia Artists and Animators  
In these roles, animator and artists create visual effects and animate video elements for video games, TV, commercials, movies, and other media forms. They also do research, develop storyboards, and work with clients and other animators and visual artists.
Graphic Designers 
Graphic designers are image creators. They work with still images and use software to finesse and enhance, creating a captivating and appealing image that not only inspires but also informs. They combine art and technology, design layouts with colors and typefaces, present ideas to clients and art directors, and provide vision. They create the look.
Art Directors 
Taking a more creative and administrative role in the company, art directors approve the designs, the layouts, and the overall product. They use their experience and their vision to make the final say on the overall style. They determine visual concepts, manage design staff, meet with clients, develop schedules, and coordinate activities with other creative departments.
MULTIMEDIA ARTIST AND ANIMATOR CAREER PATHS AND POTENTIAL SALARIES
There are many career paths you may choose to pursue after attending online courses in a multimedia artist and animator program. While many online routes may teach you the basic tenants of designing and animating material for a show, commercial, movie or the like, there are a wide variety of very specific careers and positions – from compositors to 3D artists – that work under the general umbrella of multimedia art and animation.
MULTIMEDIA ARTISTS AND ANIMATORS
From a very basic perspective, multimedia artists and animators construct visual effects and animate elements in a piece of video for TV, movies, video games, commercials and other forms of media.
Median Salary: $98,950 per year
Job Growth Through 2032: 8% (As fast as average)
Typical Entry level Education: Bachelor's Degree
GRAPHIC DESIGNERS
The main difference between multimedia artists and animators and graphic designers is that the former works with video while the latter mainly works with still images. Graphic designers primarily use computer programs to produce captivating images and materials for advertisements, brochures, magazines, corporate reports and more.
Median Salary: $57,990 per year
Job Growth Through 2032: 3% (As fast as average)
Typical Entry level Education: Bachelor's Degree
ART DIRECTORS
Art directors typically occupy an administrative and creative role for a company. Not only do they work on and approve artistic and design elements for newspapers, advertisements, movie, television production or other project, they also develop a necessary timeline and a budget for these endeavors. The art director normally has final say over matters of overall style and tone for a given project.
Median Salary: $105,180 per year
Job Growth Through 2032: 6% (Faster than average)
Typical Entry level Education: Bachelor's Degree
LAUNCH YOUR CREATIVE VISUAL CAREER IN AN ONLINE MULTIMEDIA ARTS PROGRAM
Inspired by the opportunities at multimedia art schools, you're read to put your creative career into motion. Fill in the form above, and begin your search for Online Multimedia Art Programs. Our sponsored listings may include a variety of programs in art direction, animation, and graphic design. Make note of the details from each of the schools your choose, keep a calendar on application deadlines, and make an educated and informed decision about your multimedia arts education.