Become an Interpreter or Translator
Get matched to an Online Interpreter or Translator Degree Program for FREE!
BASICS OF BECOMING AN INTERPRETER OR TRANSLATOR
A more globalized society means that encountering language barriers is inevitable. From conducting business meetings with clients from different countries and cultures to creating subtitles for Hollywood blockbusters, it is becoming increasingly important for companies in all industries to find multilingual interpreters and translators.
Interpreters are charged with converting spoken language or sign language between parties while translators primarily work in written formats – translating everything from advertisements to books and magazines to different languages. It is critical that these professionals know two or more languages and can speak, write and read fluently in both. Moreover, it is important to master each language in its formal and informal usage.
Here is what you should consider when choosing an online interpreter and translator program:
Above all else, it is vital that an interpreter or translator be fluent in English and at least one other language. For this reason, many employers look for candidates that have received a bachelor's degree in a relevant area or have completed appropriate job-specific training programs, according to the U.S. Bureau of Labor Statistics[i].
While an employer may value a candidate with years of experience speaking a different language, industry experience can also provide value. Many areas of law and business contain specific terminology, and candidates who know that terminology are often sought after.
There are several certifications that show proficiency in different areas of translation and interpretation. In a general context, the American Translators Association provides certifications between 26 languages and English.
The National Association of Judiciary Interpreters and Translators offers certifications that specifically involve legal and court interpretation.
The National Association of the Deaf and the Registry of Interpreters for the Deaf specialize in sign language interpretation.
The Certification Commission for Healthcare Interpreters and the National Board of Certification for Medical Interpreters offer certifications that specifically relate to health care terminology and interpretation.
The U.S. Department of State offers three certifications that judge the effectiveness of interpreters pursuing positions as escorts, court work interpreters and international conference interpreters.
IS AN ONLINE INTERPRETER OR TRANSLATOR DEGREE PROGRAM FOR YOU?
Mastering multiple languages often requires compiling extensive glossaries for technical terms as well as notes about style and tone. For this reason, many prospective interpreters and translators take relevant online courses to master the language they are interested in as well as the skills necessary to interpret and translate across any communication barrier. You may prefer online courses because they often do not require commuting and classes can be taken at the convenience of the student.
1
Take advantage of some of the nation's most affordable tuition rates, while earning a degree from a private, nonprofit, NEASC accredited university
Qualified students with 2.5 GPA and up may receive up to $20K in grants & scholarships
Multiple term start dates throughout the year. 24/7 online classroom access.
Popular Programs
Business Administration, Psychology, Information Technology, Human Services…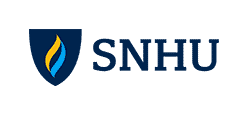 2
Ranked #8 by U.S.News & World Report for Best Online Bachelor's Programs
Apply up to 90 transfer credits for bachelor's students, and 9 transfer credits for master's degree students.
CSU Global graduates experience a return on investment of 4:1, which means they receive $4 in salary and benefits for every $1 they invest in their education.
Available Programs
Business, Computer Science, Criminal Justice, IT, Psychology…

3
Award-winning programs created to help you succeed.
A quality education doesn't have to be expensive. Earn an accredited degree for less.
Programs start monthly – Apply free this week!

Sponsored Schools
WHAT DO ONLINE INTERPRETER OR TRANSLATOR COURSES LOOK LIKE?
Some common courses include:
Legal/Court Interpreter:&nbspIn this course, you could learn what it takes to interpret in a legal setting. Study theory, practice, vocabulary, and more.
Sight Translation:&nbspA course like this may focus on translating written text. You could learn how to orally translate the documents needed in court.
Medical Interpreter:&nbspLearn how to interpret in a health setting. In this course, you could study medical terms, Spanish translation, and other skills.
INTERPRETER AND TRANSLATOR CAREER PATHS AND POTENTIAL SALARIES
Career paths for interpreters and translators vary greatly according to your relevant industry and language experience. While some may choose to seek teaching positions, others may work in business, law, health, travel or many other fields. Study which options may be available using statistics compiled by the BLS.
This is the umbrella category that many interpreting and translating professionals fall under. They make a living conducting meetings between business professionals, navigating through language barriers in court rooms and hospitals, and providing assistance to the deaf.
Median Annual Salary: $49,930 per year
Job growth through 2028: 19% (Much faster than average)
Typical Entry level education: Bachelor's Degree
While many interpreters and translators merely convert languages in speaking and writing so that two parties can communicate with one another, adult literacy and high school equivalency diploma teachers are charged with teaching non-English speakers how to convert their native tongue into English.
Median Annual Salary: $53,630 per year
Job growth through 2028: -10% (Decline)
Typical Entry level education: Bachelor's Degree
Writers and authors with experience in different languages are also needed to convert books, journals, magazines, movies and more from one language to another. These interpreters and translators are expected to convert writing effectively while keeping the style and tone of the original piece intact.
Median Annual Salary: $62,170 per year
Job growth through 2028: 0%
Typical Entry level education: Bachelor's Degree