WHAT IS A NURSE AIDE?
One of the most significant and far-reaching outcomes of healthcare reform in the past half-decade is the heightened emphasis on patient-facing skills and competencies. The growing number of people who now have access to medical care thanks to President Obama's healthcare law means that clinics, hospitals, and care facilities are experiencing greater pressure on medical personnel due to the increased demand.
While doctors and nurse practitioners receive essential education on the most up-to-date medical practices, their skill sets tend to be strictly clinical, encompassing the diagnosis of conditions, prescription of treatments, and interpretation of results to refine individual patient plans. However, these professions often lack the personable touch that many patients need, especially in instances where an individual is navigating a new and frightening medical situation.
Nursing aides assume a pivotal role within the evolving healthcare landscape, serving as a vital link between patients and healthcare practitioners. They serve as a valuable and frequently hands-on asset for those individuals requiring aid not necessarily with the overarching blueprint of their comprehensive treatment, but rather in managing the day-to-day challenges that may pose difficulties for some.
ARE ONLINE NURSING AIDE PROGRAMS FOR YOU?
Here are some things to keep in mind when choosing an online nursing aide program.
When it comes to educational prerequisites, nursing aide roles demand less formal training compared to professions like doctors, nurse practitioners, or registered nurses. Unlike these occupations, nursing aide positions typically do not necessitate extensive medical or scientific education. Instead, the focus is primarily on direct patient care, assisting with daily activities such as bathing and dressing, rather than formulating and implementing treatment plans.
Given the hands-on nature of nursing aide work, many careers in this field offer on-the-job training, often requiring candidates to have a high school diploma or GED. Given the nature of patient interactions, communication skills hold paramount importance. The lion's share of a nursing aide's responsibilities involves interacting with patients, making effective communication skills indispensable. Additionally, considering the evolving demographics of the patient population, studying a foreign language like Spanish, French, or German can be advantageous.
In addition, it's essential to note that in most states, nursing aides are required to obtain licensure before they can begin practicing.
1
Take advantage of some of the nation's most affordable tuition rates, while earning a degree from a private, nonprofit, NEASC accredited university
Qualified students with 2.5 GPA and up may receive up to $20K in grants & scholarships
Multiple term start dates throughout the year. 24/7 online classroom access.
Popular Programs
Business Administration, Psychology, Information Technology, Human Services…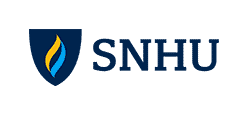 2
Ranked #8 by U.S.News & World Report for Best Online Bachelor's Programs
Apply up to 90 transfer credits for bachelor's students, and 9 transfer credits for master's degree students.
CSU Global graduates experience a return on investment of 4:1, which means they receive $4 in salary and benefits for every $1 they invest in their education.
Available Programs
Business, Computer Science, Criminal Justice, IT, Psychology…

3
Award-winning programs created to help you succeed.
A quality education doesn't have to be expensive. Earn an accredited degree for less.
Programs start monthly – Apply free this week!

Sponsored Schools
WHAT DO ONLINE NURSING AIDE PROGRAM COURSES LOOK LIKE?
Some common courses include:
CPR and First Aid:&nbspLearn how to help patients during an emergency. This course may cover what to do in the event of choking, bleeding, shock, seizures, and more.
Intro to Health Sciences:&nbspThis course may review the basics of how health care works – from science to business. And, you could learn how health care teams work together to get results.
Nurse Aide Skills:&nbspFind out what goes into serving diverse patient needs. You could learn basic nursing skills, ethics, and how to communicate with patients.
Nutrition:&nbspDiscover the ins and outs of nutrition, and the role it plays in human health. You could learn how our nutritional needs change based on our behaviors and life stages.
NURSING AIDE POSSIBLE CAREER PATHS AND SALARIES
The diverse and wide-reaching nature of the medical profession means that, like doctors and nurses, nursing aides have a variety of settings in which they can practice. While many work in hard clinical settings such as hospitals, nursing aides can also be of great value in long-term care facilities and residential nursing homes.
NURSING ASSISTANT
These professionals provide a basic level of care for those in residential clinical facilities. Job duties often include assisting patients with basic tasks such as bathing, dressing and eating. This job tends to be more physical in nature than other nursing jobs, often requiring candidates to lift and move patients.
Median Salary: $35,740 per year
Job Growth Through 2032: 4% (As fast as average)
Typical Entry level Education: High school diploma
PERSONAL CARE AIDE
Like nursing assistants, personal care aides work closely with patients, often on a one-on-one basis. The key difference is that personal aides tend to work more frequently in nonclinical settings such as at a patient's home. In addition to assisting with basic tasks, some personal care aides also provide their clients with companionship, fulfilling a social role as well as a clinical one.
Median Salary: $30,180 per year
Job Growth Through 2032: 22% (Much faster than average)
Typical Entry level Education: High school diploma