Network and Computer Systems Administrators
Get matched to an Online Network and Computer Systems Administrators Degree Program for FREE!
NETWORK AND COMPUTER SYSTEMS ADMINISTRATORS
In nearly every organization, private and public, there is a computer network that requires maintenance and constant support. Companies have local area networks (LANs), wide area networks (WANs), intranet systems and other forms of data sharing systems that need to be organized, installed and then managed. Network and computer system admins provide the software and hardware needs that is needed to keep systems running smoothly and to upgrade these features when it calls for.
By studying to become a network and computer system admin using an online program, you may be able to pursue an education without changing your personal schedule. Online programs vary, but many may give you the tools to study on your own time while juggling your other responsibilities. What's more, classes may teach you about the basic hardware and software skills that are needed for a career in network and computer system admin.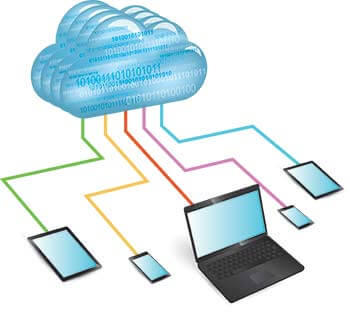 ARE ONLINE NETWORK AND COMPUTER SYSTEMS ADMINISTRATOR PROGRAMS FOR YOU?
Here are some things to consider when you choose your online program:
Network and computer systems admins work in a many industries with many others such as computer network architects and computer and information systems managers as well as others not familiar with IT.
While educational requirements vary, many employers require at least a bachelor's degree. However, some hire workers with just a post secondary certificate, as per the U.S. BLS.
While there are no state regulated licenses or certs needed for a career in network and computer system admin, these achievements are ways in which you may enhance your careers in the industry. Some of the most common certs are offered by big tech companies.
If you pursue a higher position at a company in this field, it may require significant tech experience as well as other certs. Before you sign up for an online program, research whether your prospective school may provide guidance and training for completing cert exams.
Interested in cyber security?  Check out information security analyst programs here.
1
Take advantage of some of the nation's most affordable tuition rates, while earning a degree from a private, nonprofit, NEASC accredited university
Qualified students with 2.5 GPA and up may receive up to $20K in grants & scholarships
Multiple term start dates throughout the year. 24/7 online classroom access.
Popular Programs
Business Administration, Psychology, Information Technology, Human Services…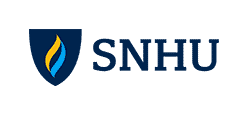 2
Ranked #8 by U.S.News & World Report for Best Online Bachelor's Programs
Apply up to 90 transfer credits for bachelor's students, and 9 transfer credits for master's degree students.
CSU Global graduates experience a return on investment of 4:1, which means they receive $4 in salary and benefits for every $1 they invest in their education.
Available Programs
Business, Computer Science, Criminal Justice, IT, Psychology…

3
Award-winning programs created to help you succeed.
A quality education doesn't have to be expensive. Earn an accredited degree for less.
Programs start monthly – Apply free this week!

Sponsored Schools
WHAT DO SYSTEMS AND NETWORK ADMIN COURSES LOOK LIKE?
Some courses may include:
Network Admin:&nbspStudy how to use and manage networks. You could learn about the OSI 7-layer model, types of networks, and other basics.
Data Science:&nbspIn this course, you may learn why and how to use data to solve problems. You could look at types of data, uses for "Big Data," and beyond.
Computer Systems Security:&nbspIn this course, you could learn how to keep data safe from hacker and other threats. Steps may include both proactive planning and responding to attacks.
Databases:&nbspDiscover how to create and use databases that solve problems. This course may teach you the methods, math, and query languages you need.
Networks:&nbspLearn how computers connect with each other and the internet. You could study LANs, WANs, routing, switching, and more.
Intro to Scripting:&nbspThis course may teach the basics of computer programming. You could learn how to write basic scripts using a common scripting language.
NETWORK AND COMPUTER SYSTEMS ADMINISTRATOR CAREERS AND POTENTIAL SALARIES
There are many career paths you may choose to pursue after attending online courses in a network and computer system admin program. Computer networks are an asset nearly every business needs, so study careers for their responsibilities and then look for a certain business you may be interested in working for.
NETWORK AND COMPUTER SYSTEMS ADMINISTRATOR
While these pros play a large role in installing and supporting a company's network, their roles extend to other more analytical parts as well. They also collect data to measure network performance and ensure the system is meeting business needs and analyze what an organization needs in its system before they install upgrades.
According to 2022 BLS data:
Median Salary: $90,520 per year
Job Growth Through 2032: 2% (As fast as average)
Common Entry level Education: Bachelor's degree
COMPUTER AND INFORMATION SYSTEMS MANAGERS
Often referred to as IT managers, these pros spear head almost all the IT goals of an organization. They identify, plan and coordinate ways in which computer based activities can make the company better and are the main individuals responsible for making sure these efforts are achieved. They play an administrative role that is supported by their advanced tech knowledge.
According to 2022 BLS data:
Median Salary: $164,070 per year
Job Growth Through 2032: 15% (Much faster than average)
Common Entry level Education: Bachelor's degree
COMPUTER NETWORK ARCHITECTS
These professionals help build and design data communication networks for various organizations. The networks they create range in size from massive data networks that work on a global scale to small operations that link different areas of an office building. They choose what hardware is specifically needed for these efforts and consider other criteria such as data security in the process.
According to 2022 BLS data:
Median Salary: $126,900 per year
Job Growth Through 2032: 4% (As fast as average)
Common Entry level Education: Bachelor's degree