How to Become an Software Engineer
Get Matched to a Degree for FREE!!
What Do Software Engineers Do?
Software engineers develop and build software. In fact, they're often called software developers. Some software engineers work on systems software. This includes the operating systems making computers run. Others work on applications software. This includes games, business software, and more.
A lot goes into creating software. Software engineers must first understand users' needs. They consider what need to do tasks plus concerns like security and ease of use. And, they test the software to make sure it works as intended. If not, it's back to the drawing board.
But a completed program doesn't mean the end of working for the day. Software engineers must also monitor and maintain software. They add updates, as needs evolve and more features become possible.
Many software engineers work in computer systems design and related services companies. They could also work in many other industries, from finance to manufacturing. The role should see increasing demand. In fact, software developer job growth projections show a 21%  increase by 2028. This is much faster than average.
The need for software engineers also extends to mobile. The popularity of smartphones and other devices has led to demand for new apps. And, growing concerns about cyber security also help create need for software pros. This helps to explain the high growth and salary potential for career.
 5 Key Skills for Software Engineers
Software engineers often learn skills in college. They usually study computer science, software engineering, or a related major. During this time, they should build strong programming skills. While in college, many future software engineers also do internships. These usually take place at software companies.
Java: Java is a programming language. It is used for many website and web apps. You can also use it to build applications for mobile devices. These range from mobile phones to sensors and microcontrollers.
JavaScript:JavaScript is an object oriented programming language. It's used for web development. You can use JavaScript to create interactive elements. These include website menus, animations, games, and more.
SQL: SQL stands for Structured Query Language. The code helps build databases to make use of tables to store data. SQL can help create and retrieve data.
C# Programming Language: C# is an object oriented programming language. The C# language is for developing apps on the Microsoft platform. It's also popular for game development. But, you can use C# for a lot of other programs, too.
Python: Python is a high level programming language. It is object oriented. And, it's designed to be simple and readable. You can use Python for Rapid Application Development and other purposes.
How Do I Become a Software Engineer?
To become a software engineer, you usually must earn a Bachelor's degree. This should be in a field like computer science or software engineering.
In your program, you'll study how software works and how to design it. You'll also learn programming. Likely, you'll study several programming languages. As you continue down the career path, you can continue to develop your knowledge of coding.
Some employers prefer to hire software engineers with a Master's degree. In a Master's, you'll build on your prior learning and explore advanced topics. Project management may be part of this degree. This could help you learn to keep large software engineering programs on track.
With education, you'll need to build experience. Some experience could come from potential internships. An internship can provide more than a chance to try software development. It's a way to see how software companies run, and what it's like to work in one.
Finally, if you plan to work in a certain industry, you'll need related knowledge. Software developers who work in banking need to understand finance, for example. That helps them create software solutions for financial goals.
1
Take advantage of some of the nation's most affordable tuition rates, while earning a degree from a private, nonprofit, NEASC accredited university
Qualified students with 2.5 GPA and up may receive up to $20K in grants & scholarships
Multiple term start dates throughout the year. 24/7 online classroom access.
Popular Programs
Business Administration, Psychology, Information Technology, Human Services…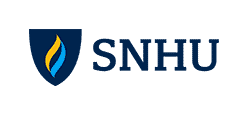 2
Ranked #8 by U.S.News & World Report for Best Online Bachelor's Programs
Apply up to 90 transfer credits for bachelor's students, and 9 transfer credits for master's degree students.
CSU Global graduates experience a return on investment of 4:1, which means they receive $4 in salary and benefits for every $1 they invest in their education.
Available Programs
Business, Computer Science, Criminal Justice, IT, Psychology…

3
Award-winning programs created to help you succeed.
A quality education doesn't have to be expensive. Earn an accredited degree for less.
Programs start monthly – Apply free this week!

Sponsored Schools
What Degree Should I Earn to Become a Software Engineer?
Software engineers tend to earn at least a Bachelor's degree in computer science or a related field. These programs share some subjects in common, like programming and math. But, software engineering is a subfield of computer science. So, a software engineering program may drill down on more specific topics.
But, computer science programs are more common. That's because they offer a broader view of the landscape. Let's take a more indepth look at each program:
Bachelor's in Computer Science: Computer science includes the study of all areas of computing. This includes data structures and algorithms, computer architecture, programming, and more. You may learn how to create both computer hardware and software. But, future software engineers should focus on courses about building software.
Bachelor's in Software Engineering: Software engineering programs focus on the skills for creating software. Your courses should teach you how to design and code software, plus test and verify it. You'll learn different applications for these skills. Like, building databases, coding mobile apps, or making graphics for games.
As mentioned, some software engineers earn a Master's degree. Let's consider two possible paths:
Master's in Computer Science: A Master of Science in Computer Science program may pick up where your Bachelor's program left off. You'll delve even deeper into data structures, algorithms, operating systems, and more. You could also study topics like artificial intelligence and machine learning. Finally, Master's programs sometimes call for work experience. Your courses could build on your work knowledge and help you pursue new challenges.
Master's in Software Engineering: A Master of Science in Software Engineering could serve many goals. For one, it could help you transition to a new career path in software development. Or, it could help current software pros expand their learning. Along with programming and other skills, you could cover software project management. This could help you prepare for a leadership path.
Working as a Software Engineer
California employs the most systems software engineers, with 88,910 jobs. It's also the highest paying state, with a mean salary of $127,260.
CA also employs the most applications software engineers. There are 148,550 applications developers in this state.
States with high employment rates for this career are home to many tech companies. These employers may be hiring. Take Amazon, which needs many software engineers. This tech giant hires developers for everything from Android apps to quality assurance. eBay,  another big ecommerce company, needs developers too. Here, software engineers build systems to help buyers and sellers connect.
Software developers also find work in the auto industry. The electric car company Tesla is a major employer in this arena. Remember, cars need computers to run. So do banks. Capital One needs technology to enable credit cards, lending, and other services. Like other financial companies, they often hire software engineers.
Interested in helping audiences access great content? Disney Streaming Services streams movies and shows to viewers' homes. But a screen is not the only way to view entertainment. SeatGeek iis a mobile ticket platform that sells tickets to various events. Both of these companies are hiring software engineers.
Some companies need software developers to support business. In other cases, software is the business, itself. This is true of DropBox, a workspace platform with file hosting. And, it's true of Oracle Corporation. This computer technology company makes database software, cloud systems, and more. These and many other software companies are hiring.
Top Industries for Software Engineers
Software engineers could work for technology companies or any industry needing software. Top industries for applications developers, by salary, are:
| | |
| --- | --- |
| Industry | Annual Mean Wage |
| Software publishers | $134,430 |
| Manufacturing | $132,130 |
| Finance and insurance | $128,960 |
| Management of companies and enterprises | $127,880 |
| Computer systems design and related services | $112,510 |
Professional Certifications for Software Engineers
Professional certifications could help software engineers prove their knowledge. There's no single certification needed for the job. Rather, pros could choose from a range of credentials. Some relate to programming languages, like Java. Others focus on certain skillsets.
Here are a few to consider:
Oracle Certified Associate (OCA): Java SE Programmer
OCA is an entry-level step to proving your knowledge of Java. It covers the basics of this coding language. And, it helps show you're ready to be a Java programmer. There are two steps to qualifying:
You should take beginner and intermediate Java training. Hands on experience is key.
Pass the test. You must pass the Java SE 8 Programmer I exam with a score of at least 65%. The test has 70 multiple choice questions. You get 150 minutes to answer them all. As of now, the test costs $245 to take.
Oracle Certified Professional (OCP): Java SE Programmer
OCP is the next certification after OCA. It helps prove that you have higher level skills in Java. You must earn the OCA credential before you attempt the OCP. Here are the steps involved:
Further your knowledge. You will need to take advanced Java training. And, you'll need to practice your skills and gain experience.
Pass the OCA test. You must pass the Java SE 8 Programmer I exam. (See above for details.)
Pass the OCP test. Next, you need to take the Java SE 8 Programmer II exam. You'll need to answer 85 questions in 150 minutes. Your score must be 65% or more to pass. The exam fee is $245.
Professional Organizations
Professional groups for software engineers could enhance your career. They offer the chance to learn, network, and get involved. Here are five to consider:
Top Salaries by State for Software Engineers (Applications)
| | | |
| --- | --- | --- |
| State | Employment | Annual Mean Wage |
| Washington | 91,200 | $152,010 |
| California | 258,170 | $182,570 |
| New York | 92,040 | $141,130 |
| Virginia | 38,110 | $113,690 |
| District of Columbia | 2,520 | $112,510 |
Types of Careers in Software Engineering
The skills to become a software engineer may apply to other career paths. Consider these other careers related to software engineering.