Health Information Technician Schools
Find Online RHIT Programs & Health Information Technician Schools
WHAT IS A HEALTH INFORMATION TECHNICIAN?
Wondering what you would do as a Health Information Technician? Or a Medical Records Tech? As a Health Information Technician(HIT), you work with healthcare data. As an HIT, you don't treat patients. But, you do make sure doctors and nurses have the correct information at their fingertips.
So, what exactly would your work entail? Well, you would have a few different roles.
First of all, as an HIT, your main job is to document patients' information. As such, you would document each person's medical history. Then, you would track symptoms and test results. You would organize and manage this data on paper. Then, you would enter it into electronic filing systems. Your goal is to make sure the data you gather is accurate. You also must keep the data secure. Additionally, you would need to be able to find and use the data. This is so you can access it for billing and other purposes.
Sometimes, as an HIT, you would specialize in a particular role. For instance, you could focus on medical coding. As such, you would review patient data. Then, you would code it for health insurance reimbursement. In this role, you are often a key link between healthcare providers and billing offices.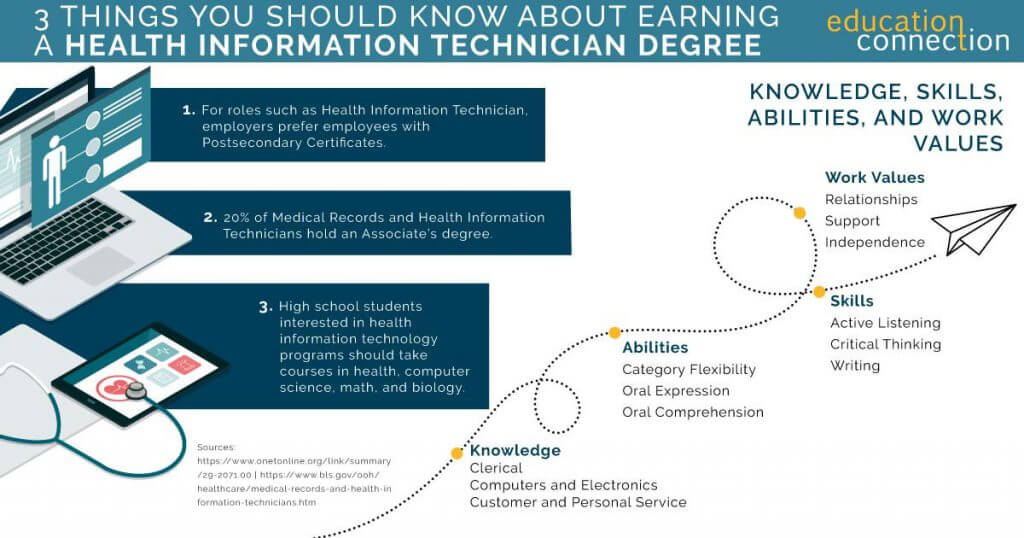 HEALTH INFORMATION TECHNICIANS: A RANGE OF POSSIBILITIES
HIT Responsibilities

Where HITs Work

Types of HITs

You will review patient data for accuracy.
Organizing and managing databases is  part of your work.
You must track patient outcomes to assess quality.
You will use classification software to assign codes to data.
Recording data in an electronic form is common in your role.

 Hospitals
 Physicians' offices
Nursing care facilities
Other medical centers

Medical Coders: As a medical coder, you would review patient data. Then, you would code it. This is necessary for you to fulfill billing purposes for your company. It is also for you to use for insurance needs.
Cancer Registrars:  In this role, you would work with cancer patients' information. Your role would be technical. As such, you may code data related to cancer cases. You would compile the data, then, you would analyze it.
WHAT DEGREE DO YOU NEED TO BE AN HIT?
Are you wondering what degree you need to be an HIT? We will go over that for you. Usually, as an HIT, you would need a 
postsecondary certificate
.  Or, you could earn an
associate's degree
from a Health Information Technician School. Both programs help you learn the ropes of healthcare data. You will learn how it's used. Either program could prepare you to pursue certification, like RHIT.
HIT ASSOCIATE'S DEGREE PROGRAMS
What could you expect out of an A.S. degree program? Well, an A.S. program would give you an overview of the field and an introduction to the HIT career path. The program would teach you some key skills. For example, you could study topics such as health information management. Or, you could study medical coding. Also, you will learn healthcare terms. You will study practices, and ethical concerns. Most programs will have you touch upon the biological sciences as part of your course work.
Do you want a broader approach? You would have the chance to expand your education more generally, as well. As such, you may take general education courses like Psychology or Communications.  In these courses, you could learn the soft skills you need for your career.
You can look for A.S. degree programs like:
Associate in Applied Science (A.A.S.) in Health Information Technology
HIT A.S. Degree
Associate of Science (A.S.) in Medical Billing & Coding
1
Take advantage of some of the nation's most affordable tuition rates, while earning a degree from a private, nonprofit, NEASC accredited university
Qualified students with 2.5 GPA and up may receive up to $20K in grants & scholarships
Multiple term start dates throughout the year. 24/7 online classroom access.
Popular Programs
Business Administration, Psychology, Information Technology, Human Services…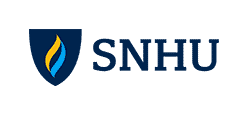 2
Ranked #8 by U.S.News & World Report for Best Online Bachelor's Programs
Apply up to 90 transfer credits for bachelor's students, and 9 transfer credits for master's degree students.
CSU Global graduates experience a return on investment of 4:1, which means they receive $4 in salary and benefits for every $1 they invest in their education.
Available Programs
Business, Computer Science, Criminal Justice, IT, Psychology…

3
Award-winning programs created to help you succeed.
A quality education doesn't have to be expensive. Earn an accredited degree for less.
Programs start monthly – Apply free this week!

Sponsored Schools
HIT COURSES
Medical Terminology:&nbspIn this course, you will learn to identify medical terms, define the body structure and its systems, cavities, planes, and positions, and understand the importance of medical terminology in the healthcare profession.
Anatomy and Physiology:&nbspLearn about the cells, chemistry, and tissues of the integumentary, skeletal, muscular, nervous, and endocrine systems.
Communication:&nbspIn this course you may study behaviors that convey a caring attitude. You could cover how organizations can create a patient centric environment and foster supportive, therapeutic, and caring language.
Classification and Coding Systems:&nbspThese coding courses introduce the classification system used by health care facilities, physicians and insurance companies.
Healthcare Reimbursement:&nbspIn this course you may cover health insurance products and managed care approaches to the financing and delivery of healthcare services.
Healthcare Statistics:&nbspIn this course, you could explore the statistical methods used in health professions. You may review parametric and nonparametric techniques and explore the purpose, assumptions, selection, and interpretation of statistics.
HOW LONG DOES IT TAKE YOU TO BECOME A HEALTH INFORMATION TECH?
Are you interested in earning an A.S. degree in health information technology? Doing so will usually take you about two years. That is, if you are a full time student. These programs, you will find, tend to range from 61 to 74 credits.
What if you don't have as much time? Well, a certificate in medical coding may be less demanding for you. It may call for you to meet anywhere from 19 to 34 credits. So, you might be able to earn a certificate in less time than an associate's degree.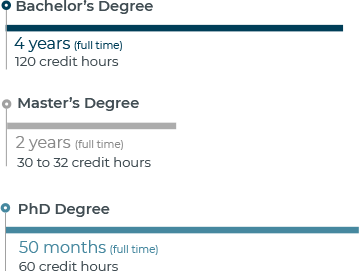 Health Information Technician Schools & Programs
| | | | |
| --- | --- | --- | --- |
| School | # of Credits | Start Dates | Min Months to Complete |
| Trident University | 36 | Multiple | 12 |
Cost to Become a Health Information Technician
Are you wondering about cost for you to pursue this path? Well, your biggest cost will likely be your education program. In 2017, you will find, students in this field paid median in state public tuition of $3,468. For out of state private colleges, you could expect to pay around $18,224.
Below, you can compare tuition from a few other schools:
| | | | |
| --- | --- | --- | --- |
| School | # of Credits | Cost Per Credit | Total Tuition Cost |
| Trident University | 36 | $1,158 (per course) | $13,900 |
HEALTH INFORMATION TECHNICIAN SCHOOLS
DataUSA tells us, that 544 schools offered HIT programs in the 2017 school year. From those schools, you will see, 11,186 degrees were awarded to students. The majority of them, you will find, are Associate's degrees.
| | | |
| --- | --- | --- |
| School | 2017 Degrees awarded | 2019/20 Tuition (out of state unless *) |
| University of Phoenix Arizona | 1799 | $9,552* |
| DeVry University Illinois | 1502 | $17,798* |
| Miller Motte College Wilmington | 199 | $25,240* |
| Kaplan University Davenport Campus | 184 | N/A |
| St Petersburg College | 154 | $9,286 |
| Rasmussen College Florida | 111 | $10,935 |
| Schoolcraft College | 91 | $7,490 |
| Rasmussen College Minnesota | 91 | $10,935* |
Estimated for full time, beginning undergrad students
HEALTH INFORMATION TECHNICIAN CERTIFICATE PROGRAMS
In a certificate program, you may find some of the same courses you would find in an associate's degree program. You will find medical terminology and human anatomy, for example. You could also find courses on coding systems. One thing you should note is that certificate programs do not result in you earning your degree. They will need fewer credits from you. You will also find they tend to omit general education courses.
In some certificate programs, you will focus on a specific area of the field. For instance, in Coding Specialist Certificate programs, you will cover clinical coding systems. You will study the role of coding in billing for health services. And, you will learn how to code medical records. This is so you can work for health organizations like hospitals.
CAREERS IN THE MEDICAL RECORDS AND HEALTH INFO TECHNICIAN FIELD
How many HITs can you find in the work place? As of 2018, you can find 4.28 million health information technology grads in the work force. Employment in this field, you will find, is growing. Between 2018 and 2028, health information technician jobs are predicted to grow 11%. You will find that is faster than average for all careers.
So, how do you fit into the HIT profile? Well, you will see that almost all degree holders in this field (91.9%) were female. And, you will find the average age of a grad in the work force was 42.8 years old.
| | | |
| --- | --- | --- |
| State | Employment | Annual Mean Wage |
| NJ | 2,640 | $54,020 |
| D.C. | 470 | $53,430 |
| CA | 21,970 | $51,880 |
| CT | 1,800 | $51,400 |
| HA | 660 | $50,940 |
MEDICAL RECORDS AND HEALTH INFORMATION TECHNICAL CAREER PATHS
MEDICAL RECORDS AND HEALTH INFORMATION TECHNICIANS
As an HIT, you would document patient's health information. As such, you would work with information like medical history. You would also address symptoms and examinations. Additionally, you will look at test results and treatments.
You could work with a lot of different information. For example, you may work with data on healthcare services provided to patients. Your duties would vary by employer. Your work would also depend on the the size of the facility in which you work.
Median Salary: $40,350 per year
Job Growth Through 2028: 11% (Faster than avg.)
Entry Level Education: Postsecondary non degree award
PHARMACY TECHNICIANS
As a pharmacy technician, you would play an assistant role to a licensed pharmacist. In this case, you are responsible with taking information from customers. You could also speak with with health professionals. You will likely be filling prescriptions. Additionally, you could use the information you get for measuring medications. Or, it you could organize inventories, among other things. Many will track your work. You will be overseen by a learned professional.
Median Salary: $32,700 per year
Job Growth Through 2028: 7%  (Faster than avg.)
Entry Level Education: H.S. Diploma or equivalent. Post high school programs available here.
MEDICAL AND HEALTH SERVICES MANAGERS
As a medical and health services manager, you would play an administrative role. Your role would be in cataloging health information. In this case, you would work to improve the efficiency in health treatments. And, your focus would be on monitoring quality. You would also manage the finances of the health care institution. In this role, you must stay ahead of changing health care legislation. This is so you can ensure the organization is using the appropriate tools.
Median Salary: $99,730 per year
Job Growth Through 2028: 18%  (Much faster than avg.)
Entry Level Education: B.A. or B.S. Degree