Becoming a Fashion Designer
Get matched to an Online Fashion Design Degree Program for FREE!
BECOMING A FASHION DESIGNER
Fashion, as an art form, stands in a league of its own. Within the confines of a designer outlet, meticulous craftsmanship adorns each jacket, dress, and shirt, tailored to encapsulate a specific style. Every stitch carries a distinct purpose, and each button finds its place with meticulous precision. The enigmatic nature of forthcoming trends, along with the profound evolution of styles over time, eludes the comprehension of many. Herein lies the responsibility of the fashion designer: to dissect these trends, infuse innovation, and breathe life into the next iconic piece destined for the spotlight in store windows or on the illustrious catwalk.
Here are some things to consider when choosing an online fashion designer program:
The majority of fashion designers have a bachelor's degree in a relevant field such as fashion design or fashion merchandising, according to the U.S. Bureau of Labor Statistics.
While an education and thorough understanding of the fashion process may be critical for a job in the field, employers also look for individuals that can display creativity and originality.
Fashion designers must be comfortable using fabrics and textiles in a real world setting, but there are also computer-aided design programs that a professional may have to use on a regular basis. Attaining an expert understanding of this software may also be important.
While searching for a position, many employers will request to see a portfolio. Building a sleek portfolio that showcases your creativity and work is often critical to pursuing a career in fashion design.
The National Association of Schools of Art and Design accredits institutions with programs in art and design. It may benefit you to search for online institutions that have been accredited as well.
IS AN ONLINE FASHION DESIGN PROGRAM FOR YOU?
Fashion designers aren't just seamstresses designing apparel and sorting through fabrics. They're master trendsetters that use their talent to predict what the next big wardrobe item will be, and with online training in fashion design, you may find what it takes to turn this pursuit into a career. Many students prefer online courses because they are often more convenient and require less commuting.
1
Take advantage of some of the nation's most affordable tuition rates, while earning a degree from a private, nonprofit, NEASC accredited university
Qualified students with 2.5 GPA and up may receive up to $20K in grants & scholarships
Multiple term start dates throughout the year. 24/7 online classroom access.
Popular Programs
Business Administration, Psychology, Information Technology, Human Services…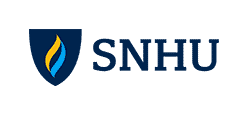 2
Ranked #8 by U.S.News & World Report for Best Online Bachelor's Programs
Apply up to 90 transfer credits for bachelor's students, and 9 transfer credits for master's degree students.
CSU Global graduates experience a return on investment of 4:1, which means they receive $4 in salary and benefits for every $1 they invest in their education.
Available Programs
Business, Computer Science, Criminal Justice, IT, Psychology…

3
Award-winning programs created to help you succeed.
A quality education doesn't have to be expensive. Earn an accredited degree for less.
Programs start monthly – Apply free this week!

Sponsored Schools
WHAT DO ONLINE FASHION DESIGN PROGRAM COURSES LOOK LIKE?
Some common courses include:
Intro to Fashion Design:&nbspExplore what goes into designing the next must-have trends. You could learn about fabric, color, 2D and 3D design, and more.
Fashion Technology:&nbspThis course may delve into how garments are made, from start to finish. You could learn about sewing methods and how to construct a piece of clothing.
Art History:&nbspBuild the foundations to understand art and design throughout history. You could study eras from medieval to modern art.
Digital Communication:&nbspIn this course, you could learn how to get ideas across – in design and other settings. You may study digital tools, methods, and ways to express yourself.
Figure Drawing:&nbspThe human form is central to fashion design! In this course, you could learn to draw figures, with a focus on composition, shape, and more.
FASHION DESIGNER CAREER PATHS AND POTENTIAL SALARIES
A foundation in fashion design may prepare you to pursue other careers as well. After receiving an education in analyzing trends and by carefully training your eye for style and design, it may be reasonable to search for employment in other related fields that value the same skills. Study which options may be available using statistics compiled by the BLS.
FASHION DESIGNERS
Fashion designers create original clothing, accessories, and footwear. They sketch designs, select fabrics and patterns, and give instructions on how to make the products they design.
Median Salary: $76,700 per year
Job Growth Through 2032: 3% (As fast as average)
Typical Entry level Education: Bachelor's Degree
PURCHASING MANAGERS, BUYERS, AND PURCHASING AGENTS
Buyers and purchasing agents buy products and services for organizations to use or resell. Purchasing managers oversee the work of buyers and purchasing agents.
Median Salary: $75,120 per year
Job Growth Through 2032: -6% (Decline)
Typical Entry level Education: Bachelor's Degree