Online Economics Degree Programs
Get matched to an Online Economics Degree Program for FREE!
WHAT IS AN ECONOMICS DEGREE?
An online degree in economics studies trends and theory. So as an online student, you may study labor, wealth and the markets. Plus, the things like goods and services we pay for. Some economics students use their degree to go for a career as an Economist. These pros need to know how banks operate and why cost inflation occurs. This may in turn help to impact public policy.
They also use this info to solve problems using math. Some of these problems relate to unemployment. Others to stagnant wages and income inequality. When looking into online learning, there may be degrees at all levels. Bachelor's, master's and PhDs. All these programs may cover the above kinds of coursework. Just, in a different way.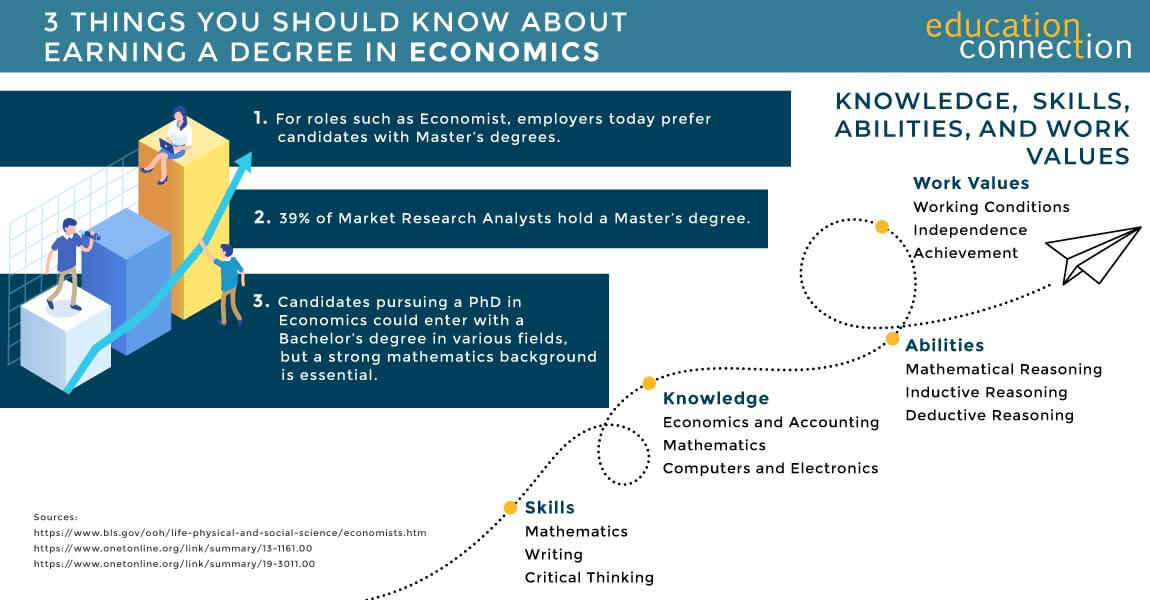 TYPES OF ONLINE DIGITAL MARKETING DEGREE PROGRAMS
Bachelor of Science in Business Economics
This program features a business core. Plus a side focus on economics. You'll study areas like cost and inflation theories. Also, market structure, and capital budgeting. These areas may help you learn to think critically. And solve issues in business, finance, and beyond.
Course Examples:
Business Statistics
Political Economics
Macroeconomics
MA in Behavioral Economics
This program helps students understand economics from a psychological perspective. You'll examine subjects like decision-making, negotiation, and how consumers make choices. And, you'll apply theories to solve socioeconomic problems.
Course Examples:
Choice Architecture
Brain and Behavior
Consumer Motivation
MBA in Business Economics
The MBA covers core business knowledge, from managerial problem solving to global commerce. The Business Economics specialization adds three additional courses that apply economics to the business world.
Course Examples:
Macroeconomics of Financial Markets
Managerial Economic Analysis
Market Structure & Firm Strategy
ECONOMIC DEGREE ONLINE PROGRAMS
One may find economics online at two main degree levels. Undergraduate or graduate. What most programs have in common is a focus on math. Like calculus and statistics. When looking into school search results, some schools offer niche economics majors. These may be a useful path for graduate study where you might have a sense of career plans. Each area adds core courses that may refine skills and knowhow. A few are:
International Economics
Environmental Economics
Economic Development
Bachelor's in Economics Programs
If going for an online bachelor's degree there may be two options. A bachelor of arts (BA) or bachelor of science (BA). Of the two, a BA may focus on social science and liberal arts. While a BS tends to be more technical. Both programs may entail 120 credit hours including a final capstone.
Common programs include:
Bachelor of Arts (B.A.) in Economics – This program takes a liberal arts approach. You may focus more on economic theory than applied economics. And, you may take more electives or language courses.
Bachelor of Science (B.S.) in Economics – This program tends to emphasize applied economics. That means you'll apply economic theory to practical problems – often using business case studies or simulations. You may also focus more on math and quantitative analysis.
Bachelor's programs include courses like:
Introductory Econometrics
Money and Banking
Applied Economic Statistics
Global Economic Policies
Economic History and Modern Development
Current Issues in American Economic Policy
Basics of Business
Some programs also offer concentrations. For instance, you could focus on managerial economics, finance, or marketing.
Master's in Economics Programs
A master's in economics is a graduate degree. There may be master of arts (MA), master of science (MS) and MBAs with an economics focus. These programs build on prior knowledge and go deeper. As a result, you may learn how to research and use analytical methods.
Common programs include:
Master of Science (M.S.) in Economics – This program may cover both theory and applied economics. As a STEM program, it may emphasize quantitative courses.
Master of Arts (M.A.) in Economics – The M.A. is also a STEM program, with a focus on quantitative and analytical skill areas. But, it may offer more flexibility to take electives that promote critical thinking, research, and problem-solving.
Master of Business Administration (MBA) in Economics – The MBA is a business degree. So, the program involves a broad overview of business topics, along with concentration courses in economics.
Master's programs include courses like:
Behavioral Economics
Survey of Economic Development
Labor Economics
Economic Analysis of Multinational Corporations
Game Theory
Open Economy Macroeconomics
Master's in Economics programs often include concentrations that could help you narrow your focus. For instance, a concentration in financial economics covers portfolio management and other skill areas. A concentration in advanced theory may be great for those considering a PhD program down the road.
Economics Doctoral Programs
A PhD is a research degree and the highest award in economics. It tends to go broad and deep. You may study the theories and history of economic thought through time. Plus, study other areas that impact the field. Such as political science and more financial analyst themes. Then go deeper into your own research to complete a dissertation.
Theoretical and Applied Econometrics
Health Economics
Game Theory
Behavioral Economics
Public Finance
Energy Economics
Earning a PhD in economics usually means writing one or more major research papers. In the final years of the program, students also write and defend a dissertation.
1
Take advantage of some of the nation's most affordable tuition rates, while earning a degree from a private, nonprofit, NEASC accredited university
Qualified students with 2.5 GPA and up may receive up to $20K in grants & scholarships
Multiple term start dates throughout the year. 24/7 online classroom access.
Popular Programs
Business Administration, Psychology, Information Technology, Human Services…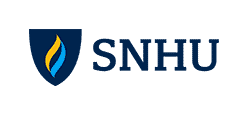 2
Ranked #8 by U.S.News & World Report for Best Online Bachelor's Programs
Apply up to 90 transfer credits for bachelor's students, and 9 transfer credits for master's degree students.
CSU Global graduates experience a return on investment of 4:1, which means they receive $4 in salary and benefits for every $1 they invest in their education.
Available Programs
Business, Computer Science, Criminal Justice, IT, Psychology…

3
Award-winning programs created to help you succeed.
A quality education doesn't have to be expensive. Earn an accredited degree for less.
Programs start monthly – Apply free this week!

Sponsored Schools
WHAT DO ECONOMICS DEGREE COURSES LOOK LIKE?
Some common courses include:
Comparative Economic Systems:&nbspHow do economies around the world compare? This course may explore resources and income. Also fiscal growth in many places.
Econometrics:&nbspIn this course, you may learn how to use statistics to forecast. You may study tools, theories, and how to model data.
Public Finance and Fiscal Policy:&nbspThis course explores how financial policy impacts the public. You may look at areas like tax, social welfare, and public goods.
Financial Crisis:&nbspWhat can we learn from events like the Great Depression? This course covers the hows and whys of a crisis. And how to keep it from happening again.
Game Theory:&nbspCurious about how games play a role? This course may cover how to make models that predict based on game play.
Behavioral Economics:&nbspIn this course, you may learn about the brain and behavior. In other words, find out the feelings behind the choices we make about money.
Statistical Analysis:&nbspStudy how statistics applies to this field. You may learn methods, tools, and theories that help solve problems.
Microeconomics:&nbspThis course looks at the impact of smaller factors. You may study areas like buyer choices and workers' wages.
Macroeconomics:&nbspBig picture factors are the focus of this course. You could explore ideas like national income, output, and fiscal policy. Or labor economics and how it impacts other areas.
HOW LONG DOES IT TAKE TO COMPLETE AN ECONOMICS DEGREE PROGRAM?
Full time students may earn a Bachelor's degree in about four years. A Master's may take about two more years. And a PhD often calls for at least four more.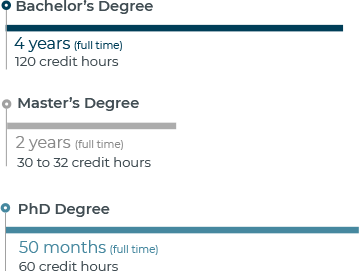 ECONOMICS DEGREE PROGRAM EXAMPLES
| | | | |
| --- | --- | --- | --- |
| School | # of Credits Required | Start Dates | Minimum Months to Complete |
| Ashford University | 42 | Multiple | 22 |
| The Chicago School of Professional Psychology | N/A | N/A | 24 |
| Regent University | 42 | N/A | 16 |
THE AVERAGE COST OF AN ECONOMICS DEGREE PROGRAM
DataUSA put the average cost of attending a public, four year school at $7,427 per year. Private and for-profit schools had higher average tuition: $40,259 per year. Of course, you could find schools that cost more or less than these averages. Compare tuition costs for these online programs:
| | | | |
| --- | --- | --- | --- |
| School | # of Credits Required | Cost Per Credit | Total Tuition Cost |
| Regent University | 42 | $650 | $27,300 |
| Ashford University | 120 | $485 | $58,200 |
| The Chicago School of Professional Psychology | N/A | $1,164 | N/A |
TOP SCHOOLS FOR ONLINE ECONOMICS DEGREE PROGRAMS
According to DataUSA, 881 institutions offered general economics programs. From those schools, 45,704 degrees were awarded to students.
| | | |
| --- | --- | --- |
| School | 2017 Degrees awarded | 2019/20 Tuition (out of state unless *) |
| University of California Los Angeles | 730 | $42,994 |
| University of California Berkeley | 631 | $44,007 |
| University of California San Diego | 602 | $44,169 |
| University of Wisconsin Madison | 602 | $37,785 |
| University of California Santa Barbara | 584 | $44,145 |
| University of California Davis | 579 | $44,249 |
| The University of Texas at Austin | 554 | $38,326 |
| University of Illinois at Urbana Champaign | 547 | $32,264 |
| New York University | 541 | $53,308* |
| University of Michigan Ann Arbor | 537 | $51,200 |
Estimated for full time, beginning undergrad students
CHOOSING AN ACCREDITED ECONOMICS DEGREE PROGRAM
Accreditation is one way to check quality standards. There are two kinds – school and program. Accredited schools tend to take part in state and federal federal financial aid. (Financial aid may be available for those who qualify.)
Economics degree programs often fall under "business". So, the same agencies may accredit both kinds of programs. These include:
GETTING A JOB WITH AN ECONOMICS DEGREE
Per the most recent data, there were 3.82 million economics grads in the work force. And, according to the Bureau of Labor Statistics (BLS) the field is growing.
One area they report on are Economist roles. These show promise to grow 8% by 2028. Market Research Analyst roles show an even brighter outlook. The field expects 20% growth in the same time frame. That's much faster that average for all occupations.
Do you see yourself in the field of economics? There was a moderate gender gap, with 67.3% of economics graduates identifying as male. The average age of a graduate in the workforce was 42.9.
TOP SALARIES BY STATE FOR ECONOMICS DEGREE HOLDERS
The following information is for Economists. Salary and employment numbers will differ for other career paths.
| | | |
| --- | --- | --- |
| State | Employment | Annual Mean Wage |
| District of Columbia | 6,380 | $134,260 |
| New York | 750 | $127,520 |
| Virginia | 1,230 | $126,080 |
| Ohio | 140 | $125,490 |
| California | 1,430 | $124,430 |
WHAT KIND OF JOBS CAN YOU GET WITH AN ECONOMICS DEGREE?
Business and financial careers may grow 10% from 2016 to 2026. That's faster than average for all occupations! Here are a few career paths to consider if you plan to earn an economics degree.
ECONOMISTS
Economists study how goods and services are produced and distributed. They also research solutions for economics problems, like unemployment. The largest employer of Economists was the federal government. But, many work in specific industries, like healthcare or energy.
According to 2020 BLS Data:
Median Salary: $105,020 per year
Job Growth Through 2029: 14% (Much faster than average)
Typical Entry level Education: Master's degree
MARKET RESEARCH ANALYSTS
Market Research Analysts help companies understand how to market products and services. They do so by looking at factors like market conditions, trends, and buyer behavior. These skills are crucial to many industries and employers.
According to 2020 BLS Data:
Median Salary: $63,790 per year
Job Growth Through 2029: 18% (Much faster than average)
Typical Entry level Education: Bachelor's degree
CHIEF EXECUTIVES
Chief Executives are at the helm of companies and organizations. They provide strategic direction, set goals, and direct other top executives. Many CEOs are entrepreneurs and therefore self employed. But, others worked for organizations in industries like healthcare and technical services.
According to 2020 BLS Data:
Median Salary: $197,840 per year
Job Growth Through 2029: 6% (As fast as average)
Typical Entry level Education: Bachelor's degree.