Online Health Science Degree Program
Get matched to an Online Health Science Degree Program for FREE!
WHAT IS AN ONLINE HEALTH SCIENCE DEGREE PROGRAM?
An online health science degree program studies all the ways to promote health. Some programs explore the body and its systems, with a focus on disease prevention. While others explore non clinical ways to work with people in health care settings. There are online health science degree programs available at all levels. From associate and bachelor to master's and PhD. Each has a different goal and focus. Yet offers a convenient alternative to a campus program.
BASICS OF HEALTH SCIENCE DEGREE
There are an incredible array of things to consider when ensuring good health. The nutritional benefits of what you eat play a tremendous factor in cardio health and can play a direct role in long term health outcomes and what diseases people may face later in life. Similarly, regular exercise increases well being and can help prevent negative health outcomes brought on by a sedentary lifestyle. Even genetics and afflictions carried down through a person's blood line can have a huge effect on wellness.
While there are surgeons, doctors and professionals that specialize in very particular health subjects, there is also a place for well rounded experts that have a basic knowledge of all the moving parts. That's where those taught in health sciences come into play.
An online degree in health sciences may lead into a wide array of different career paths that enjoy various tasks and responsibilities. It could function as a stepping stone to more specified learning in a the medical field – for instance students may choose to begin studying to become a certified nurse or even go to medical school. On the other hand, the general knowledge you attain taking health sciences courses may help you pursue a career as a health educator or counselor or as a hospital admin.
TYPES OF ONLINE HEALTH SCIENCE DEGREE PROGRAMS
Associate of Applied Science in Health Science (AAS)
This program covers basic gen ed and science courses. It is for those who want to add onto existing medical knowledge and healthcare training. Military students may be able to use their training in place of electives if eligible.
Course Examples:
Genetics/Lab
Biology/Lab
Anatomy/Lab
Regional accreditation through the Higher Learning Commission (HLC)
B.S. Health Science
This program provides non clinical management skills in many allied health fields. Along with general education courses, students may learn about the US health care delivery systems, insurance, finance and governance.
Course Examples:
Health reimbursement
Healthcare finance
Quality management in health care
Regional accreditation through HLC
Master of Science in Health Sciences in Health Care Quality (MS)
This program looks at the managerial side of healthcare. Students study ways to promote patient safety through initiatives. In other classes they learn how to conduct research. Then apply findings to make operational decisions.
Course Examples:
Patient safety systems
Health care leadership
Bio statistics
Higher Learning Commission (HLC)
ONLINE HEALTH SCIENCE DEGREE PROGRAMS
An online health sciences degree program often features a flexible course plan. Students study from different disciplines depending on the program goals. This is usually one of two paths.
The first kind centers around wellness and population health. These programs often feature science courses. Like chemistry, anatomy, and nutrition.
Students often study normal aging and disease and may learn to research. To help with this, a program will often cover medical terms and applied statistics.
Many schools refer to this kind of program as 'pre professional'. The goal is usually to prep students for entry into a variety of health care grad programs of all types. Like chiropractic medicine, optometry, public health, etc.
A second kind of program is more administrative. It focuses on the skills and knowledge needed for non clinical roles in health care. Students in these programs often learn about public health and health care delivery. This means studying the U.S. health care system. Plus, payment plans and patient care.
These courses often help to frame decision making. Especially in areas like operations and patient safety. To reflect these themes, other classes study informatics, public health policy and communication.
Another thing that impacts a health science curriculum is the degree level. Take a peek inside three common programs – Associate, Bachelor and Master.
Associate in Health Science
An associate degree in health science may help you launch a career in allied health. Or prepare for further study at the bachelor's level. It often consists of 60 credits which may take a full time student about 2 years to complete.Most programs cover basic general education and health science courses. For instance, biology, chemistry, the human body and lab work.
Students may also gain a deeper understanding of medical terms and the US health care system. Other core topics may cover the medical billing and electronic medical records.
Bachelor's in Health Science
A bachelor's in health science may help students pursue entry level jobs in allied health. Or, provide a platform for a master's or professional degree.Many programs entail 120 credits and about 4 years of full time study. Course work often melds global public health concepts with core work. These draw from many areas including biology, the humanities, and general health sciences.
In some schools, a health science program comes with a choice of focal point. Popular areas are health informatics, health promotion, leadership and health psychology. Though interested students can also look into a research focused program too.
Master of Health Science
A master's in health science may help students expand expertise. Many programs are for current healthcare workers who want to step into a leadership role.
Earning a master's degree in health science often means completing about 36 credits. A full time student may do this in about 2 years.
Depending on the program, it may cover the structure, process and outcomes of health care. Knowing about these areas often helps managers make decisions. Both to improve patient care and to drive operational decision making.
1
Take advantage of some of the nation's most affordable tuition rates, while earning a degree from a private, nonprofit, NEASC accredited university
Qualified students with 2.5 GPA and up may receive up to $20K in grants & scholarships
Multiple term start dates throughout the year. 24/7 online classroom access.
Popular Programs
Business Administration, Psychology, Information Technology, Human Services…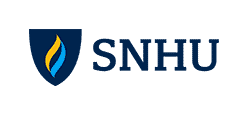 2
Ranked #8 by U.S.News & World Report for Best Online Bachelor's Programs
Apply up to 90 transfer credits for bachelor's students, and 9 transfer credits for master's degree students.
CSU Global graduates experience a return on investment of 4:1, which means they receive $4 in salary and benefits for every $1 they invest in their education.
Available Programs
Business, Computer Science, Criminal Justice, IT, Psychology…

3
Award-winning programs created to help you succeed.
A quality education doesn't have to be expensive. Earn an accredited degree for less.
Programs start monthly – Apply free this week!

Sponsored Schools
Health Science Courses
The topics below provide a snapshot of a health science programs. Use the examples to explore your interests and guide your choice.
Some common courses include:
Health Care Delivery:&nbspThese classes often looks at the history of health care delivery to see how it has evolved. Students often study current trends in health care and ethical issues. Side topics often cover laws, quality assurance and payment processes.
Communication:&nbspThis type of class looks at the concepts, methods and channels used to promote public health. Students may learn how to speak to peers, clients and through the media. Side topics might explore social and cultural issues when disseminating health information.
Quality Management in Health Care:&nbspThis type of class often looks at how to manage operations. Students may learn how to improve healthcare processes, delivery, and patient outcomes. They may also understand how to gage performance, analyze cycle times and cut costs.
Health Care Law and Ethics:&nbspStudy how to make health care decisions that best serve patients. In this course, you may delve into legal and ethical concerns in this field.
Anatomy:&nbspDiscover how the human body works. In this course, you may get an overview of the body's parts, systems, and functions.
Health Care Leadership:&nbspThis course may look at what it takes to lead in the demanding health care field. You could study key skills, workplace culture, and putting patients first.
Chemistry:&nbspLearn how chemicals work in the body and the world around us. You may cover inorganic, organic, and biochemistry.
Genetics:&nbspThis course may offer an intro into the study of how we inherit traits. You could explore all things genes – how they function, mutate, and get passed down.
How Long Does It Take to earn a Degree in Health science degree?
A full time student might need 4 years to earn a bachelor
's degree in health science online. But many online schools offer fast track health science programs. These may take about 2 years as they factor in transfer credits from an associate degree.
If you plan to pursue a master's degree in health science, it may take about 2 years if you study full time.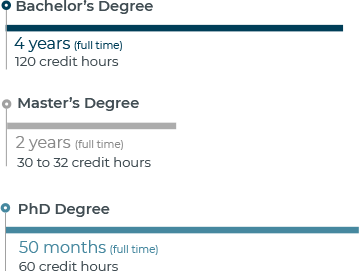 Health science Degree Program Examples
School
Degree Level
# of Credits Required
Start Dates
Minimum Months to Complete
American Public University 
Associate 
60
Monthly
24
Grand Canyon University
Bachelor
120
6
48
Arizona State University 
Bachelor
120
6
48
The Cost of a Health Science Degree Program
The cost of earning a health science degree may depend on residency. On average, tuition at an in state public school is $6,535. At an out of state private school, the average tuition is $32,092.
School
Degree Level
# of Credits Required
Cost Per Credit
Total Tuition Cost
Southern New Hampshire University 
Bachelor
120
$320
$38,400
Purdue University Global 
Bachelor
180
$371
$66,780
Grand Canyon University 
Bachelor
120
$470
$56,400
Top Schools that offer Health Science Degree programs
According to the 
NCES
, there were over 600 schools that offer general allied health & health sciences degrees or programs.  From those schools there were 35,945 general allied health & health sciences degrees awarded to students. The majority of these programs were bachelor's degrees.
School
 
2021 Grads total/degrees awarded
 
2022/23 Tuition (Out of State unless *)
 
University of Central Florida
1,002
$22,467
University of South Florida
1,058
$17,324
University of Missouri Columbia
478
$31,970
Stony Brook University
442
$28,480
California State University Fullerton
164
$18,887
Texas A & M University College Station
326
$40,139
 
California State University East Bay
391
$18,875
Stockton University
350
$22,922
Purdue University Global
1,257
$14,445
Choosing an Accredited Health science degree Program
When choosing an online degree program in health science you might weigh accreditation. In general, this is a process where an outside agency takes a look at a school and/or program.
At the school level, accredited programs gain this status from an agency in their region. There are 6 of these, each approved by the 
U.S. Department of Education
.
Regional accreditation means the school meets quality standards when reviewed. The review itself looks at programs, services, policies and processes.
Studying at a regionally accredited school means two things for students. One, if eligible, you can apply for federal financial aid. Two, these schools often have agreements that allow students to transfer credits.
Another type of accreditation is of individual program units within these accredited schools. At the graduate level, the main accreditor is CAHME. The 
Commission on the Accreditation of Healthcare Management Education
.
CAHME focuses on 
curricula and on maintaining excellence. The scope of their review includes allied health sciences as well as administration. Once accredited the status is good for up to 7 years. 
What can you do with a Health science degree?
About 4.46 million people work in allied health and health services.
This number is rising by 4.53% each year. The average age of workers in these fields is 42.8 years and most are women.
TOP SALARIES BY STATE FOR HEALTH SCIENCE DEGREE HOLDERS
The following information is for Health Managers. Salary and employment numbers will differ for other career paths.
State
 
Employment
 
Annual Mean Wage
 
District of Columbia
1,790
$156,870
New York
25,430
$171,620
Massachusetts
20,300
$152,450
Delaware
1,270
$150,840
New Jersey
16,490
$153,300
HEALTH SCIENCE CAREER PATHS AND POTENTIAL SALARIES 
Your salary as a health sciences professional depends on a few things. Like your job title, level of education, experience and skill. There are many career paths that may be available to you. Consider these options with statistics compiled by the BLS in 2018.
Health Educator 
Health educators are also known as Health Promotion Specialists and Public Health Educators. In these roles, they manage programs that teach people about making healthy choices. Their campaigns often target a health 
issue. Like smoking, diabetes or getting a flu shot. Common work settings are hospitals, non profits, gov't, doctor's offices and family services. 
According to 2022 BLS Data:
Median Salary: $59,990 per year
Job Growth Through 2032: 7% (Faster than average)
Typical Entry level Education: Bachelor's degree
Dietitians and Nutritionists 
Dietitians and nutritionists share a common goal. To help people make wise decisions about what they eat. Many offer their services on a one to one basis and help to develop meal plans for clients. For instance, they might show a person at risk for diabetes how to balance their sugar intake. Common work settings
are hospitals, gov't, nursing facilities and out patient centers. 
According to 2022 BLS Data:
Median Salary: $66,450 per year
Job Growth Through 2032: 7% (Faster than average)
Typical Entry level Education: Bachelor's degree
Medical Assistants 
Medical assistants, under the eyes of a physician, perform a wide range of duties. Some of these are administrative. For example, they keep medical records, bill clients and schedule appointments. Other tasks are clinical. Like recording vital signs and preparing a patient for examination. Common work settings are physician offices, hospitals, outpatient care and offices of chiropractors. 
According to 2022 BLS Data:
Median Salary: $38,270 per year
Job Growth Through 2032: 14% (Much faster than average)
Typical Entry level Education: Post secondary non degree award
IS A HEALTH SCIENCE DEGREE PROGRAM FOR YOU?
Are you passionate about science? Do you want to support sustainability and vital health? Than an online degree in health sciences may be right for you! An Online Health Science Degree covers the intersection between life sciences, health care and medical diagnostics to give students a broader understanding of health. However, courses branch beyond even these subjects. Students are also challenged to learn about social, economic and behavioral factors that affect health. They may be given the tools and learning necessary to collect and organize data effectively and implement health plans that follow newer research.