Instructional Design Degree Online
Get matched to an Online Instructional Design Degree Program for FREE!
What is an Instructional Coordinator Degree Program?
When you enroll in an instructional coordinator degree program, you will learn the art of disseminating knowledge to educators spanning various age groups.
Within the classroom, students are continuously evaluated to ensure their preparedness for life beyond school. But who evaluates the educators to ensure the effectiveness of their teaching methods?
This duty falls on instructional coordinators. These specialists move between schools and classrooms, evaluating the impact of school curricula and ensuring teaching standards meet specific quality benchmarks. Additionally, they're tasked with preparing educational materials for teachers and school principals. In essence, they mentor educators, crafting courses that integrate the most successful teaching techniques, ensuring school leaders are well-versed in the curriculum, and assessing the results of these new educational strategies.
Here is what you may want to think about when you choose an online degree program in this field:
Standards for employment often ask for a master's degree and proper work experience, as per the U.S. BLS.
Many states ask that you have a license to teach or in education admin for work in public schools. The exams and experience that are needed to attain these can change from state to state.
To get the work experience for this role may mean you have to work as a school teacher or a principal. While private schools do not always require a license, it may be good for you to seek certifications.
To become one may involve getting a bachelor's degree in a teacher program or a related field and master's degree courses in course design, data analysis and other areas.
ONLINE INSTRUCTIONAL COORDINATOR DEGREE PROGRAMS
To shape a students education, you have to start with a plan. How should the teachers make their lesson plans based on certain concepts? How should they assess the students and how should the teacher be assessed themselves? Help teachers teach, and learners learn. What about how to assess the staff to recommend changes to strengthen teaching skills and then review the impact of the methods they are using, like their choice of research materials and curriculum.
A degree in this field will help to make progress toward the goals of student, teacher, and school advancement. In this program, you will explore the curriculum, professional development, teacher leadership, and instructional supervision and you will combine these with the use of a broad perspective of education. Along with peers and faculty, research will contribute to the knowledge of how teachers learn and grow in formal and informal settings.
To further education as an Instructional Coordinator will help with becoming a successful leader of the education system.
WHAT DO INSTRUCTIONAL COORDINATORS DO?
These pros brings results by teaching their colleagues the best forms of instruction for how to improve student learning. Play the part of education in the school by focusing on student learning needs. As schools take on teacher roles, this degree opens doors to growing a school where the respect is mutual, and there is shared responsibility for student learning.
Having a core knowledge of advanced research and theory will help any grad studies in education that has been attained and will provide a chance to specialize in these more advanced roles.
Teaching and learning through study and research will impact not only the schools of today but how the schools, teachers, and staff progress in the future.
There need to be content rich curricula; this is a common aspect of high performing countries. The cumulative impact of a high quality curriculum can be great and matters to achievement in the upper grades where year on year learning gains are far lower than previous grades.
How much is known about what makes a curriculum useful? Very little, really. That is where learning about data research and how it plays a part comes into play.
Much data is being used in education, which gives rise to tons of info. A degree will teach you how to use that data to see if these methods have an impact on being able to identify student strengths and weakness. When teachers use data to lead instruction, they are in a better place to support outcomes for students.
Thanks to their help, educators and staff will spend less time and energy on one time a year measures and more time on uses to direct instruction and enrich improvement across schools.
1
Take advantage of some of the nation's most affordable tuition rates, while earning a degree from a private, nonprofit, NEASC accredited university
Qualified students with 2.5 GPA and up may receive up to $20K in grants & scholarships
Multiple term start dates throughout the year. 24/7 online classroom access.
Popular Programs
Business Administration, Psychology, Information Technology, Human Services…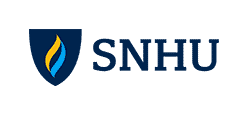 2
Ranked #8 by U.S.News & World Report for Best Online Bachelor's Programs
Apply up to 90 transfer credits for bachelor's students, and 9 transfer credits for master's degree students.
CSU Global graduates experience a return on investment of 4:1, which means they receive $4 in salary and benefits for every $1 they invest in their education.
Available Programs
Business, Computer Science, Criminal Justice, IT, Psychology…

3
Award-winning programs created to help you succeed.
A quality education doesn't have to be expensive. Earn an accredited degree for less.
Programs start monthly – Apply free this week!

Sponsored Schools
INSTRUCTIONAL COORDINATOR DEGREE COURSE WORK
As a student in this field, you will become engaged in active inquiry and learn how to deal with the real world problems facing school districts today. A degree program in this field promotes the best practices in education and shows the best ways to overcome the barriers a student may have in learning and a teacher may have in teaching.
Courses will pertain to the need for change and diversity for students in the class. How will this happen? Learning about changes and implementation of the new curriculum will be the best approach to help districts as their instructional coordinator. Then looking at those changes that were implemented to be sure they work the way they should.
The outcome should be to match the student abilities to excel. Learning how to evaluate data and key info is a large part of being a successful instructional coordinator. How to know when policies need to be reevaluated or when accountability needs to be reinforced will be applied.
WHAT DO INSTRUCTIONAL COORDINATOR DEGREE COURSES TEACH?
Some courses teach how to apply the latest tech while seeing if there are lasting effects. Education trends and issues occur since they are a key part of student performance. Many of these come through innovative tech, so most programs take a look at this too.
Some courses aim to broaden knowledge of many types of curriculum. They look at the best way to increase the learning potential for students and how to unlock student potential. By looking at learning centered curricula that enhance the engagement of students; you will see how that brings about change for the better.
You will study the process of how to create on going assessments for a diverse student group. By looking at many curriculum designs in many districts and reviewing the data, you will analyze how to redesign those curricula to help with learning needs.
Through looking at many types of data you will assess how to 1) make inspired changes to promote the improvement for all students and 2) evaluate the data to see how it impacts the learner.
One of the critical things to learn while receiving this degree is how to work with and guide educators and staff. Programs show you how to work with staff to identify problems academic or environmental and how to propose solutions through suggestions.
Learning how to design programs to lead educators is vital. You will gain the knowledge to develop and recommend improvement plans for those already in place or propose new innovative ones. The goal is to be the educator and leader and help them figure out the best way to allow for student learning.
Also, course work may focus on how to be a great mentor through things like professional development within the school to have a positive impact on student growth.
Some courses include:
Curriculum Design:&nbspExplore how to design lessons that get results. You could study student diversity, how to use learning tech, and more.
Learning Process:&nbspGet to know the things that affect learning. This course could help you better understand how students learn and how to reach them.
Staff Development:&nbspStudents aren't the only ones who need to learn new ideas. This course may cover how to teach, train, and assess staff.
Teacher Leadership:&nbspIn this course, you could learn how to serve as a leader as well as a teacher. Study theories, practices, and issues of leading in diverse settings.
Research Methods:&nbspImproving schools and classrooms calls for on going research. In this course, you could learn how to collect and use data to solve problems.
INSTRUCTIONAL COORDINATOR DEGREE CAREER PATHS AND POTENTIAL SALARIES
The world of education is filled with roles that are closely related to this field. Look for which may be available using stats compiled by the BLS.
INSTRUCTIONAL COORDINATOR
These professionals study teaching methodologies and uphold high standards for educators. They evaluate the influence of classroom lessons, school boards, and state and federal regulations on education. Additionally, they review textbooks and course materials to ensure their effectiveness in facilitating learning.
According to 2022 BLS Data:
Median Salary: $66,490 per year
Job Growth Through 2032: 2% (As fast as average)
Common Entry level Edu: Master's Degree
TRAINING AND DEVELOPMENT MANAGERS
According to 2022 BLS Data:
Median Salary: $120,000 per year
Job Growth Through 2032: 6% (Faster than average)
Common Entry level Edu: Bachelor's Degree
ELEMENTARY, MIDDLE, AND HIGH SCHOOL PRINCIPALS
These professionals handle administrative tasks in both public and private schools for students from kindergarten through grade 12. They manage all school operations, including budgeting and hiring, ensuring effective performance from the school staff.
According to 2022 BLS Data:
Median Salary: $101,320 per year
Job Growth Through 2032: 1% (Little or no change)
Common Entry level Edu: Master's Degree