Online Liberal Arts Degree Programs
Get matched to an Online Liberal Arts Degree Program for FREE!
WHAT IS A LIBERAL ARTS DEGREE?
A liberal arts degree covers many disciplines. For example, instead of focusing on one discipline for a major, such as science or psych, students pay equal attention to numerous disciplines. In this way, students learn how to make connections among many subjects. They develop skills to think critically and broadly. And they develop their skills in analytics and mental flexibility. For many people, a study of the liberal arts makes learning interesting and exciting.
A liberal arts degree does not prep you to take a certain path. Instead, it invites you to develop skills key to professional success. Those skills could be applied in many settings. Because of that, some might wonder: is a liberal arts degree viable? The answer is yes. And, liberal arts students must create their own path.
There are many ways to do so. First, some liberal arts degrees offer an area of focus. Through focused studies, you can specialize your knowledge. This can help you to enter a certain field after graduation. Otherwise, you can focus your learning and prep for a career by doing internships in a certain field. Or you can find entry level work in the field you want to pursue. Another option is to pick a minor in a field you might want to work in. All of these options can help you build your resumes.
Otherwise, one of the benefits of a liberal arts degree is that you do not have to pick one narrow focus. Instead, you can learn about many things in depth. You can develop your thinking, speaking, writing, and interpersonal skills. You can develop your capacities to think about how all subjects connect and interact. All of these skills are important in the work place.
TYPES OF ONLINE CRIMINAL JUSTICE DEGREE PROGRAMS
Associate of Arts in Liberal Arts
Often an AA in liberal arts lays the ground work for you to enroll in a bachelor's program. Students are exposed to a wide breadth of subjects, such as: Math, history, English and science
Course Examples:
Writing
Public Speaking
Computer Skills
Master of Arts in Liberal Studies
This program prioritizes critical thinking skills, communication skills and ethical decision making.
Course Examples:
The Art of Being Human
Historical Contexts & Literature
The Environment & the Human Spirit
M.S. in Criminal Justice and Law Enforcement
You may study interdisciplinary subjects pulling course work from a number of subjects such as humanities, natural sciences and social sciences.
Course Examples:
Strategic communication
Leadership in practice
Organizational behavior
ONLINE LIBERAL ARTS DEGREE PROGRAMS
When looking for liberal arts degree options, you might find them under many names. At the associate's degree level, you may find an Associate of Arts in Liberal Arts degree. You might also find an Associate of Arts in Liberal Arts and Humanities. Or, you might find an Associate of Science in Liberal Arts.
At the bachelor's degree level, you may find a Bachelor of Arts or Science in the Liberal Arts. Or you might find a degree called the Bachelor of Arts or Science in Liberal Studies. For programs that offer a more focused study, you might find a Bachelor of Arts or Science in the Natural Sciences or Social Sciences. It is also possible that a school does not list a liberal arts degree option. However, the school may allow you to craft your own major. That major could look the same as an official liberal arts degree.
1
Take advantage of some of the nation's most affordable tuition rates, while earning a degree from a private, nonprofit, NEASC accredited university
Qualified students with 2.5 GPA and up may receive up to $20K in grants & scholarships
Multiple term start dates throughout the year. 24/7 online classroom access.
Popular Programs
Business Administration, Psychology, Information Technology, Human Services…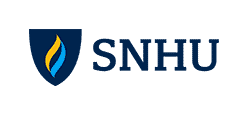 2
Ranked #8 by U.S.News & World Report for Best Online Bachelor's Programs
Apply up to 90 transfer credits for bachelor's students, and 9 transfer credits for master's degree students.
CSU Global graduates experience a return on investment of 4:1, which means they receive $4 in salary and benefits for every $1 they invest in their education.
Available Programs
Business, Computer Science, Criminal Justice, IT, Psychology…

3
Award-winning programs created to help you succeed.
A quality education doesn't have to be expensive. Earn an accredited degree for less.
Programs start monthly – Apply free this week!

Sponsored Schools
WHAT DO LIBERAL ARTS DEGREE COURSES LOOK LIKE?
To earn a liberal arts degree, you will study many subjects. Some of these courses will cover core subjects—like beginner English, math, science, and art. Others will cover subjects for a major, such as the humanities, natural sciences, and history. Unlike students' core classes, the main classes will go into more depth, well beyond the beginner level.
Those who earn an online liberal arts degree often do so at the associate's or bachelor's degree level. To earn an associate's degree, you will take about 20 classes. To earn a bachelor's degree, you will take about 40 classes. This means that a bachelor's degree could cover more subjects than an associate's degree. Or, you could study fewer subjects but take more classes in each one.
No matter the degree you earn if you want to focus your learning, you might have the option to do so. For example, some liberal arts degrees let students to pick a concentration. These might focus on the:
Arts
Humanities
Social sciences
Technology
Or, you could pick a "field of study," which is similar to a focus or major. For example, you might study business, computer science, economics, gov't, or psych as a field of study. You would still study a range of other subjects, but you would examine your chosen field of study in more depth. Schools might also offer more unique options for fields of study, such as African American arts and history, art therapy, or space exploration.
As you can imagine, having a focus or field of study can direct you down a more certain path. And, if you pair your field of study with an internship, you could further establish your future career.
Some common courses might include:
Evolution & History of the English Language::&nbspLearn how English came to be. In this course, you could explore how English evolved, and the ways language changes over time.
Human Questions:&nbspThis course delves into the meaning of life. You could explore beliefs about our world using philosophy, art, and science.
Economics:&nbspYou could delve into basic economic theory in this course. Topics covered may include markets, supply and demand, pricing, and more.
Political Science:&nbspWondering how politics shape cultures and change our world? This course may touch on public choice, political action, and social impact.
Social Psych:&nbspA course like this explores people's thoughts and social behaviors. You could look at how humans interact with each other and form relationships.
Film History:&nbspAppreciate the role film plays in cultures around the world. A course like this could cover terms, genres, and key moments in our film heritage.
African American Studies:&nbspDeepen your knowledge of African American experiences and achievements. You could look at a range of topics, like economics, art, literature, and politics.
Creative Writing:&nbspDiscover how to how to express yourself with words. This course may cover the ins and outs of writing fiction, non fiction, and poetry.
HOW LONG DOES IT TAKE TO GET A LIBERAL ARTS DEGREE?
Most often, students earn a liberal arts degree at the associate's or bachelor's degree levels. Liberal arts associate's degrees take one to two years to earn. Bachelor's degrees in the liberal arts take three to four years to earn.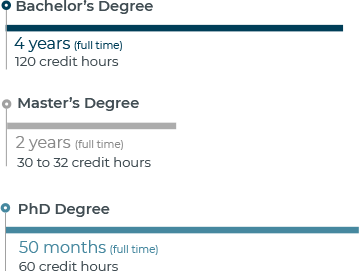 LIBERAL ARTS DEGREE PROGRAM EXAMPLES
| | | | |
| --- | --- | --- | --- |
| School | # of Credits Required | Start Dates | Minimum Months to Complete |
| Ashford University | 120 | Every 5 weeks | 36 |
| Purdue University Global | 180 | Every 10 weeks | 48 |
| Oral Roberts University | 128 | Spring, Fall, Winter | 48 |
HOW MUCH DOES A LIBERAL ARTS DEGREE COST?
To earn a liberal arts degree, students paid a median in state tuition of $7,070 to attend a public school in 2021. That same year, they paid a median out of state tuition of $32,954 to attend a private school.
| | | | |
| --- | --- | --- | --- |
| School | # of Credits Required | Cost Per Credit | Total Tuition Cost |
| Oral Roberts University | 128 | $385 | $49,280 |
| Ashford University | 120 | $485 | $58,200 |
| Purdue University Global | 180 | $371 | $266,780 |
TOP SCHOOLS FOR ONLINE LIBERAL ARTS DEGREE PROGRAMS
As per DataUSA, there were 448 schools that offer liberal arts degrees or programs. From those schools, there were 37,634 liberal arts degrees awarded to students. Most of those degrees were associate's degrees.
| | | |
| --- | --- | --- |
| School | 2021 Degrees awarded | 2022/23 Tuition (out of state unless *) |
| Ivy Tech Community College | 5,868 | $8,927 |
| University of Maryland University College | 2,563 | $39,469 |
| University of Wisconsin Oshkosh | 361 | 15,368 |
| Ozarks Technical Community College | 601 | $6,368 |
| Northern Virginia Community College | 2,005 | $11,648 |
Estimated for full time, beginning undergrad students
ACCREDITATION FOR ONLINE LIBERAL ARTS DEGREE PROGRAMS
Accreditation is a process of review that schools undergo. It helps students, gov'ts, employers, and others know that a given school provides quality education. After an intense process of review, schools can receive accreditation at the institute or program level. They must renew it regularly.
Attending an accredited school is important. To secure student aid from the gov't, you must attend an accredited school. If you want to earn a more advanced degree, you will first need a degree from an accredited school. To transfer your credits to another school, you will need to have earned them from an accredited school. Sometimes even employers prefer to hire people who went to an accredited school.
There are many agencies that accredit schools. They have been given permission to do so by the U.S.D.O.E. These primary regional agencies include:
The Accrediting Commission for Community and Junior Colleges
The Higher Learning Commission
The Middle States Commission on Higher Education
The New England Commission of Higher Education
The Northwest Commission on Colleges and Universities
The Southern Association of Colleges and Schools Commission on Colleges
The WASC Senior College and University Commission
Look for schools that are accredited at the institute level from one of these agencies.
WHAT CAN YOU DO WITH A LIBERAL ARTS DEGREE?
676,167 people in the work force had a degree in the liberal arts in 2021. That number could grow by 2.81% in the next year. The average age of people in the work force with a liberal arts degree in 2021 was 44.3. Most of people who earned a liberal arts degree (60.4%) were female. The top careers for liberal arts degree holders were managers, elementary & middle school teachers and post secondary teachers.
| | | |
| --- | --- | --- |
| State | Employment | Annual Mean Wage |
| District of Columbia | 1,970 | $67,500 |
| George | 1,310 | $74,390 |
| California | 5,230 | $65,620 |
| Wisconsin | (8) | $65,390 |
| Delaware | 9050 | $63,510 |
LIBERAL ARTS CAREER PATHS AND POTENTIAL SALARIES
ADMIN SERVICES MANAGERS
Managers are responsible for certain functions or department with an organization. From accounting to HR, a manager sets goals for the group and chooses what work needs to be done while making sure to lead their team to success.
According to 2022 BLS data:
Median Salary: $101,870 per year
Job Growth Through 2032: 5%  (Faster than average)
Typical Entry level Education: Bachelor's degree
TRAINING AND DEVELOPMENT SPECIALISTS
While HR managers and specialists focus mostly on hiring practices and lessening company liability, training and development specialists analyze the weak areas of an organization's work force and develop seminars and strategies to improve skill and knowledge. This may include designing manuals, online learning programs, instructional methods and scheduling classes for workers to attend.
According to 2022 BLS data:
Median Salary: $63,080 per year
Job Growth Through 2032: 6%  (Faster than average)
Typical Entry level Education: Bachelor's Degree