Online Music Production Degree Program
Get matched to an Online Music Production Degree Program for FREE!
PURSUE YOUR PASSION FOR MUSIC WITH AN ONLINE DEGREE IN MUSIC PRODUCTION
Online music production schools enable those who want to turn their passion for music into a career as well as an art form. Music and audio production relies on talented performers and engineers to entertain and inspire people through music and film around the world. You may have spent your high schools days listening to music, maybe even playing an instrument, but if you really want to get into the groove and follow your passion, an online degree in music production may be the way to go.
Did You Know?
Sound engineers work in both live and studio settings: clubs, theaters, churches, and outdoor venues make way for live engineers, while mixing, broadcasting, and recording studios draw the studio engineers.
WHY GO TO AN ONLINE MUSIC PRODUCTION SCHOOL?
No recipe exists to become a rock star. You can have a cool look, excellent songs, and first class musicianship – but that's not a guarantee. In fact, that's only one career path to choose in the world of music. Music is not only an art form but it's also a science. Through those early years of playing and listening to music, you've learned all the subtle complexities of music and audio production.
Your talent as a musician, a playlist creator, or someone who understands the intricacies of music may be used as a sound engineer, a DJ, a music director, or a composer.
Music and sound professionals often spend their days in the studio – recording, mixing, and editing songs for musicians, film soundtracks, audio for commercials, and so much more. Other professionals may choose the live setting – outdoor and indoor venues such as stadiums, arenas, and clubs. Some musicians pursue and study music theory and compose or perform pieces for a band or an orchestra.
And still others who pursue a career in music production use their talents as sound designers, becoming experts at the digital software, microphones, amplifiers, and other sound equipment.
Whichever path you choose, an online degree in music and audio production may be an excellent beginning for a career in music.
INSIDE ONLINE MUSIC PRODUCTION SCHOOLS
Both associate and bachelor's degree programs are available for many online music production schools. In associate programs, students are given a basic foundation in digital recording techniques as well as training them in software and studio equipment. In bachelor's programs, students learn more advanced recording techniques and study music theory and history.
ASSOCIATE'S DEGREE PROGRAMS
These programs teach students the basics in audio production and recording. Students will train in industry software like Pro Tools and take courses in recording and production techniques like digital, multi-track, and concert recording. Students will also work with a variety of recording studio equipment like mixing boards, microphones, and amplifiers. Music business courses provide the basics in copyright, publishing, licensing, and more.
BACHELOR'S DEGREE PROGRAMS
Alongside the basics in audio production and recording, as given in associate's degree programs, online music production programs on the bachelor's level take it to another level. They learn and develop critical listening skills and get more experience in recording, editing, and mixing in the recording studio. Students may take courses in music theory and composition, digital recording, and music business. At the end of the program, students will have assembled a portfolio of audio projects.
1
Take advantage of some of the nation's most affordable tuition rates, while earning a degree from a private, nonprofit, NEASC accredited university
Qualified students with 2.5 GPA and up may receive up to $20K in grants & scholarships
Multiple term start dates throughout the year. 24/7 online classroom access.
Popular Programs
Business Administration, Psychology, Information Technology, Human Services…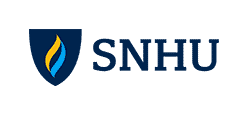 2
Ranked #8 by U.S.News & World Report for Best Online Bachelor's Programs
Apply up to 90 transfer credits for bachelor's students, and 9 transfer credits for master's degree students.
CSU Global graduates experience a return on investment of 4:1, which means they receive $4 in salary and benefits for every $1 they invest in their education.
Available Programs
Business, Computer Science, Criminal Justice, IT, Psychology…

3
Award-winning programs created to help you succeed.
A quality education doesn't have to be expensive. Earn an accredited degree for less.
Programs start monthly – Apply free this week!

Sponsored Schools
WHAT DO MUSIC PRODUCTION COURSES LOOK LIKE?
Some common courses include:
Music Foundations:&nbspIn this course, learn what goes into great music. You could study harmony and ear training, plus basics like chords, rhythms, and scales.
Intro to Audio Production:&nbspExplore how to record songs that sound their best. In this course, you may learn all about how sound works, choosing the right mic, and other key concepts.
Art and Science of Mastering:&nbspLearn what goes into mastering a record – from vinyl to streaming. You could study mastering tools, software, and approaches.
Studio Acoustics:&nbspDelve into the science of sound, and how it affects records. You could learn how to create the ideal studio environment to get the best recording results.
Sampling:&nbspThis course may cover the ins and outs of borrowing and reusing pieces of music. You could study looping, changing up time, and other practices for making an old song new.
Audio Post Production:&nbspFrom mixing to editing, here's how to work with audio after you've recorded it! This course may cover foley and sound design, time code, and other key concepts.
JOB OUTLOOK
The job scene for music and audio production varies depending on which career path you choose. Some careers like choreographers may have more opportunities then sound engineers. But even that's not a guarantee. Growth in music occupations may be affected by technology or funding for the arts. According to the U.S. Bureau of Labor Statistics, job openings are expected within many areas due to music professionals who may be retiring or leaving.
TOP SALARIES BY STATE FOR MUSIC PRODUCTION DEGREE HOLDERS
Below is a list of the states with the highest employment level of music directors and composers.
| | | |
| --- | --- | --- |
| State | Employment | Annual Mean Wage |
| District of Columbia | 90 | $131,670 |
| Massachusetts | 240 | $108,820 |
| Connecticut | 280 | $99,000 |
| California | 2,250 | $98,170 |
| Texas | 290 | $89,710 |
CAREER PATHS IN MUSIC AND AUDIO PRODUCTION
Jazz, rock and roll, blues, trip hop, indie rock – as many music styles abound, as many music career paths abound, as well. Think about it: musician, singer, sound designer, dancer, composer – these are just a few of the paths those with a passion and talent for music pursue. Many of these paths involve music in unexpected ways.  Below are some opportunities to consider.
Broadcast and Sound Engineering Technicians – In this role, technicians work behind the scenes to produce music for soundtracks, concerts, and television and radio programs. Job titles vary, as the focus may be on either audio or video, depending on your interest. Technicians will use software such as Pro Tools or GarageBand to record, edit, and mix music.
Music Directors – Often called conductors, music directors lead performances of choirs, bands, soloists, orchestras, or others groups and ensembles. Directors also audition new performers, choose musical pieces, attend rehearsals, and more.
Composers – These talented individuals write original music, which is used for television and movie scores, live performances, advertising jingles, and more. Composers use software and instruments to write music, they collaborate with lyricists, and work in a variety of genres or specialize in specific style.
Musicians and Singers – They make the music happen, they realize songs and compositions. No matter what genre a musician or singer specializes in, they create and perform. They rehearse regularly, they constantly work to improve their style and technique, they often perform with a number of different groups or ensembles, and they may sing or play in multiple styles and genres. Commitment and passion for their craft helps push their career forward and opens up more paying opportunities. Musicians and singers play in a variety of live and studio settings.
MUSIC AND AUDIO PRODUCTION – THE SALARY SCENE
As a music and audio production specialist, your salary is often determined by your level of education, your job title, your knowledge, and your industry experience. Here's a snapshot of current positions and annual median salaries from the Bureau of Labor Statistics in 2017:
BROADCAST AND SOUND ENGINEERING TECHNICIANS
Technicians typically need either an associate's degree or a post-secondary non-degree certification. These professionals might go by titles such as broadcast or sound engineering technicians, operators, or engineers. They specialize in setting up and running audio and video equipment, and the specific equipment they handle can vary based on their industry or technician role. In smaller radio and TV stations, these technicians often handle a broader range of responsibilities. Conversely, in larger stations, they tend to focus on more specialized tasks, although their daily assignments may vary.
According to 2022 BLS data:
Median Salary: $53,960 per year
Job Growth Through 2032: 2% (As fast as average)
Typical Entry level Education: High school diploma, but some jobs require a 2 or 4 year degree
MUSIC DIRECTORS AND COMPOSERS
A bachelor's degree is typically a requirement for choir directors, while those aiming to conduct a symphony orchestra or take on the role of music director usually pursue a master's degree. Music directors take the lead in orchestras, choirs, and various musical ensembles. Their role involves ensuring musicians produce a unified sound by managing melody, timing, rhythm, and volume. Additionally, they provide feedback to musicians and section leaders regarding sound and style.
According to 2022 BLS data:
Median Salary: $62,940 per year
Job Growth Through 2032: 1% (Little or no change)
Typical Entry level Education: Bachelor's degree
MUSICIANS AND SINGERS
Musicians and singers build their skills through training and practice. They play instruments, often mastering multiple styles. Some both sing and play. They perform solo or in groups at various venues, from small gigs to orchestral stages. In orchestras, some musicians become section leaders, guiding rehearsals and assigning parts.
According to 2022 BLS data:
Median Salary: $39.14 per hour
Job Growth Through 2032: 1% (Little or no change)
Typical Entry level Education: No formal educational credential
OPENING THE DOORS TO ONLINE MUSIC PRODUCTION SCHOOLS
Now that you've discovered the many music opportunities to pursue at music production schools, it's time to put your plan into action. Begin your search for Music and Audio Production schools here. Our sponsored listings include a variety of programs in music and audio production. Remember to get the details from each of the schools your choose, keep a calendar on application deadlines, and make an educated and informed decision about your music production education.