Online Paralegal Degree Programs
Get matched to an Online Paralegal Degree Program for FREE!
BASICS OF ONLINE PARALEGAL DEGREES
Paralegals primarily serve in a support role to lawyers. However, their help is often critical to a successful outcome in a case. While much of their work consists of organizing files and conducting legal research, a great portion is also spent doing the exact things lawyers do every day. They look for the facts of certain cases, while studying relevant laws and regulations. They write reports for review and prep for lawyers trials, and they draft legal documents – such as contracts – among other things.
Here are some things to consider when you choose an online paralegal program:
Professional paralegals do not require any specific certification for hire. However, a certain level of education is often demanded by employers, according to the U.S. BLS.
There are often three routes to becoming a paralegal. Some pursue paralegal studies, receiving an associate's, bachelor's or even master's degree before seeking employment. But, others pursue a bachelor's degree in an unrelated field and may pursue a cert in paralegal studies. Finally, some go for a job with no experience, choosing to receive on the job training instead.
There are some local and national organizations that offer paralegal certifications for individuals that pass an exam or meet certain educational or experiential criteria.
Before you sign up for online courses, make sure the work you do preps you for certain exams and consider reaching out to possible future employers to inquire about the value of an online degree in regards to the professionals they hire.
IS AN ONLINE PARALEGAL DEGREE PROGRAM FOR YOU?
With online paralegal schooling, you may learn what it takes to pursue a career prepping lawyers for trial, conducting legal research and constructing legal documents. Moreover, online programs often allow students to learn at their own pace and on their own time. This ensures that the subject matter can be analyzed thoroughly and that your schedule can be matched to suit your needs.
1
Take advantage of some of the nation's most affordable tuition rates, while earning a degree from a private, nonprofit, NEASC accredited university
Qualified students with 2.5 GPA and up may receive up to $20K in grants & scholarships
Multiple term start dates throughout the year. 24/7 online classroom access.
Popular Programs
Business Administration, Psychology, Information Technology, Human Services…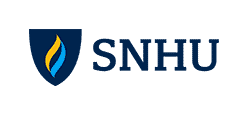 2
Ranked #8 by U.S.News & World Report for Best Online Bachelor's Programs
Apply up to 90 transfer credits for bachelor's students, and 9 transfer credits for master's degree students.
CSU Global graduates experience a return on investment of 4:1, which means they receive $4 in salary and benefits for every $1 they invest in their education.
Available Programs
Business, Computer Science, Criminal Justice, IT, Psychology…

3
Award-winning programs created to help you succeed.
A quality education doesn't have to be expensive. Earn an accredited degree for less.
Programs start monthly – Apply free this week!

Sponsored Schools
WHAT DO ONLINE PARALEGAL DEGREE PROGRAM COURSES LOOK LIKE?
Whether you are looking for an entry level job or to advance your career, a paralegal degree will give you the tools you need to increase your experience as well as your potential to earn more. This degree can help get you ready for many different careers in the field, such as a legal or admin assistant. And, because there are a wide range of roles and careers in this field, you can find a job that is a good fit for your interests, skills and income goals.
Some common courses include:
Intro to Paralegal Studies:&nbspThis intro course may cover the basics of the paralegal role. You could study things from common tasks to ethical duties.
Paralegal Real Estate Law:&nbspParalegals often have to do special tasks when real estate is bought and sold. This course could cover the laws and methods you need to know!
Criminal Law:&nbspParalegals may need to know local, state and federal laws that deal with crime. This course could delve into these laws, how to apply them, and how they're enforced.
Employment Law:&nbspThis course may be all about the relationship between workers and the companies that hire them. You could learn both the key laws in this field and the paralegal's role.
Juvenile Justice:&nbspLearn how young offenders are handled in the justice system. This course may explore police courts, probation, and how to prevent youth crime.
PARALEGAL CAREER PATHS AND POTENTIAL SALARIES
While you may assume the natural path for a paralegal is a future in law school and to become a lawyer – and while this may not be far from the truth – there are other career paths that may be open after taking online courses to pursue a career as a paralegal. Consider these options with stats compiled by the BLS.
PARALEGALS AND LEGAL ASSISTANTS
These pros are charged with helping lawyers in any way necessary for upcoming court cases. While they cannot practice law, they compile research, draft documents, organize files, gather and arrange evidence and do anything else that is needed to assist other legal pros.
According to 2022 BLS data:
Median Salary: $59,200 per year
Job Growth Through 2032: 4% (As fast as average)
Typical Entry level Education: Associate's Degree
ARBITRATORS, MEDIATORS, AND CONCILIATORS
Arbitrators, mediators, and conciliators facilitate negotiation and dialogue between disputing parties to help resolve conflicts outside of the court system.
According to 2022 BLS data:
Median Salary: $64,030 per year
Job Growth Through 2032: 5% (Faster than average)
Typical Entry level Education: Bachelor's Degree
SECRETARIES AND ADMINISTRATIVE ASSISTANTS
Secretaries and admin assistants perform many similar tasks. However, there normally is not a focus on the law. Instead, they organize schedules, files, draft messages and perform other duties to assist the pros they work for. Duties often vary by employer.
According to 2022 BLS data:
Median Salary: $44,080 per year
Job Growth Through 2032: -10% (Decline)
Typical Entry level Education: High School Diploma or equivalent