Online Religious Studies Degree Programs
Get matched to an Online Religious Studies Degree Program for FREE!
WHAT IS AN ONLINE RELIGIOUS STUDIES DEGREE?
Are you interested in religion and faith? In a religious studies degree, you will look at one or many faiths. And you will study one or many belief systems. In this type of program, you will often examine how a religion evolved through its sacred texts and traditions. By learning these things, you may gain a comparative view of world religions.
You can find online religious studies programs available at all levels. So, you will find programs from associates to doctorate degrees. You can choose a general program. Or, you can focus on prepping for a clerical career. It all depends on your calling.
Are you just starting out? Well, an Associates degree in religious studies may help you get ready to continue your studies. Or, it could help you pursue a supportive role in the ministry. Often, in these courses, you will look at sacred texts. You will also look at theology and philosophy.
If you pursue a B.S. degrees in religious studies, then you may dive deeper into theology and biblical studies. Depending on your major, you may need to do an internship. You could intern in a ministry or a church setting.
In an M.S. degree program in religious studies, you will usually focus on seminary areas. You may continue to study the Bible. Also, you could study pastoral counseling. You could additionally delve into Christian ministry.
TYPES OF ONLINE RELIGIOUS STUDIES DEGREE PROGRAMS
A.A. in Biblical Studies
In this associate's program, you may build a strong foundation in the Bible. You will also study various ministry and missions positions. Additionally, you could focus on social service. Or, you could focus on personal, spiritual development.
Course Examples:
Study of the Prophets
Christian Ministry
Intercultural Evangelism
B.S. in Religious Studies
On the bachelor's track, you would be able to develop a solid biblical foundation. So, you could focus on understanding the principles of the Bible and Christianity. You would also gain an introduction to theology and the Church.
Course Examples:
Biblical and Theological Studies
Evangelism
Christian Leadership
M.S. of Religious Education
In this master's degree program, you would become equip to work as a professional Christian worker. As a student, you would be primarily exposed to the systematic theology of doctrines in scripture. You would study how to apply this knowledge. So, you could look at applying it to disciple workers. You would also cover how members can incorporate the Bible while evangelizing.
Course Examples:
Contemporary Evangelism
Systematic Theology
Small Group Ministries
RELIGIOUS STUDIES DEGREE ONLINE PROGRAMS
Are you wondering how you can tailor your course work to suit your interests? Well, there are many ways you can design your own religious studies degree program. Below, you can see examples of different programs at each level of education.
B.A. in Christian Ministry, Pastoral Care
In a B.A. in Christian Ministry, you will study the Old and New Testaments. Along with biblical and theological studies, you may learn how to guide others. This may mean you will study the ministry. You will cover its functions. And, you will look at how to support people using a Christian worldview.
B.A. in Biblical Studies
If you pursue a B.A. in Biblical Studies, then you may be guided through major theological themes. So, you would cover Creation, Sin, and Reconciliation. And, you would cover Hope. While you are studying scripture and its context, you may learn how to interpret it. This will enable you to share the wisdom.
B.S. in Professional Studies
If you earn your B.S. in Professional Studies, you may take your biblical worldview into business. When you are studying business concepts for the workplace, you will often focus on service. As such, you may learn about organizational behavior. You will also learn about teams. And you will cover management principles and ethics.
M.A. in Pastoral Counseling
In an M.A. in Pastoral Counseling program, you would study the Bible foremost. And, you would also study Christian principles. You would also apply faith based concepts and counseling methods in order to help others. Some programs, you will find, may help you get ready to pursue a state license. But, you won't always find this to be the case. If you pursue pastoral counseling, you will focus on counseling ministry. Take not that you will not a be entering a licensed mental health field.
Master of Arts in Pastoral Studies (M.A.P.S.)
In an M.A. in Pastoral Studies, you will explore the qualities you need for service. You will prepare to pursue a career in pastoral ministry. You would focus on building your own leadership style. And, you may work on community based projects.
Master of Arts in Youth and Family Ministry
If you pursue an M.A. in Youth and Family Ministry, then you will study human growth. You will look at the years from childhood to adulthood. You may also study a range of theology. And, you could study biblical topics. Then, you would learn to apply these concepts. This is so you can engage and guide younger congregants.
Master of Theology (Th.M.)
If you pursue a Master of Theology degree, then you will do a lot of research. Here, you would focus on deepening your faith. And, you will gain further understanding the Bible. At the same time, in a Th.M. degree, you may hone your ministry skills. This could get you ready for careers in the church. Or, you could go as far as chaplain. There are many ways you can tailor this degree to your area of interest.
Master of Divinity (M.Div.)
In a Master of Divinity program, you will explore church leadership. You will likely study the gospel. You will also study the Bible, theology, and pastoral care. Other courses you take, may focus on how you can apply biblical principles in an ethical manner. Also, it is common for you to study the basics of Hebrew and Greek. You would also study evangelism and discipleship. Some schools, you will find, offer anchor points like Church History, Chaplain Ministry, or Cyber Theology.
Doctor of Divinity (D.Min.)
A Doctor of Divinity, is a professional degree. In this program, you will usually cover the finer points of effective Christian leadership. At some schools, you might streamline your focus in ministry with your other interests. For instance, you may want to guide people in the armed forces. If so, a getting D.Min. in Military Ministry might sensitize you to the stresses on military personnel.
Graduate Certificate in Religious Education
A graduate certificate in religious education may ready you to teach religion in schools. It will also allow you to teach in parishes. And, it could enable you to be qualified to administer religious education programs. Also, it may serve as your platform for earning a MAPS degree.
1
Take advantage of some of the nation's most affordable tuition rates, while earning a degree from a private, nonprofit, NEASC accredited university
Qualified students with 2.5 GPA and up may receive up to $20K in grants & scholarships
Multiple term start dates throughout the year. 24/7 online classroom access.
Popular Programs
Business Administration, Psychology, Information Technology, Human Services…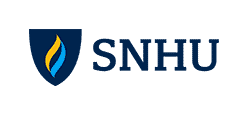 2
Ranked #8 by U.S.News & World Report for Best Online Bachelor's Programs
Apply up to 90 transfer credits for bachelor's students, and 9 transfer credits for master's degree students.
CSU Global graduates experience a return on investment of 4:1, which means they receive $4 in salary and benefits for every $1 they invest in their education.
Available Programs
Business, Computer Science, Criminal Justice, IT, Psychology…

3
Award-winning programs created to help you succeed.
A quality education doesn't have to be expensive. Earn an accredited degree for less.
Programs start monthly – Apply free this week!

Sponsored Schools
WHAT DO RELIGIOUS STUDIES DEGREE COURSES LOOK LIKE?
Are you wondering what classes you would take in a religious studies program? Well, you will find they are different at each level of study. Usually, it will depend on your major. While you will find that class names vary, below you can see a brief list of topics you might study if you major in Biblical Studies.
Some common courses include:
World Religions:&nbspTake a look at the religions that shaped world cultures. You could study the holy texts, beliefs, and rituals used by various faiths.
The Bible:&nbspPursue an overview of this key holy text. You could look at major themes in the Old and New Testament, and more.
Old Testament:&nbspIn this course, delve into the Hebrew Bible, also known as the Old Testament. You may study the religion of ancient Israel through Hellenistic times.
Art and Religion:&nbspSacred art often features in faith traditions. In this course, you could study religious art from different periods and places.
Modern Saints:&nbspDiscover the important role saints play in religion and culture. In this course, you may trace the journeys of key spiritual figures.
Anthropology of Religion:&nbspWhat role does faith play in human lives? This course may touch on religion in society, psychology, and even nature.
The Good Life:&nbspThis course dives into questions about finding meaning in life. You could study and think about topics like beauty, pain, and the soul.
HOW LONG DOES IT TAKE TO COMPLETE AN ONLINE RELIGIOUS STUDIES DEGREE PROGRAM?
If you are a full time student, you may earn a 120 credit religious studies degree in four years or less. For a Master of Theology, it may take you one year full time.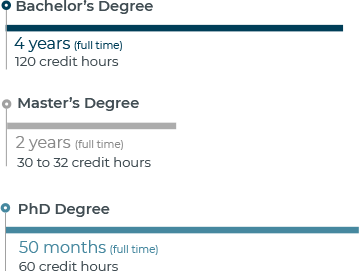 RELIGIOUS STUDIES DEGREE PROGRAM EXAMPLES
| | | | |
| --- | --- | --- | --- |
| School | # of Credits Required | Start Dates | Minimum Months to Complete |
| Colorado Christian University | 120 | 3 | 48 |
| Regent University | 120 | Multiple | 48 |
| Indiana Wesleyan University | 120 | 4 | 48 |
THE AVERAGE COST OF AN ONLINE RELIGIOUS STUDIES DEGREE PROGRAM
The cost of a religious studies degree often depends on where you attend school and what you study.
At some schools, for instance, you will  be able to get a discounted rate if you are a pastor. This would also apply to you if you are a state resident. The average in state tuition you would pay for a religious studies degree is $9,510. On average, the out of state cost you would pay is $35,975.
| | | | |
| --- | --- | --- | --- |
| School | # of Credits Required | Cost Per Credit | Total Tuition Cost |
| Regent University | 120 | $574 | $68,880 |
| Colorado Christian University | 120 | $469 | $56,280 |
| Indiana Wesleyan University | 120 | $384 | $46,080 |
TOP SCHOOLS FOR ONLINE RELIGIOUS STUDIES DEGREE PROGRAMS
According to DataUSA, you will find there were 710 schools that offer religious studies degrees or programs. From those schools, you will see, there were 6,444 religious studies degrees or programs awarded to students. The majority of these programs were B.S. degrees.
| | | |
| --- | --- | --- |
| School | 2021 Degrees awarded | 2022/23 Tuition (out of state unless *) |
| Liberty University | 801 | $22,511* |
| Yeshiva University | 547 | $48,800* |
| Southeastern Baptist Theological Seminary | 92 | $10,234* |
| University of Virginia Main Campus | 66 | $55,914 |
| Wayland Baptist University | 40 | $22,368* |
| Duke University | 22 | $62,688* |
| University of St Thomas | 45 | $50,366* |
| Jewish Theological Seminary of America | 56 | $68,365* |
Estimated for full time, beginning undergrad students
CHOOSING A RELIGIOUS STUDIES DEGREE ONLINE ACCREDITED PROGRAM
Did you know there are six regional agencies who accredit colleges within a given geographic area? So, if you study at a regionally accredited school, you will be enabled to apply for federal aid. Also, due to agreements between these schools, you may be able to transfer your credits.
Schools with this status, you will find, first undergo a review. This shows that they follow standards, and improve on them to renew their status. To verify these details, you can visit the Database of Accredited Postsecondary Institutions and Programs (DAPIP).
You will find that Bible colleges and Christian colleges have distinct accreditors. One accrediting agency you will see for Bible colleges is the Association for Biblical Higher Education (ABHE).
If you are a student at an ABHE accredited institution, you need to take part in ministry formation experiences. The scope of ABHE, you will find, spans all levels of postsecondary education. From associate to doctoral degrees. You will find they also accredit biblical, theological and ministerial programs.
In contrast, if you pursue a degree at a Christian college, then you will be encouraged to be involved in ministry. Usually, you will not be offered formal training, supervision, and evaluation. Many schools, you will find, are members of the Council for Christian Colleges and Universities (CCCU).
Another accreditor you will find in this field is the Accrediting Commission of the Association of Theological Schools (ATS). You will find that while they do not accredit undergrad programs or Bible Colleges, they do approve graduate theological degree programs (master's and doctoral levels).
Why is accreditation important, you may wonder? Well, it ensures that your school or program is viable
WHAT CAN YOU DO WITH A DEGREE IN RELIGIOUS STUDIES?
Did you know there are 351,239 people in the workforce with a religious studies degree? Well, you should also know the number is on the rise by 2.37%. You will find most of these employees to be men. You will find the average age is 44.4.
TOP SALARIES BY STATE FOR RELIGIOUS STUDIES HOLDERS
Below, you will find information for Philosophy and Religion Teachers, Post secondary. Salary and employment numbers, you will find, will differ for other criminal justice career paths.
| | | |
| --- | --- | --- |
| State | Employment | Annual Mean Wage |
| Massachusetts | 570 | $114,710 |
| Rhode Island | 130 | $132,660 |
| Maryland | 380 | $114,500 |
| New York | 2,200 | $103,510 |
| New Jersey | 980 | $103,060 |
RELIGIOUS STUDIES CAREER PATHS AND POTENTIAL SALARIES
Philosophy and Religion Teachers, Postsecondary
If you are a Philosophy and Religion Teacher in a postsecondary school, then you will teach courses in philosophy, religion, and theology. Sometimes, you will combine research with your teaching career.
According to 2022 BLS data:
Median Salary: $80,840 per year
Job Growth Through 2032: 8% (Much faster than average)
Typical Entry level Education: Ph.D.
Historians
As a Historian, you would research, analyze, and interpret the past. And, you would write about it. You would gather your material from archives, and books. And you would also look at artifacts and other sources. Your work will often provide advice and guidance.
According to 2022 BLS data:
Median Salary: $64,540 per year
Job Growth Through 2032: 3% (As fast as average)
Typical Entry level Education: Ph.D.
Clergy
As a member of the Clergy, you would conduct religious worship. And, you would oversee other functions related to your religious faith or denomination. Often, this means you would provide spiritual and moral guidance.
According to 2022 BLS data:
Median Salary: $ 55,550 per year
Job Growth Through 2032: 50% (As fast as average)
Typical Entry Level Education: M.S.