Online Sports Management Degree Programs
Get matched to an Online Sports Management Degree Program for FREE!
WHAT IS A SPORTS MANAGEMENT DEGREE?
Sports management degree programs apply business concepts to the growing sports industry. For instance, you could study sports marketing, sports finance, and sports facility management.
Programs usually feature a core in sports management. You could also choose a focus or field of study, like coaching or sports tourism.
A program in this field could help you prep for roles like Coach or Scout. If you're a sports fan and hope to bring your love of the game to a new career, this path could be for you.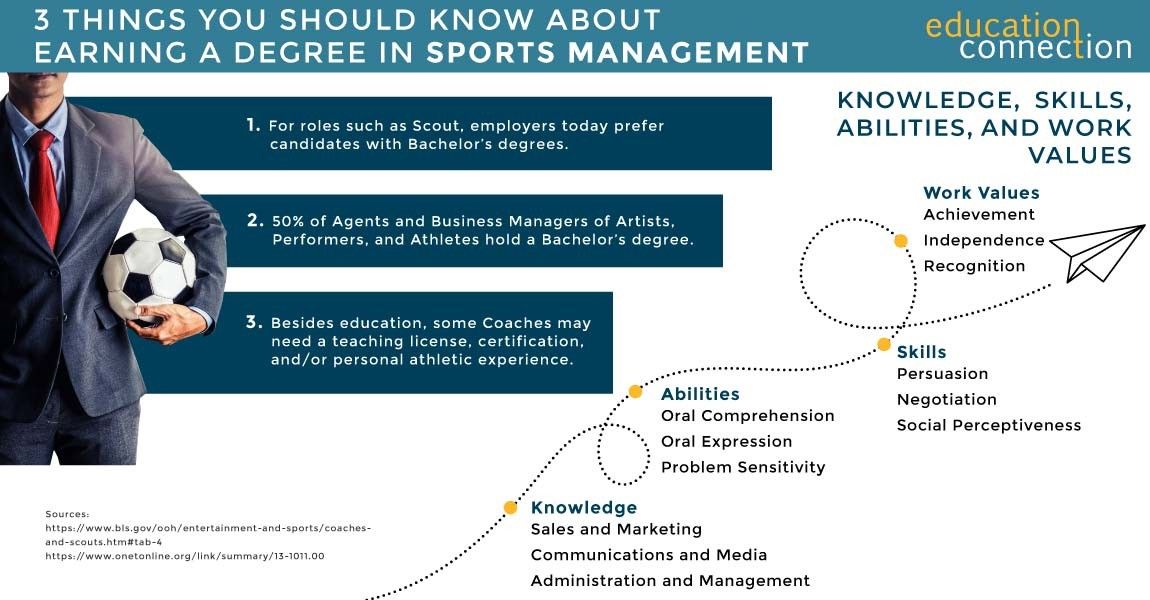 TYPES OF ONLINE SPORTS MANAGEMENT DEGREE PROGRAMS
Associate of Arts in Sports Management
You will be exposed to many subjects from sport sociology to sports admin to develop a knowledge of the sports industry.
Course Examples:
Sport Facility Management
Finance in Sports
Risk Management
Bachelor of Arts in Sports and Recreation Management
This program covers sports management theories and strategies. These could include professional sports and recreational sports. You'll also study business, decision making, and industry practices.
Course Examples:
Sport Management
Finance in Sports
Principles of Marketing
Master of Science in Marketing – Sports Marketing and Media
This Master's program explores marketing principles as they apply to the sports industry. You'll study how to market athletic orgs and sports teams. Topics like public relations, sales, and business are taught.
Course Examples:
Sport Marketing and Public Relations
Finance Management of Sport
ONLINE SPORTS MANAGEMENT DEGREE PROGRAMS
Sports management degree programs are available at the undergrad and grad levels. Programs focus on how to apply business and management concepts to the sports industry.
BACHELOR'S DEGREE
Online Bachelor's programs in this field deliver a broad look at how the sports business works. You could study skill areas from PR to finance management. And, you could explore many settings for this profession, from athletic clubs to major league teams.
Common programs include:
BS in Sport Management
BA in Sport Management
BS in Sport Administration
BA in Sports and Recreation Management
The programs often have business, sports management, and gen ed courses. You'll study key business concepts like finance, accounting and marketing. You'll also dive into certain sports topics, like the finance of sport. Some programs even feature course work in exercise science and training.
Bachelor's programs include courses like:
Planning & Managing Sport Facilities
Marketing
Brand Management
Ethical Issues in Sport
Diet and Nutrition
Sports Psych
Many Bachelor's programs also require an internship. This is a chance to apply your knowledge within a sports org.
MASTER'S DEGREE
In an online Master's in Sports Management program, you will delve deeper into the field by learning strategies to market, leadership, and more. This program often features grad business courses. Plus, you'll explore trends and issues in the sports field.
Common programs include:
MS in Sports Management
Master of Education in Sport and Athletic Management
Master of Science in Sports Marketing and Media
MBA in Sport Management
At the Master's level, you could pursue a focus or field of study that pertains to your career goals. For instance, a Sports Tourism focus looks at the intersection of sports and travel. You could study how to plan and manage sports events that draw a global crowd.
Master's programs include courses like:
Leadership in Sports
Sports Law
Coaching
Athletic Administration
Marketing
Athlete Development
Finally, most Master's programs wrap up with a project. That might be a research paper or an independent study. Some programs require an internship.
1
Take advantage of some of the nation's most affordable tuition rates, while earning a degree from a private, nonprofit, NEASC accredited university
Qualified students with 2.5 GPA and up may receive up to $20K in grants & scholarships
Multiple term start dates throughout the year. 24/7 online classroom access.
Popular Programs
Business Administration, Psychology, Information Technology, Human Services…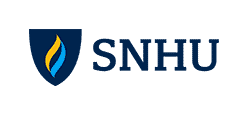 2
Ranked #8 by U.S.News & World Report for Best Online Bachelor's Programs
Apply up to 90 transfer credits for bachelor's students, and 9 transfer credits for master's degree students.
CSU Global graduates experience a return on investment of 4:1, which means they receive $4 in salary and benefits for every $1 they invest in their education.
Available Programs
Business, Computer Science, Criminal Justice, IT, Psychology…

3
Award-winning programs created to help you succeed.
A quality education doesn't have to be expensive. Earn an accredited degree for less.
Programs start monthly – Apply free this week!

Sponsored Schools
WHAT DO SPORTS MANAGEMENT DEGREE COURSES LOOK LIKE?
Some common courses include:
Intro to Sports Management:&nbspTake a look at the basics of sports business and how to run it. In this course, you may study sports marketing, media, finance, and much more.
Finance:&nbspLearn how sports earn money and how to manage costs. In this course, you may study things from how to budget to the economic impact of sports.
Sport Sociology:&nbspExplore the many areas of society touched by sports. You could study issues like race, gender, and youth in sports.
Ethical Issues in Sports:&nbspThis field can raise questions about what's right and wrong in society. This course may explore these issues, along with many view points.
Sport Facility Design:&nbspTake a peek at what it takes to run a sports venue. This course may cover topics like security and time management.
Marketing:&nbspIn this course, you could learn how to create a sports marketing plan. That may include learning marketing methods and how to apply them to sports.
HOW LONG DOES IT TAKE TO COMPLETE AN ONLINE SPORTS MANAGEMENT DEGREE PROGRAM?
Most online Bachelor's programs in this field are at least 120 credits. Full time students could earn this degree in about four years.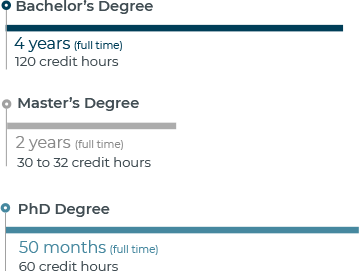 SPORTS MANAGEMENT DEGREE PROGRAM EXAMPLES
| | | | |
| --- | --- | --- | --- |
| School | # of Credits Required | Start Dates | Minimum Months to Complete |
| Liberty U | 38 | Multiple | 18 |
| Northcentral U | 30 | 52 (weekly) | 15 |
| U of Western States | 53 (quarter credits) | 2 (April & October) | 15 |
THE AVERAGE COST OF AN ONLINE SPORTS MANAGEMENT DEGREE PROGRAM
Median in state public tuition for Sport & Fitness Management programs was $6,888 per year, per the most recent data. Out of state private tuition was $28,447 per year.
Some programs charge by the credit. Compare cost per credit for these schools that offer online sports management programs.
| | | | |
| --- | --- | --- | --- |
| School | # of Credits Required | Cost Per Credit | Total Tuition Cost |
| Lasell U | 36 | $600 | $21,600 |
| U of Louisville | 123 | $497 | $61,131 |
| Ashford U | 120 | $485 | $58,200 |
TOP SCHOOLS FOR ONLINE SPORTS MANAGEMENT DEGREE PROGRAMS
As of 2017, there were 600 schools offering Sport & Fitness Management programs. From those schools, 15,146 degrees were awarded to students. Most of these were Bachelor's degrees.
| | | |
| --- | --- | --- |
| School | 2017 Degrees awarded | 2019/20 Tuition (out of state unless *) |
| California University of Pennsylvania | 584 | $15,726 |
| Concordia University Irvine | 528 | $36,740* |
| Texas A & M University College Station | 227 | $38,602 |
| Liberty University | 200 | $22,747* |
| Southern New Hampshire University | 196 | $31,136* |
| University of Massachusetts Amherst | 189 | $35,710 |
| Florida State University | 188 | $18,786 |
| Ohio State University Main Campus | 181 | $32,061 |
| SUNY Cortland | 169 | $18,716 |
| Ohio University Main Campus | 168 | $22,406 |
Estimated for full time, beginning undergrad students
CHOOSING AN ACCREDITED ONLINE SPORTS MANAGEMENT DEGREE PROGRAM
Finding an accredited online sports management degree program can help you make sure your education meets industry standards.
Many agencies accredit programs in this field. A big one is the Commission on Sport Management Accreditation (COSMA). COSMA accredits bachelor's, master's, and PhD programs in sport management. They look at factors like:
Curriculum
Program faculty
Program links to business and the sports industry
How well programs prep you for your goals in the field
Agencies that accredit business programs may also accredit sports management programs. For example, the International Accreditation Council for Business Education (IACBE) accredits business programs in different disciplines – including sports and recreation management.
WHAT CAN I DO WITH A SPORTS MANAGEMENT DEGREE?
As of 2017, there were 653,948 Sport & Fitness Management grads in the work force. One year growth for grads in this field was 12.1%. Plus, sports occupations are projected to grow 5% by 2028. That's faster than average for all occupations.
Wondering if you fit into this field? More men (70%) held this degree than women. The average age of a degree holder was 35.6 years old.
TOP SALARIES BY STATE FOR SPORTS MANAGEMENT DEGREE HOLDERS
The below salary info is for Agents and Business Managers of Artists, Performers, and Athletes. The stats will differ for other career paths.
| | | |
| --- | --- | --- |
| State | Employment | Annual Mean Wage |
| Connecticut | (8) | $133,770 |
| New York | 3,460 | $100,560 |
| California | 5,530 | $98,200 |
| Michigan | 220 | $95,990 |
| Kansas | 40 | $89,730 |
SPORTS MANAGEMENT CAREER PATHS AND POTENTIAL SALARIES
SPORTS MANAGER
Agents and sports managers for athletes represent sports pros in their business dealings. For instance, they could handle contract negotiation on behalf of their clients.
According to 2020 BLS data:
Median Salary: $98,070 per year
Job Growth Through 2029: 7% to 10% (As fast as average)
Typical Entry level Education: Bachelor's degree
SPORTS MARKETER
Sports marketers identify the demand for products and services. That includes those related to sports. They also develop strategies to help promote brands.
According to 2020 BLS data:
Median Salary: $135,900 per year
Job Growth Through 2029: 6% (Faster than average)
Typical Entry level Education: Bachelor's degree
EVENT PLANNER
Event planners coordinate and arrange the details for events. These could include sports events. They may handle things from pricing and purchasing to inspecting the venue.
According to 2020 BLS data:
Median Salary: $50,600 per year
Job Growth Through 2029: 8% (Faster than average)
Typical Entry level Education: Bachelor's degree