Online Sustainability Degree Programs
Get matched to an Online Sustainability Degree Program for FREE!
WHAT IS AN ONLINE SUSTAINABILITY DEGREE?
An online sustainability degree is the mark of a multi discipline study focused on local, regional, and global environment issues. In this degree program, you focus not just on the science of the environment, but also on social science, the humanities, business and math. Through course work and research, you will learn how to identify and analyze the challenges of the environment. They also learn how to propose and enact solutions.
In some cases, students use their education in the field to develop management or leadership skills. They might apply them in public, private, or not for profit agencies. In other cases, you can develop the knowledge and skill sets of economic analysts or engineers and apply what you learn to issues across many contexts. It simply depends on the goal of the degree program.
No matter the program, students in these programs study the intersections of many systems and how they influence everyday life on our planet. They use what they learn to improve life across the globe.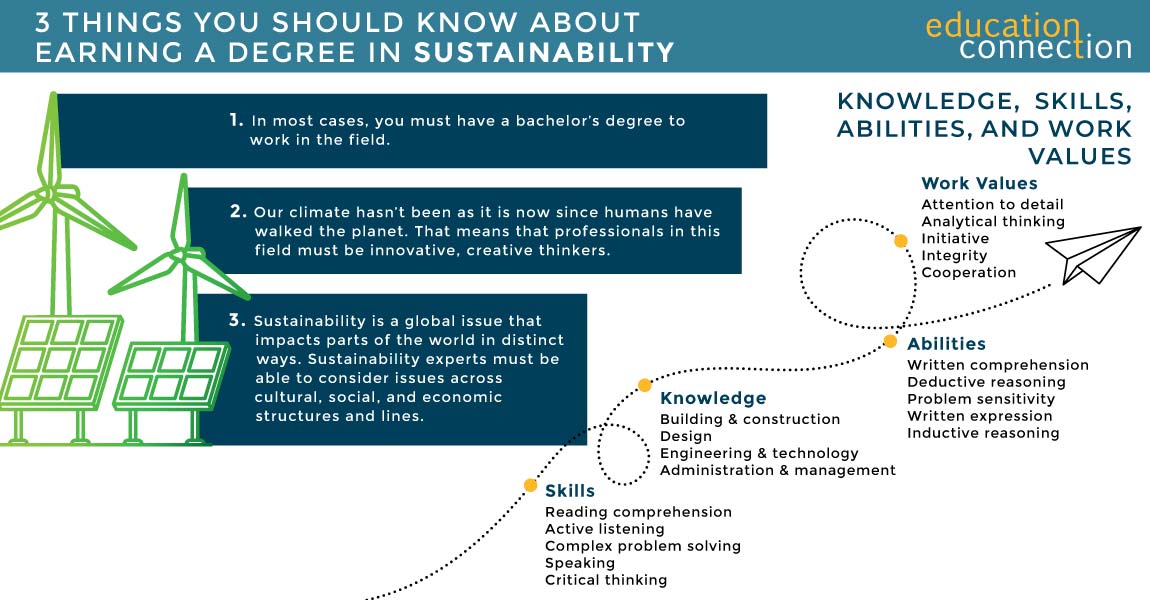 TYPES OF ONLINE SUSTAINABILITY DEGREE PROGRAMS
Bachelor's of Arts in Environmental Science
You will study complex local and global cultural, social, and environmental issues.
Course Examples:
Energy systems
Conservation biology
Ecology & evolution
Master of Science in Nonprofit Administration
Gain real world skills, knowledge, and tools for work as a leader at a not for profit. Use a minor in environmental studies to focus on how to impact not for profits in those areas.
Course Examples:
Admin law & not for profit agencies
Development of philanthropy
Not for profit resource development
Doctor of Management – Environment and Social Sustainability
Learn how to guide policy and action in a way that cares for profits, people, and the planet.
Course Examples:
Management theory
Action research
Social sustainability
SUSTAINABILITY DEGREE PROGRAMS
To pursue or enhance your career in this field, earn a bachelor's, master's, or PhD degree in the subject or a closely related one. Each type of degree has distinct requirements and together they offer a beginner's, intermediate, and advanced study of the focus.
ASSOCIATE'S DEGREE
If you're at the beginning stage of your degree and you're not ready to pursue a bachelor's degree, consider earning an associate's degree. You can earn an associate's degree in just two years. One of those years will be devoted to gen ed courses and the other to courses that cover the basics of this field.
You may have to have a bachelor's degree to secure employment in the field or in a field like environmental science. Thus, this degree should be used as a stepping stone for you to earn a bachelor's degree.
BACHELOR'S DEGREE
These four year programs are the place to start if you have yet to earn a degree. They include two years of gen ed courses and two years of courses in your major. Your major might be in environmental science or you might major in something like business  with a minor in sustainability or environmental science. Examples of bachelor's degrees you might go for could be:
BA or BS in Sustainability
BA or BS in Environmental Science
BS in Engineering
In these and other programs, your gen ed courses will cover subjects such as writing, math, psych, biology, and art. These kinds of courses help you with your writing, and speaking skills. They also help you gain a breadth of knowledge across many studies. Courses for your major in this field or a closely related one will cover subjects such as:
Sustainability and society
Policy and governance
Sustainable food and farms
Energy tech
Sustainability systems
Ecosystems
Once you've earned a bachelor's degree, you become eligible to pursue a master's degree.
DOCTORATE DEGREE
If you want to earn a terminal degree in this field, you can go for a PhD degree. Doing so can help you to learn how to conduct research in the field and present it in papers, books, and the classroom. To earn this advanced degree, you might learn:
Uncertainty and decision making in the field
Int'l development
Ecosystems, food systems
Applied robustness analysis
Research methods
In addition to taking classes, PhD students might be part of workshops and seminars to apply what they learn in practice. Teaching and research fellowships might be included in PhD level curricula or offered after graduation.
Some types of PhD degrees you might go for are:
PhD in Sustainability
PhD in Environmental Studies
DBA w/ a focus in Sustainability Management
Earning a PhD degree can take four to six years. You will devote some of your years to course work, some to workshops, and much to research. To graduate, you'll have to present your research and prove that you are in expert in the subject and field.
1
Take advantage of some of the nation's most affordable tuition rates, while earning a degree from a private, nonprofit, NEASC accredited university
Qualified students with 2.5 GPA and up may receive up to $20K in grants & scholarships
Multiple term start dates throughout the year. 24/7 online classroom access.
Popular Programs
Business Administration, Psychology, Information Technology, Human Services…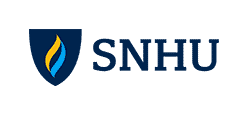 2
Ranked #8 by U.S.News & World Report for Best Online Bachelor's Programs
Apply up to 90 transfer credits for bachelor's students, and 9 transfer credits for master's degree students.
CSU Global graduates experience a return on investment of 4:1, which means they receive $4 in salary and benefits for every $1 they invest in their education.
Available Programs
Business, Computer Science, Criminal Justice, IT, Psychology…

3
Award-winning programs created to help you succeed.
A quality education doesn't have to be expensive. Earn an accredited degree for less.
Programs start monthly – Apply free this week!

Sponsored Schools
WHAT DO ONLINE SUSTAINABILITY DEGREE COURSES LOOK LIKE?
Some courses include:
Intro to Sustainability:&nbspTake a look at the forces and issues in this broad field. You could learn how sustainability plays a role in society, law, public health, and more.
The Oil Industry:&nbspTake a deep dive into the business of petroleum. This course may explore the history, cultural ties, and key issues in the oil industry.
Integrative Biology:&nbspIn this course, you could study the building blocks of life. Plus, you may learn how humans can protect fragile plants, animals, and environments.
The Sustainable City:&nbspCan cities exist in harmony with the earth? This course may look at the changes that need to be made to ensure urban spaces are sustainable.
Natural Resource Management:&nbspThis course may look at laws, policies, and practices for how to manage natural resources. You could learn what's at stake and how to stay sustainable.
HOW LONG DOES IT TAKE TO EARN A SUSTAINABILITY
DEGREE?
If you go to school full time, it can take four years to earn a bachelor's degree, two years to earn a master's degree, and six years to earn a PhD. Most of those who earned a degree in this field in 2017 did so at the bachelor's degree level. The next largest percentage of students who earned online degrees in this field that year earned a master's degree.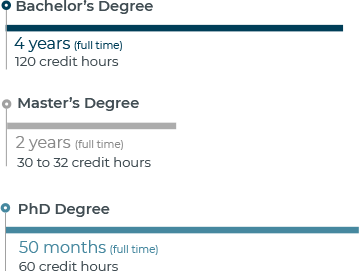 SUSTAINABILITY PROGRAM EXAMPLES
| School | Degree level | # of Credits Required | Start Dates | Minimum Months to Complete |
| --- | --- | --- | --- | --- |
| Louisiana State U in Shreveport | Master's | 33-39 | Summer, Fall and Spring | 24 months including breaks |
| Ashford U | Bachelor's | 120 | Multiple throughout the year (courses start every 5 weeks, though start dates may be less frequent) | 48 months including breaks |
| Purdue U Global | Bachelor's | 180 | Multiple throughout the year (courses start every 10 weeks, though start dates may be less frequent) | 48 months including breaks |
HOW MUCH DOES IT COST TO GET A SUSTAINABILITY DEGREE?
In 2021, students paid a median in state public tuition of $8,324 to earn a degree in this field of study. That same year, they paid a median out of state private tuition of $39,352. These totals make up for all types of degrees earned in this field (bachelor's, master's, PhD, and associate's degrees). To get a better sense of what you might pay to earn a master's or bachelor's degree in this field, look at this:
| School | Degree Level | # of Credits Required | Cost Per Credit | Total Tuition Cost |
| --- | --- | --- | --- | --- |
| Louisiana State U in Shreveport | Master's | 33-39 | $307 | $11,973 |
| Ashford U | Bachelor's | 120 | $485 | $58,200 |
| Purdue U Global | Bachelor's | 180 | $371 | $66,780 |
TOP SCHOOLS FOR SUSTAINABILITY DEGREE PROGRAMS
As per DataUSA, there were many schools that offer online sustainability degrees or programs. From those schools, there were 1,363 degrees awarded to students in 2017. Most of these degrees were bachelor's degrees.
| School | 2021 Degrees Awarded | 2022/23 Tuition (Out of State unless *) |
| --- | --- | --- |
| Columbia University in the City of New York | 151 | $66,139* |
| Presidio Graduate School | 68 | $32,880* |
| University of Florida | 84 | $28,659 |
| University of South Florida | 74 | $17,324 |
WHY CHOOSE A SUSTAINABILITY DEGREE FROM AN ACCREDITED UNIVERSITY?
Regional accreditation is a rigorous process through which accrediting agencies assess how well schools align with their stated outcomes. The process is done by an independent agency sanctioned by the U.S. DOE. When schools meet or pass the standards set by this process, they become accredited. Schools must continue to go through this process in order to keep this.
Regional accreditation is key because it helps make sure that you're getting an education that meets high qualities of the standard. Some employers require students to have a degree from an accredited school, and many licensing agencies only certify or license those with a degree from an accredited school. Also, to transfer credits into another program or to pursue a more advanced degree, you may have to prove that your existing credits and degree come from an accredited school.
In some cases, programs—and schools—are required to be accredited. Many business, medical, science, social science, as well as other programs seek special accreditation. This helps ensure that you receive the quality education you need to work in a certain field. It also helps you to meet the qualifications required by licensing agencies.
There are no special accreditation for a sustainability program. However, to earn professional certificates in sustainability, you often must have a degree from an accredited school. Also, pursuing employment and advanced education will likely be made easier by holding a degree from an accredited school.
WHAT KIND OF JOBS CAN YOU GET WITH A SUSTAINABILITY DEGREE?
In 2017, there were an estimated 893,759 people in the sustainability work force. The median average age of those people was 41.7 years. Of the people graduating with a bachelor's degree that year, the small majority (58.5%) were women. Jobs for environmental scientists and specialists could grow by 6% between 2022 and 2032. This is faster than average for all industries.
TOP SALARIES BY STATE FOR SUSTAINABILITY DEGREE HOLDERS
| State | Employment | Annual Mean Wage |
| --- | --- | --- |
| District of Columbia | 1,640 | $118,430 |
| Massachusetts | 2,010 | $104,010 |
| California | 11,850 | $101,190 |
| New Jersey | 3,260 | $98,650 |
| Colorado | 2,490 | $91,210 |
SUSTAINABILITY CAREER PATHS AND POTENTIAL SALARIES
Climate Change Analyst
Climate change analysts research and analyze policy related to climate change. They also make climate related suggestions to legislators or agencies. Topics would include renewable energy, energy efficiency or climate change.
According to 2022 O*NET data:
Median Salary: $76,480 per year
Job Growth Through 2032: 5% or 8% (Much faster than average)
Typical Entry level Education: This job is in job zone 5, which means there is extensive prep needed, most occupations will require grad school. 79% reported holding a masters.
Compliance Manager
Compliance managers plan, direct, or coordinate activities of a company to ensure compliance with ethical or regulatory standards.
According to 2022 O*NET data:
Median Salary: $128,620 per year
Job Growth Through 2032: 2% to 4% (Average)
Typical Entry level Education: This role is in job zone 4, much prep is needed. Most will require a bachelors degree. 66% of respondents report having a bachelors degree.
Green Marketer
Green marketers are a new subset of marketing. As the title suggests, they mainly focus on green products. This includes being able to analyze current sales trends to forecast future conditions.
According to 2022 BLS data:
Median Salary: $133,460
Job Growth Through 2032: -1% or lower (Decline)
Typical Entry level Education: N/A