Online Web Development Degree Programs
Get matched to an Online Web Development Degree Program FREE!
WHAT IS AN ONLINE WEB DEVELOPMENT DEGREE?
If you pursue a typical online web development degree program, you would cover the design and creation of websites. As part of the program, you will study the different tools and methods used to create sites.
Some of your courses would cover how to develop the look, feel, and kind of content on the site. In other courses, you  could learn more about a site's technical aspects. One major aspect to familiarize yourself with is how it performs in search. Below, you can find examples of different web development degrees: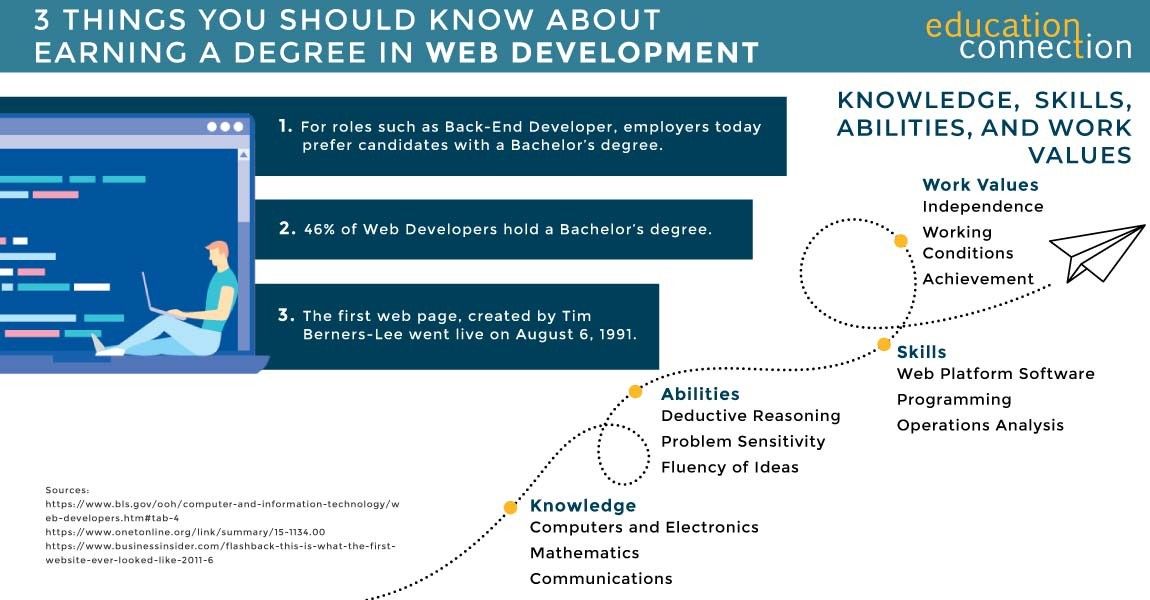 TYPES OF ONLINE WEB DEVELOPMENT DEGREE PROGRAMS
Associate of Applied Science in Web Development
In this program, you will expand your creative skills and technical ability. You will cover a wide range of web design tactics. The tactics you cover will range from user experience to design for mobile websites. You may also learn HTML, CSS and web scripting languages.
Course Examples:
Search Engines, Optimization and Analytics
User Experience Design
Character Modeling
Bachelor of Science in Web Development (BSIT)
This program may provide you with a solid grounding in key areas of IT, like cloud computing. By focusing on web development, you will also touch on design principles. As such, you could cover multimedia and software such as Dreamweaver.
Course Examples:
Web user interface design
Digital Imaging
Intro to E business
Master of Science in Information Technology  Web Design
In this program, you will blend IT, software engineering, and computer science. As it is a technical program, you can expect to cover all stages of web development. For example, you could pursue the gathering of data and design. You could also cover testing. You may learn how data can be implemented to improve site functionality and popularity.
Course Examples:
Website Construction
Website Optimization
Advanced information Technology
WEB DEVELOPMENT DEGREE ONLINE PROGRAMS
If you choose a program on the computing side, you will often kick off your studies with a class in basic programming languages. Here, you will also address the inner workings of websites. So, you will study algorithms and databases. You will also look at networks and operating systems.
System Administration
Computer Security
Spreadsheet Applications
Some of your web design courses could highlight things like layout. Classes of this nature may help you understand how to work graphics, audio and video into a website. You could also explore E commerce tools. This is yet another area where you will need to be skilled in computer languages.
Web User Interface Design
Computer Illustration
Digital Imaging
1
Take advantage of some of the nation's most affordable tuition rates, while earning a degree from a private, nonprofit, NEASC accredited university
Qualified students with 2.5 GPA and up may receive up to $20K in grants & scholarships
Multiple term start dates throughout the year. 24/7 online classroom access.
Popular Programs
Business Administration, Psychology, Information Technology, Human Services…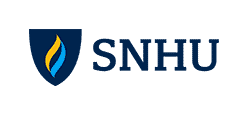 2
Ranked #8 by U.S.News & World Report for Best Online Bachelor's Programs
Apply up to 90 transfer credits for bachelor's students, and 9 transfer credits for master's degree students.
CSU Global graduates experience a return on investment of 4:1, which means they receive $4 in salary and benefits for every $1 they invest in their education.
Available Programs
Business, Computer Science, Criminal Justice, IT, Psychology…

3
Award-winning programs created to help you succeed.
A quality education doesn't have to be expensive. Earn an accredited degree for less.
Programs start monthly – Apply free this week!

Sponsored Schools
WHAT DO WEB DEVELOPMENT DEGREE COURSES LOOK LIKE?
As you can see, there are different kinds of web development degree programs available. This means your classes will depend as much on your program's level (B.S., M.S., M.B.A, Ph.D.), as it will on your program's focus.
Some common courses include:
Designing for Web Standards:&nbspAimed at teaching students how to use CSS and other standards to enhance web pages easily and effectively.
Programming for Web Applications:&nbspExpand upon prior knowledge by learning more advanced concepts of scripting languages such as JavaScript.
Advanced Multimedia:&nbspThis class may cover both traditional art and multimedia design. Topics may address 3D modeling, animation, motion graphics and digital effects.
Advanced Database Structures:&nbspThis course is focused on designing databases to create web applications that are frequently used within the industry.
HOW LONG DOES IT TAKE YOU TO EARN A WEB DEVELOPMENT DEGREE?
If you are a full time student, you might earn a web development degree in four years or eight semesters. If you transfer credits from an associate's degree, it may speed up the process for you. You can also stretch out your studies with a part time commitment.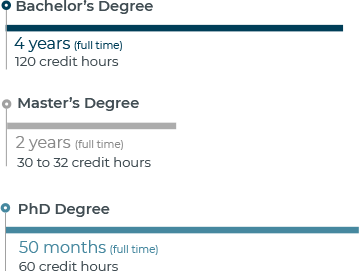 WEB DEVELOPMENT DEGREE PROGRAM EXAMPLES
| | | | |
| --- | --- | --- | --- |
| School | # of Credits Required | Start Dates | Minimum Months to Complete |
| Rasmussen College | 181 | Multiple | 39.5 |
| Colorado Technical University | 180 | Multiple | 18.5 |
| Ashford University | 120 | Multiple | 52 |
THE AVERAGE COST OF AN ONLINE WEB DEVELOPMENT DEGREE PROGRAM
The cost you will pay for a web development degree varies. One reason this is, ties into whether you earn your degree in state or out of state. You will find that recent data shows, the average tuition for an in state college is $4,344. For out of state colleges, your cost will average $32,800.
You may find that many online schools charge by the credit. Below, you can compare the cost per credit for these schools that offer web development programs.
| | | | |
| --- | --- | --- | --- |
| School | # of Credits Required | Cost Per Credit | Total Tuition Cost |
| Ashford University | 120 | $485 | $58,200 |
| Colorado Technical University | 180 | $325 | $58,500 |
| Rasmussen College | 181 | $310 | $56,110 |
TOP SCHOOLS FOR ONLINE WEB DEVELOPMENT DEGREE PROGRAMS
According to DataUSA, you can see there were over 629 schools that offer web page, digital and multimedia degree programs. From those schools, you will find there were 5,300 digital and multimedia degree programs awarded to students. The majority (88%) of these programs, you can see, were B.S. degrees.
| | | |
| --- | --- | --- |
| School | 2021 Degrees awarded | 2022/23 Tuition (out of state unless *) |
| The New School | 230 | $54,347* |
| Academy of Art University | 142 | $26,728* |
| University of Phoenix Arizona | 180 | $9,552* |
| DeVry University Illinois | 136 | $17,488* |
| Portland Community College | 72 | $9,670 |
| New York University | 121 | $58,168* |
| Utah Valley University | 10 | $$17,830 |
Estimated for full time, beginning undergrad students
CHOOSING A WEB DEVELOPMENT DEGREE ONLINE ACCREDITED PROGRAM
You will not find a specific agency in charge of accrediting web development degrees. Yet, regional accreditation is still one of the criteria you could use when choosing an online college. If you do this, it ensures that the program and coursework meet national standards. You also need regional accreditation to be eligible for federal aid.
According to the Bureau of Labor Statistics, you will see that some web developers start their career with an Associate's degree. If you earn an associates degree from a regionally accredited college, it may make it easier to transfer credits. This is important if you plan to pursue a B.S. degree.
Did you know that, while each school must apply for accreditation, the status is often only valid for about 7 years? As such, you may wish to verify the standing of an institution. If you would like to do this, you can consult the U.S. Department of Education's Office of Post secondary Education (OPE) database.
WEB DEVELOPMENT CAREER GROWTH
You can see that, according to DataUSA, the work force is predicted to grow by 6.23%. Currently, you will find 2.19 million people working in these fields. And of these workers, you can see most are male with an average age of 40.7 years of age.
TOP SALARIES BY STATE FOR WEB DEVELOPER DEGREE HOLDERS
| | | |
| --- | --- | --- |
| State | Employment | Annual Mean Wage |
| Washington | 5,890 | $135,490 |
| Delaware | 160 | $109,720 |
| District of Columbia | 810 | $109,350 |
| California | 8,950 | $104,370 |
| Maryland | 2,070 | $104,130 |
POSSIBLE WEB DEVELOPMENT CAREERS
Once you have a web development degree, you may pursue a wide range of potential careers.
WEB DEVELOPERS
As a web developer, you are the technical and creative mind who designs and crafts websites. You are in charge of how the site looks, as well as how it performs. You can have a beautiful website with great content. However, you also need to attract traffic.
Because your list of duties is long, many times as a web developer, you will choose a niche. You could prefer to work on the back end (technical), front end (layout) or as a webmaster.
According to 2022 BLS data:
Median Salary: $80,730 per year
Job Growth Through 2032: 16% (Much faster than average)
Typical Entry Level Education: Associate's or B.S. degree.
COMPUTER AND INFORMATION SYSTEMS MANAGERS
Also called an IT manager, in this role, you would manage a company's tech projects. As such, you would plan, organize, and direct computer related activities in an organization. This can include determining IT goals, and how to apply computer systems to meet them.
According to 2022 BLS data:
Median Salary: $164,070 per year
Job Growth Through 2032: 15% (Much faster than average)
Typical Entry Level Education: Associate's or B.S degree.
COMPUTER PROGRAMMERS
As a computer programmer, you are the tech savvy mind who writes and tests code. This is the key that allows computer applications to run. Often, you design, change, or create code, forms and script. You will also write computer programs to store, locate and find specific types of data.
According to 2022 BLS data:
Median Salary: $97,800 per year
Job Growth Through 2032: -11% (Decline)
Typical Entry Level Education: B.S. degree.