Online Computer Information Systems Degree
Get matched to an Online Computer Information Systems Degree Program for FREE!
WHAT IS AN ONLINE COMPUTER INFORMATION SYSTEMS (CIS) DEGREE PROGRAM?
An online CIS degree could prepare you for a career in IT. It is a growing field. You could learn how companies use computing systems. The program teaches how to design, use and secure computer systems. You could also learn new programming languages. Or how to stop hackers. You may also learn how to program and how to manage data.
CIS is important in business. So, many programs cover critical subjects. For instance, communications. And project management. Leadership, too. You could learn to use tech to solve problems for companies.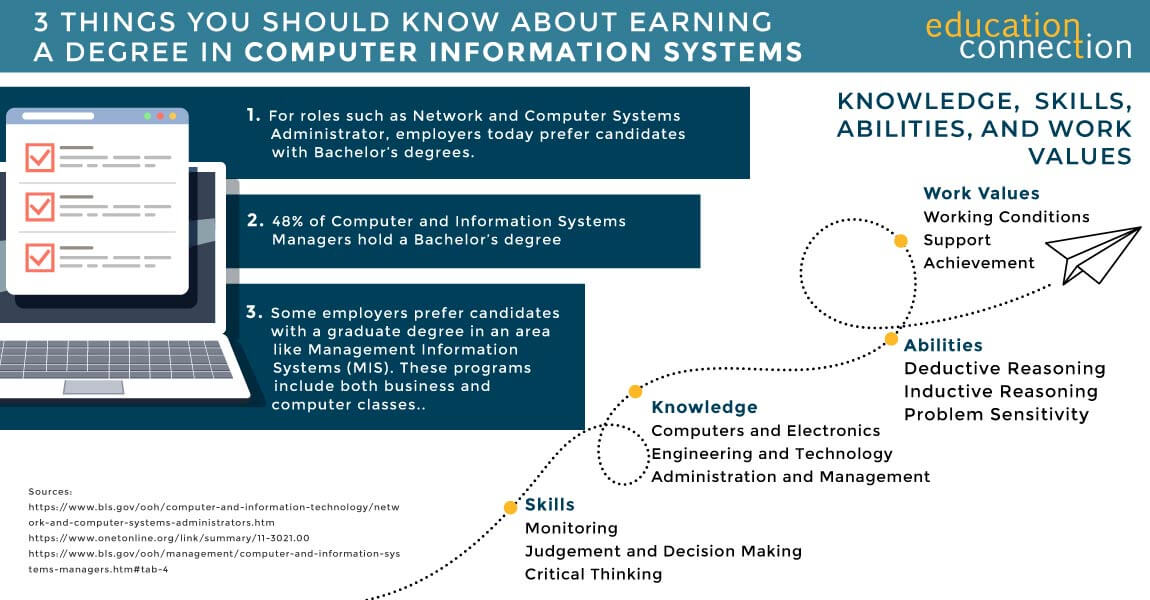 Types of Online Computer Information Systems Degrees
Associate's Degree in Computer Info Tech

BS in Management Info Systems and Business Analytics

Master of Science in Tech and Innovation Management – Info Systems

This program aims to teach a set of computer skills relevant to today's IT field. This includes beginner computer programming, database development and administration. It may also include software and application design, and internet development.
This program covers information systems as they apply to business management. Plus, you may study how to use analytics to optimize business goals in different industries.
This program covers technology information management. You should study how to use tech to manage and maintain information. And, learn the theory and practice of IT leadership.
Course Examples:

Basic Programming
Database Development
Software Development Concepts

Course Examples:

Basic Programming
IS Analysis & Design
Data Mining

Course Examples:

Data bases & Business Intelligence
Principles of Cyber Security
Data Warehousing & Decision Support
CIS DEGREE LEVELS
For an Associate's degree, you will be introduced to CIS. You may learn how networks function. And, how to keep computer systems secure. You may also learn coding. And, programming languages like SQL, Java, Visual Basic, and C++. You may learn to build websites and databases, too.
A Bachelor's degree program dives deeper into the field. It includes an overview of network design. And systems analysis. Also, programming. Plus, you could learn about emerging trends and practices. (Think Big Data and the Internet.) Business operations depend on CIS. So, you could take courses such as management and finance. Plus, this program may let you choose a concentration. Some examples are Info Systems Sec, Cyber sec and Web Development.
A Master's program could take your knowledge to a new level. It may enhance your career. For instance, you could learn management or leadership skills. Or learn to use business tech in a strategic way. In this role, companies may want you to have a Master's degree. This program includes business and computer courses. It may also offer a focus that fit your goals. Examples include Security, Data Analytics, and Managing IT Projects.
1
Take advantage of some of the nation's most affordable tuition rates, while earning a degree from a private, nonprofit, NEASC accredited university
Qualified students with 2.5 GPA and up may receive up to $20K in grants & scholarships
Multiple term start dates throughout the year. 24/7 online classroom access.
Popular Programs
Business Administration, Psychology, Information Technology, Human Services…

2
Ranked #8 by U.S.News & World Report for Best Online Bachelor's Programs
Apply up to 90 transfer credits for bachelor's students, and 9 transfer credits for master's degree students.
CSU Global graduates experience a return on investment of 4:1, which means they receive $4 in salary and benefits for every $1 they invest in their education.
Available Programs
Business, Computer Science, Criminal Justice, IT, Psychology…

3
Experience a Purdue Global undergraduate program for an introductory 3-week period. There's no financial obligation beyond the application fee
Apply eligible work experience and prior college credits toward up to 75% of your undergraduate degree.
More than 175 programs at associate's, bachelor's, master's and doctoral levels.
Programs Include
Business, Cyber Security, Psychology, IT, Nursing, Criminal Justice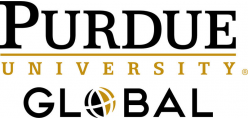 Sponsored Schools
Online Computer Information Systems Degree Courses
Your classes will depend on your program's level (Bachelor's, Master's, MBA, PhD) and your program's focus. Look at several courses below. They explain some of the complex terms. See which courses appeal to your goals and interests.
Networking Fundamentals:&nbspThis course may introduce basic principles of networking. You may learn hardware and software terms. And, other facets of a network.
Software Testing:&nbspThis course may cover the basics of software testing. It may cover advanced topics, too. Like configuration management and test estimates.
Programming in Java:&nbspYou may learn the foundations of computer science. Examples include basic algorithms for simple automation programs. And, advanced systems that help run cities. This course could help you learn coding.
System Administration & Security:&nbspYou may learn how leaders manage an organization's systems. Subjects may cover virtualization management. Also, compTIA Linux+, compTIAA+ and more.
Principles of Cyber Security:&nbspYou may learn to detect threats. And, learn how security experts respond to threats. Also, explore how legal and human factors influence security strategies.
Data Mining:&nbspYou may see how pattern analysis is used to mine data. Other concepts could include clustering data and using search spams and data streams.
HOW LONG DOES IT TAKE TO COMPLETE AN ONLINE CIS DEGREE PROGRAM?
That depends on your program level, format, number of transfer credits and course load. Use the guide below. But also do some research.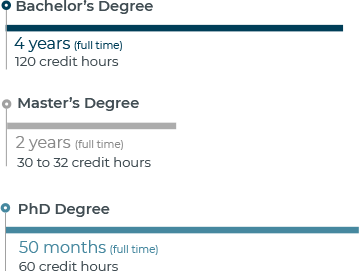 EXAMPLES OF HOW LONG IT MIGHT TAKE TO EARN AN ONLINE CIS DEGREE
Students with transfer credits would need less time to earn a degree.
| School | Degree Level | Time to Complete |
| --- | --- | --- |
| WGU | BS in Info Tech | 71% of grads finish within 30 months |
| SNHU | BS in Management Info Systems (MIS) | 120 credits. Four years |
| Grantham | BS in Info Systems | 120 Credits. As few as 38 months. |
HOW MUCH DOES AN ONLINE COMPUTER INFORMATION SYSTEM DEGREE COST?
According to DataUSA, CIS students paid an average in state public tuition of $6,826 in 2017. The average out of state private tuition was $28,890.
Some programs charge by the credit. Compare the cost per credit at these schools.
| School | Degree Level | # of Credits Required | Cost Per Credit | Total Tuition Cost |
| --- | --- | --- | --- | --- |
| Purdue U Global | Associate's | 90 | $371 | $33,390 |
| Ashford | Bachelor's | 120 | $485 | $58,200 |
| Colorado Technical U | Bachelor's | 186 | $325 | $60,450 |
TOP SCHOOLS FOR COMPUTER INFORMATION SYSTEM DEGREES
According to DataUSA, 11,906 degrees were awarded in 2017. Most went to students in New York, Tempe, AZ, and Chicago. Most were Bachelor's degrees.
| School | 2017 Degrees Awarded | 2019/20 Tuition (out of state unless *) |
| --- | --- | --- |
| U of Maryland University College | 1339 | $36,891 |
| Western Governors U | 830 | $6,670* |
| U of Phoenix Arizona | 566 | $9,552* |
| American Public U System | 352 | $7,324* |
| ECPI U | 336 | $16,639* |
| Pennsylvania State U Main Campus | 232 | $35,514 |
| Anne Arundel Community College | 231 | $13,160* |
| Edmonds Community College | 189 | $9,369 |
| Capella U | 183 | $14,540 |
| Clover Park Technical College | 158 | $5,740* |
ACCREDITED CIS PROGRAMS
Accreditation proves that your program meets industry standards. This may be required to meet your career goals.
ABET certifies STEM programs. That includes Bachelor's degree programs. ABET looks for these factors:
Worldwide recognition of quality
Self assessment and consistent improvement
Learning outcomes
Graduates who meet learning requirements for their professions
ABET does not certify graduate CIS programs. But, you could focus on the credentials you need in your industry. For instance, CAHIIM may certify CIS programs in health care.
Finally, make sure your school is accredited. It is important. Why? It helps ensure the quality of your education. Also, accreditation is needed to get federal financial aid. (Financial aid may be available for those who qualify.)
GETTING A JOB WITH A CIS DEGREE
According to the BLS, CIS and IT jobs are projected to grow 12% by 2028.
So, what does the typical CIS grad look like? Most (81.2%) are male. And, the average age is 40.7 years old.
Top States for CIS Managers
This table shows states with the highest employment levels. For your career path, you may need a degree in computer or information science.
| STATE | EMPLOYMENT | ANNUAL MEAN WAGE |
| --- | --- | --- |
| CA | 63,640 | $180,250 |
| NY | 27,070 | $190,310 |
| TX | 22,350 | $154,650 |
| MA | 17,820 | $156,620 |
| IL | 17,770 | $143,900 |
CAREERS WITH A CIS DEGREE
There are many career paths you may choose. Computer networks are an asset that nearly every business needs. So, study careers for their specific duties. Then, look for a certain business where you would want to work.
CIS MANAGERS
They are often called IT managers. A manager sets nearly every IT goal for a company. Their job is to use computer tech to make a company better. As a result, they are successful if their efforts are achieved. They rely on advanced knowledge to perform their jobs.
Median Salary: $142,530 per year
Job growth through 2028: 11% (Much faster than avg)
Entry Level Edu: Bachelor's degree
NETWORK AND COMPUTER SYSTEMS ADMINISTRATORS
They play a large role in installing and supporting a company's network. They also collect data to measure network performance. These pros must analyze data as well. And, make sure a computer system meets business needs. They figure out what a company's system needs before making upgrades.
Median Salary: $82,050 per year
Job growth through 2028: 5% (As fast as avg)
Entry Level Edu: Bachelor's degree
COMPUTER NETWORK ARCHITECTS
They help build and design data communication networks for companies. Some networks hold large amounts of data for global companies. Yet, other networks are much smaller. As small as one area of an office building. These pros choose exactly what hardware is needed. They also make sure a company's data is secure.
Median Salary: $109,020 per year
Job growth through 2028: 5% (As fast as avg)
Entry Level Edu: Bachelor's degree