Health and Wellness Degree Online
Get matched to a Health and Wellness Degree Online Program for FREE!
WHAT IS AN ONLINE HEALTH & WELLNESS DEGREE PROGRAM?
A health and wellness online degree program studies ways to promote well being. This involves learning about the human body and how to prevent illness and manage stress. Most education programs cover both behavioral and physical health. These wellness courses deal with areas like diet, exercise and nutrition. In studying healthy lifestyle factors, you usually learn how to assess and motivate clients.
Apart from this, you may gain the skills to plan, put in place and assess health education. These things might empower you to advocate for and educate the people you serve. Grads may pursue a wide range of non clinical careers in the booming field of health care. Or, go on to study health sciences in a master's or first professional degree program.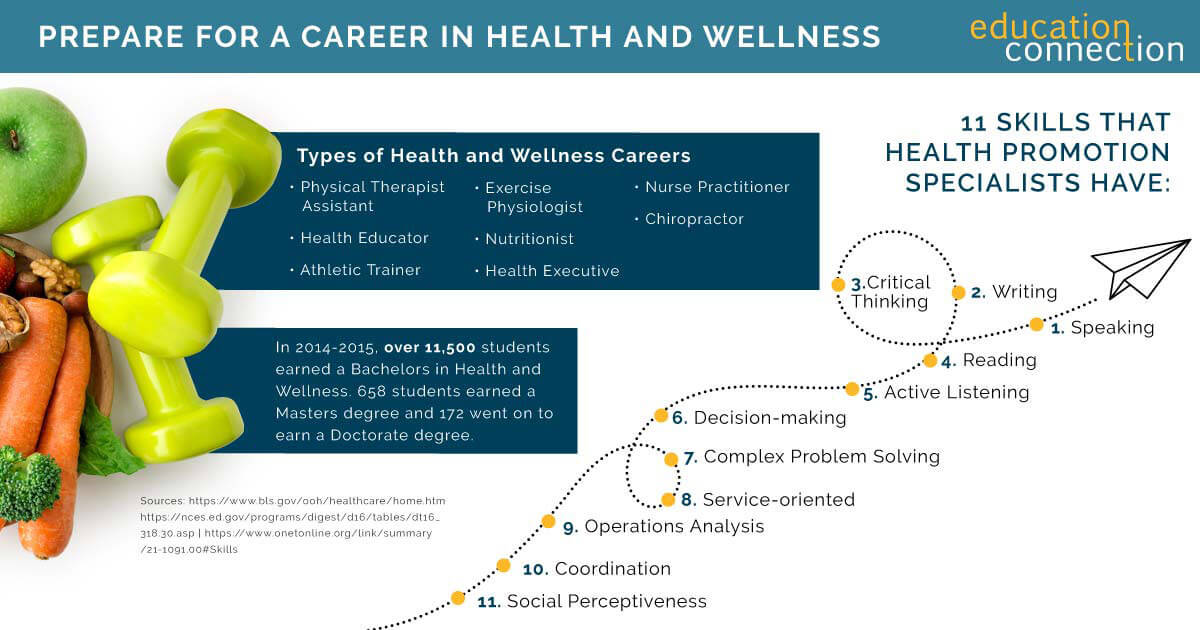 TYPES OF ONLINE HEALTH & WELLNESS DEGREE PROGRAMS
Bachelor of Arts
This online health and wellness degree program looks at the human body with regard to health and disease. Students learn about exercise science, nutrition, and ways to manage stress. They also take courses that look at health risks and chronic health issues. While learning these things other topics discuss ways to assess client lifestyle. Then, devise a wellness program for that person.
Course Examples:
Personal Fitness & Wellness
Health Psychology
Exercise and Physiology
Health & Wellness Bachelor's Degree Completion Program
This program aims to help students understand how to plan, put in place and assess health focused programs in diverse settings. To do this, they learn about aging, advocacy and disease prevention. Other courses instill an understanding of public health policies and practices.
Course Examples:
Healthcare Advocacy
Practices & Policies in Public Health
Behavioral Health
Master of Science
An MS may start out with a survey of all the factors that comprise mental wellness. It can then focus on methods that support clients with mental or emotional issues.
Course Examples:
Mental Health, Wellness and Health Care Integration
Ethics and Cultural Diversity in Mental Health and Wellness
Community Health
1
Take advantage of some of the nation's most affordable tuition rates, while earning a degree from a private, nonprofit, NEASC accredited university
Qualified students with 2.5 GPA and up may receive up to $20K in grants & scholarships
Multiple term start dates throughout the year. 24/7 online classroom access.
Popular Programs
Business Administration, Psychology, Information Technology, Human Services…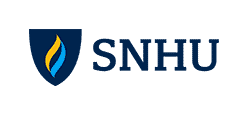 2
Ranked #8 by U.S.News & World Report for Best Online Bachelor's Programs
Apply up to 90 transfer credits for bachelor's students, and 9 transfer credits for master's degree students.
CSU Global graduates experience a return on investment of 4:1, which means they receive $4 in salary and benefits for every $1 they invest in their education.
Available Programs
Business, Computer Science, Criminal Justice, IT, Psychology…

3
Award-winning programs created to help you succeed.
A quality education doesn't have to be expensive. Earn an accredited degree for less.
Programs start monthly – Apply free this week!

Sponsored Schools
Course Work
Most courses teach students about ways to promote healthy living and eating on a one to one or group scale. What this means is knowing how to look at peoples' lifestyle factors with a critical eye. Then, using evidence to support it, crafting a tailor made wellness program.
To do this, many bachelor's programs offer a class in health psychology. In it, students may learn about the immune and other body systems. Also, how a person's mind and body respond to medical treatment, stress and health.
Along the way, you may take a class in counseling. This may cover basic methods of speaking with clients in a therapeutic setting. Also, ways to coach or motivate people to change behavior patterns that model healthier choices. To cap off your studies, you may also need to complete a capstone. Don't be surprised if you have to self reflect and assess your own lifestyle too. Other requirements include general education courses and electives. Each school offers unique course content though. So take a look at some examples below to get an idea of what a typical program might cover.
Some common courses include:
Stress Management:&nbspYou will be introduced to the causes and effects of stress from a personal and academic lens. You'll also learn the tools and methods to identify, prevent and manage things that cause stress.
Human Body, Health and Disease:&nbspA course in human health and disease is designed to allow you to gain knowledge of basic human biology, health and disease as well as the science behind these areas. This knowledge will allow you to make better decisions on personal, ethical and political issues that deal with health.
Wellness for Special Populations:&nbspThis is a topic that delves into health care services for special populations which include mental health, substance abuse and rehab. You will learn about the issues around the access, cost quality and financing factors that influence the present models of health services for special populations.
Complementary and Integrative Medicine:&nbspThis course is designed to provide health care students with an evidence based program in complementary and integrative health (CIH). You will learn the theoretical basis for applying CIH practices and integrate evidence based CIH therapies such as functional nutrition.
Diet and Nutrition:&nbspStudents will learn about properties, functions and important foods sources of nutrients. Also, you will be able to develop meal plans that take into account nutrient density, adequacy, balance and caloric control.
Exercise and Physiology:&nbspExercise physiology courses look at the acute response and chronic adaptations of the body to stress in exercise. Students will gain knowledge in the performance, assessment, and understanding of basic physiological assessments such as muscular fitness.
HOW LONG DOES IT TAKE TO EARN A HEALTH AND WELLNESS DEGREE ONLINE?
A full time student might need to complete 120 credit bachelor of science degree in 4 years. That's if you enter with a high school diploma. You'll need less time if you have transfer credits from a 2 year degree in health and wellness. If you are able to transfer these credits, it may shave about 2 years off time to finish.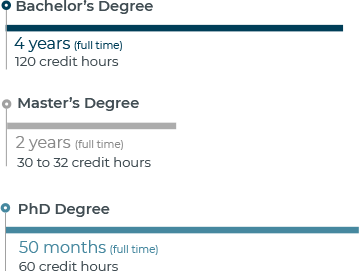 THE AVERAGE COST OF AN ONLINE HEALTH & WELLNESS DEGREE PROGRAM
The cost of earning a degree in this field varies. One factor that impacts tuition is where you live in relation to the college you want to go to. An average in state tuition is $7,014, while out of state tuition is $27,725.
TOP SCHOOLS FOR ONLINE HEALTH & WELLNESS DEGREE PROGRAMS
According to the data, there were 164 schools that offer health and wellness degrees or programs. From those schools there were 4,013 health and wellness degrees or programs awarded to students. Most of these programs were bachelor's degrees.
| | | |
| --- | --- | --- |
| School | 2017 Degrees awarded | 2019/20 Undergrad Tuition |
| Purdue University Global – Davenport Campus | 720 | N/A |
| Texas A & M University  College Station | 394 | N/A |
| University of Nevada-Reno | 273 | $23,086 |
| University of Houston | 168 | $21,749 |
| Slippery Rock University of Pennsylvania | 129 | $14,615 |
| Towson University | 127 | $24,334 |
| University of Rhode Island | 114 | $31,686 |
| American College of Healthcare Sciences | 111 | $11,280* |
| Bowling Green State University Main Campus | 102 | $19,305 |
| South University's online programs | 95 | $13,594* |
| Texas Woman's University | 77 | $18,055 |
| Washtenaw Community College | 68 | $5,688 |
| The University of Texas at San Antonio | 68 | $20,263 |
Top 25 Colleges that Offer Health and Wellness Degree Programs
You can find online Health and Wellness degree programs as well an on-campus programs at many schools. Some of these programs are more general. Others cover a specific area of the Health and Wellness field. Like Exercise Science, Nutrition, or Kinesiology. Below, we've listed the top 25 schools with Health and Wellness programs. We ranked the schools by the number of students who graduated with a degree or certificate in Health and Wellness for the 2018 / 2019 school year with 2018 data compiled by the NCES. We've also included related programs these schools offer.
CHOOSING A HEALTH & WELLNESS DEGREE ONLINE ACCREDITED PROGRAM
Many schools with regional accreditation offer health and wellness degree programs. To get to this status, a school needs to undergo a review by an outside agency. The review assesses the school against specific standards.
There are 6 regional agencies who assess schools in their geographic area. If one of these agencies accredits a school, it makes it possible to apply for federal aid.
Also, there are transfer policies in place between some of these schools. This means a lot if you have credits from an associates degree that you want to try and apply to a bachelors. Or, let's say you want to apply to grad school. You will have to furnish transcripts from one of these colleges with your application.
The status 'accredited' is not forever. After a period of time, the school needs to petition for renewal. To check whether a school is current, you can visit the Database of Accredited Postsecondary Institutions and Programs (DAPIP).
Within these colleges, some programs may also undergo a similar process. At the program level, accreditation speaks to the course content. Separate agencies set norms for what students should learn.
One accreditor of undergraduate programs in wellness and health promotion is the NWI. National Wellness Institute uses a wellness promotion model. This is to help steer course work so that grads leave with certain skills.
WHAT CAREERS CAN YOU GET WITH AN ONLINE HEALTH AND WELLNESS DEGREE?
The number of health grads in the United States work force has been growing at a rate of 4.06%, and now totals about 4.28 million. The average age of a person in the work force is 42.8 years and female employees are more likely to hold health degrees than men.
TOP SALARIES BY STATE FOR HEALTH AND WELLNESS DEGREE HOLDERS
The following information is for Exercise Physiologists. Salary and employment numbers will differ for other career paths.
| | | |
| --- | --- | --- |
| State | Employment | Annual Mean Wage |
| District of Columbia | 1,790 | $112,540 |
| California | 14,380 | $92,320 |
| Washington | 3,040 | $85,870 |
| Virginia | 3,270 | $85,660 |
| Colorado | 2,420 | $84,690 |
HEALTH & WELLNESS CAREER PATHS AND POTENTIAL SALARIES
HEALTH EDUCATORS
A health educator may go by the title 'community health worker'. This person manages programs that promote health. To do this, they first identify group needs. Then plan, put into place and assess programs that promote healthy life styles.
According to 2020 BLS Data:
Median Salary: $46,010
Job Growth Through 2029: 13% (Much faster than average)
Typical Entry level Education: Bachelor's degree
DIETITIANS AND NUTRITIONISTS
Dietitians and nutritionists are experts in the use of food and nutrition to promote health and manage disease. They advise people on what to eat in order to lead a healthy life style or achieve a specific health related goal.
According to 2020 BLS Data:
Median Salary: $61,270
Job Growth Through 2029: 8% (Much faster than average)
Typical Entry level Education: Bachelor's degree
EXERCISE PHYSIOLOGISTS
Exercise physiologists develop fitness programs that help patients recover from chronic diseases and improve cardiovascular function, body composition, and flexibility.
According to 2020 BLS Data:
Median Salary: $49,170
Job Growth Through 2029: 11% (Faster than average)
Typical Entry level Education: Bachelor's degree