Online Industrial Design Degree Programs
Get matched to an Online Industrial Design Degree Program for FREE!
WHY EARN AN ONLINE INDUSTRIAL DESIGN DEGREE?
From medical equipment and computers to cars and toys for children, the products and machines around us everyday have all been carefully planned and guided through manufacturing by industrial designers. They often have skills not only in production and design, but in business and customer service.
Industrial designers usually meet with their clients to sketch plans for the models of products, incorporating feedback to make the product closer to the look the business may want or need for their budget. Industrial designers usually collaborate with an engineer to produce their designs and identify any flaws in the design before it goes to market. Learning communication and teamwork skills is essential for designers since they coordinate between many departments.
Still need convincing? In 2017, those active in the industrial design work force hold degrees at a variety of academic levels: 74.5% have a Bachelor's, 20.3% have a Master's, 2.7% have a professional degree, and 2.48% have a doctoral degree.
What to learn a broader approach to design? Check out architecture degree programs here.
TYPES OF ONLINE INDUSTRIAL DESIGN DEGREE PROGRAMS
BFA in Industrial Design
This program covers the art, science, and business of the industrial design. Students also have the freedom to pursue their personal design visions within the program format.
Course Examples:
Computer Drafting
Model Making
Digital Imaging
MS in Industrial Design
This is a thesis based program. One of its goals is to ready students to shape sustainable products ad systems. Students may also tailor classes to their specific area of design interest.
Course Examples:
Prototypes
Product Design
Synthesis of Drawing
Doctor of Design
This program aims to help students develop high level expertise in applied design and innovation. As a result, students research to come up with original designs that make an impact.
Course Examples:
Design Practice Legacy
Innovation & Entrepreneurship
Supervised Research
INDUSTRIAL DESIGN DEGREE ONLINE PROGRAMS
While most designers use computers to make simulated prototypes, often relying on CAD software, others may sculpt or sketch their designs by hand so a fine arts background is often useful to the job. Because of this, students enrolled in an industrial degree online course often take courses in art to prepare for this element of the job.
Not all industrial designers work on the same kinds of projects and may vary in what their design skills are, such as being a versatile house ware and furniture designer or specializing as an interface designer for electronic devices. Many online design colleges build in course requirements so that their students can explore the differing approaches to the field, allowing students time to decide what track is most appealing to them and their interests. Some industrial design students may go on to earn even more specialized degrees by pursuing an online masters in design or earning certificates in niche design elements.
1
Take advantage of some of the nation's most affordable tuition rates, while earning a degree from a private, nonprofit, NEASC accredited university
Qualified students with 2.5 GPA and up may receive up to $20K in grants & scholarships
Multiple term start dates throughout the year. 24/7 online classroom access.
Popular Programs
Business Administration, Psychology, Information Technology, Human Services…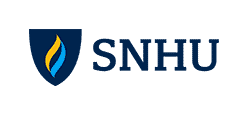 2
Ranked #8 by U.S.News & World Report for Best Online Bachelor's Programs
Apply up to 90 transfer credits for bachelor's students, and 9 transfer credits for master's degree students.
CSU Global graduates experience a return on investment of 4:1, which means they receive $4 in salary and benefits for every $1 they invest in their education.
Available Programs
Business, Computer Science, Criminal Justice, IT, Psychology…

3
Award-winning programs created to help you succeed.
A quality education doesn't have to be expensive. Earn an accredited degree for less.
Programs start monthly – Apply free this week!

Sponsored Schools
IN THE 'CLASSROOM' OF AN ONLINE DEGREE PROGRAM FOR DESIGN
Most degree programs in industrial or product design focus on developing skills in students understanding the design process, using research, technical drawing, concept design, incorporating industry feedback, testing designs, and collaborating with other designers. There are often opportunities in the program to build a personal design portfolio that students may show to future employers and to start to conceptualize the sorts of products and designs they'd like to develop outside of the academic setting.
Some programs require or offer opportunities for internships so students can get more field experience. While many of the areas of study overlap between schools and each school offers their own series of classes and expertise, you may take some of the following courses during a design degree program:
Some common courses include:
History of Industrial Design:&nbspLooking at work from the past may help you build on good ideas – and avoid the same mistakes. This course could cover major movements, designers, and achievements.
Design Principles:&nbspStudy the key concepts that go into a design – whether it's beautiful, solves a problem, or both! Methods covered may include drawing, model making, and more.
Metal:&nbspGain a new appreciation of this vital material. You could learn about properties of metal, plus tools and methods for working with it.
Design Studio:&nbspThis course may serve as a chance to apply the design skills you've learned, in person. You could plan design, and make something awesome!
Design for Impact:&nbspA course like this might look at how to solve problems in design and production. You could address local and global challenges, like sustainability.
Intro to Drawing:&nbspFrom sketching figures to designing products, you may need to learn how to draw your vision. This course could cover basic drawing concepts and methods.
Computer Aided Design:&nbspLearn how to use tech tools to draft, model, and more. In this course, you may study the process of designing with a computer – from prototyping to final edits.
Industrial Design:&nbspIn this course, you may learn how to design a product, or improve one that already exists. That includes understanding markets and consumers – and what they want in a product.
INDUSTRIAL DESIGNER CAREER PATHS AND POTENTIAL SALARIES
The engineering, artistic and design skills you learn while taking online industrial design courses may also prepare you for related professions that require the same particular set of skills. Research which options may be available using statistics compiled by the BLS.
INDUSTRIAL DESIGNERS
Industrial designers brainstorm, design, draft and construct items ranging from vehicles to home appliances and toys. They conduct research to find out what consumers want in a new product, hold meetings with clients to discuss desired requirements and design items that fit those criteria.
According to 2020 BLS Data:
Median Salary: $68,890 per year
Job Growth Through 2029: -4% (Decline)
Typical Entry level Education: Bachelor's Degree
ARCHITECTS
These professionals are the planners that draft documents, models and virtual programs of projects. They perform careful calculations related to the materials used, the load they can bear, the efficiency of the design and more.
According to 2020 BLS Data:
Median Salary: $80,750 per year
Job Growth Through 2029: 1% (Slower than average)
Typical Entry level Education: Bachelor's Degree
ART DIRECTORS
Art directors decide the theme and style used by magazines, TV programs, newspapers, product packaging and more. They determine the best way to convey visual elements and delegate responsibilities among a staff of creators. They also create specific time and budgeting outlines that fit client and company needs.
According to 2020 BLS Data:
Median Salary: $94,220 per year
Job Growth Through 2029: -2% (Decline)
Typical Entry level Education: Bachelor's Degree