Online Architecture Degrees
Get Matched to an Online Architecture Degree Program for FREE!
What is an Online Architecture degree program?
An online architecture degree program studies the full cycle of a design process. And includes creative, technical and professional topics. Some of these topics are to help you learn how to use CAD software. While others show you how to turn the drawing into a building. While there are online architecture degree at all levels, only bachelor's and higher count as professional degrees. And this is vital if you want to get an architect license to practice in the U.S.
Want to specialize in industrial design? Check out specific programs here.
Bachelor of Architecture (BArch)
This studio-centric program covers design and sustainable construction. Students also learn to use modern high-tech architecture software. As a first professional degree, it may prep students to pursue an architecture license.
Design Philosophy
Digital Visual Media
History of Architecture
---
National Architectural Accrediting Board (NAAB)
Master of Architecture (MArch)
In this program the aim is to you learn the ins and outs of the profession. This so you qualify for NCARB certification. Students explore design solutions, global traditions and programming.
Architectural Design
Theory of Architecture
Visualization
---
National Architectural Accrediting Board (NAAB)
Doctor of Architecture (DArch)
A research degree, this program may suit students who want to teach, consult or conduct research. Some classes help students gain process architectural skills. Others cover regional architecture issues specific to the Asia-Pacific areas.
Design Research Studio
Environmental Technology
Contemporary Design Theory
---
National Architectural Accrediting Board (NAAB)
Online Architecture degree Programs
When you pursue an online architecture degree, you usually study theory and design. So, you may go back in time to look at forms of both through the ages. After learning the foundational knowledge of architecture, most programs come full circle to study new technology. These classes help you take a hand sketch and turn it into a 3 D image.
Another part of the program may hone your grasp of construction. Things like what materials to use. Or what style and method will work with your plans. These classes nurture your creative side. So you may get new ideas. And learn to turn a vision into a built reality. In other classes, you may study liberal arts. Also, college math and physics. All to help you learn to be more precise.
To some individuals surprise, these are often art classes too. While basic, you may learn about colors. Plus, how to draw and model forms. While learning these subjects, you may also cultivate key skills. These relate to professional conduct and ethics. Courses in this area are useful to an architecture career. They can help you feel confident about working on teams. Plus may show you tips on how to manage workflow and problem solve.
Associate of Applied Science (AAS) in Architecture
An online associate in architecture degree program takes a broad view of architecture. From history and theory to design, graphics and cost analysis. Students also take general classes in areas like math and liberal arts. These aim to build team, communication and critical thinking skills.
You need a professional degree to practice as an architect. But some students use an AAS in architecture to launch a drafting career. Then, return to finish a bachelor's degree with experience and potential transfer credits.
Bachelor of Architecture (BArch)
A Bachelor of Architecture (BArch) is a first professional degree program. It is the least degree you need to become a licensed architect. Most programs start out by covering basics such as history and architectural theory. So, you are likely to look at many styles of architecture.
There are also classes that discuss materials and ways to use them. As such, you may also hone your artistic side. Moving through the program, students also learn computer-aided design and drafting (CADD). They often need to master complex math and physics too. These technical classes help students turn a concept into a plan.
In the final phase, students often choose a focal point for research. This is usually a time of learning to problem solve and work in teams. They may entail a capstone and/or internship experience.
Master of Architecture (MArch)
A Master of Architecture (MArch) is a first professional degree. So many are for students who have a bachelor's degree. But in another field. One aim of a MArch program is to train students in design. Another is to learn the finer points of the profession. As such, many programs start with core topics. Areas like Design, History Theory, Architectural Mediums, and Building Technologies.
From there, you may get into urban and ecological issues. So, you may learn how to adapt design to a setting. All while honing technical skills. To cap your studies, you may need to do a research project. As a result, you may sharpen your studio skills. And hone your use of a certain medium or method. Now, if you prefer research to design, you can study further. Some schools may offer either a PhD or Doctor of Architecture.
1
Take advantage of some of the nation's most affordable tuition rates, while earning a degree from a private, nonprofit, NEASC accredited university
Qualified students with 2.5 GPA and up may receive up to $20K in grants & scholarships
Multiple term start dates throughout the year. 24/7 online classroom access.
Popular Programs
Business Administration, Psychology, Information Technology, Human Services…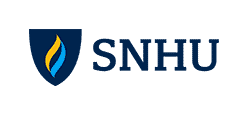 2
Ranked #8 by U.S.News & World Report for Best Online Bachelor's Programs
Apply up to 90 transfer credits for bachelor's students, and 9 transfer credits for master's degree students.
CSU Global graduates experience a return on investment of 4:1, which means they receive $4 in salary and benefits for every $1 they invest in their education.
Available Programs
Business, Computer Science, Criminal Justice, IT, Psychology…

3
Award-winning programs created to help you succeed.
A quality education doesn't have to be expensive. Earn an accredited degree for less.
Programs start monthly – Apply free this week!

Sponsored Schools
4 Common Architecture Classes
As you may be able to tell, studying architecture links form and function. While no two programs are the same, there are a few common themes. So we put together four examples that let you peek inside a usual course plan.
Architectural Design:&nbspThis type of class covers the principles used to make places for people. It often touches on design, procedures and space-making concepts in general. Design studio projects and exercises may help students hone technical skills.
Graphics for Architects:&nbspIn most classes like this, you study drawing, sketching and model making. Students usually learn how to draw objects, figures and environments to scale. They may also learn to use computer software to generate precise plans.
Site Design and Mapping:&nbspCourses in mapping cover the finer points of site design. Students may learn how to abide by building codes and use sustainable practices. Other topics may touch on civil engineering, surveying, landscape, and urban design.
History of Architecture:&nbspHistory classes look at a period of time to study the architecture with a critical eye. It may begin by examining ancient to Gothic periods. Then move into modern developments to see who made an impact on the field and how they did so.
How Long Does It Take to earn a Degree in Architecture degree?
It may take 5 years full time to earn a BA degree online. But master's programs usually take from 2 to 3 years. The quicker programs often let you enter as an advanced standing student.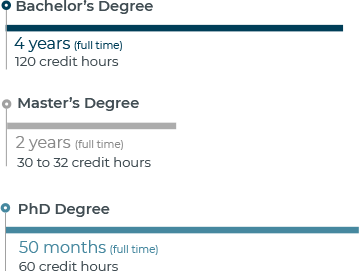 Architecture Degree Programs & Schools
| | | | | |
| --- | --- | --- | --- | --- |
| School | Degree Level | # of Credits Required | Start Dates | Minimum Months to Complete |
| University of Arizona | BArch | 172 | 6 | 60 |
| Pratt Institute | BArch | 170 | 3 | 60 |
| Academy of Art University | BArch | 162 | 3 | 60 |
The Cost of an Architecture degree program
The cost of earning an architecture degree online varies. On average, students pay $7,697 for in state public colleges. Or, an average of $45,375 for out of state private colleges.
| | | | | |
| --- | --- | --- | --- | --- |
| School | Degree Level | # of Credits Required | Cost Per Credit | Total Tuition Cost |
| University of Arizona | BArch | 172 | $550 | $94,600 |
| Pratt Institute | BArch | 170 | $1,670 | $51,754 + $1,670 per credit in excess of 18 credits |
| Academy of Art University | BArch | 162 | $963 | $156,006 |
Top Schools that offer Architecture degree programs
According to DataUSA, there were over 156 schools that offer architecture degrees or programs.  And, from those schools there were 4,854 architecture degrees or programs awarded to students. The majority of these programs were at the bachelor's degree level.
| | | |
| --- | --- | --- |
| School | 2021 degrees awarded | 2022/23 Tuition (Out of State unless *) |
| Wentworth Institute of Technology | 185 | $38,760* |
| University of Illinois at Urbana Champaign | 89 | $33,686 |
| University of California Berkeley | 129 | $44,467 |
| University of Oregon | 100 | $41,700 |
| Illinois Institute of Technology | 154 | $49,280* |
| Virginia Polytechnic Institute and State University | 68 | $34,838 |
| University of Cincinnati Main Campus | 99 | $28,540 |
| California Polytechnic State University San Luis Obispo | 102 | $28,229 |
| New Jersey Institute of Technology | 140 | $34,972 |
| University of Wisconsin Milwaukee | 87 | $21,485 |
Choosing an Accredited Architecture Degree Program
Accreditation is a review from an outside agency. In it, an agency looks at schools, student services  and faculty. In doing so, it is able to check their quality against standards.
There are other things to know about accredited schools. One is that only schools with regional approval take part in federal aid. So, if eligible you can get help to pay for college. Also, many such schools enable the flow of transfer credits too. So if you eligible, you can use past credits to lesson your course load. When choosing an online architecture degree program, one should also weigh program quality.
National Architectural Accrediting Board
The main accreditor of professional degree programs in architecture is the NAAB. Once approved, the program keeps its status for 2, 3 or 5 years. Then, if it chooses, it may re apply.
NAAB approval depends on a peer review. This review looks at how well the program preps you for next career steps.
So, it ensures you gain skills and learn key info. You will need both to pass a license exam.
As far as licenses go, architects in all states and DC must have one. And, in most states, to get this license, you must hold NAAB accredited professional degree.
Top Salaries by State for Architects
| | | |
| --- | --- | --- |
| State | Employment | Annual Mean Wage |
| District of Columbia | 1,770 | $116,990 |
| California | 17,370 | $112,210 |
| Nevada | 320 | $108,220 |
| New Jersey | 1,800 | $107,380 |
| Massachusetts | 4,100 | $106,540 |
What can you do with an Architecture degree?
About 371,605 people work in the field of architecture. And the number is rising by 1.89% each year. On average, most workers in this field are 44.1 years old. Also, most are male and have a bachelor's degree.
Architecture Career Paths and Potential Salaries
After earning an online architecture degree, there are many possible career paths to think about. We came up with a few options and possible salary data using recent info from the BLS.
ARCHITECTS
These pros plan and design indoor and outdoor spaces for people. From houses to office buildings, stores and more. Their job often starts with a client meeting. This sets goals, requirements and also budget. Then, they come up with a drawing in small scale. This will give the construction teams a plan of action. As things take shape, an architect may make a site visit. So, they often work in teams as well as on their own.
According to 2022 BLS data:
Median Salary: $82,840 per year
Job Growth Through 2032: 5% (Faster than average)
Common Entry level Education: Bachelor's degree
ARCHITECTURAL AND ENGINEERING MANAGERS
Architectural and engineering managers use their skills and know how to take charge. They are the ones who plan, direct and oversee activities. Part of what they do is to make a design plan in line with client goals. But they also need to know other things. Like how to hire and supervise staff. And how to set timelines and give each job to the right person.
According to 2022 BLS data:
Median Salary: $159,920 per year
Job Growth Through 2032: 4% (As fast as average)
Common Entry level Education: Bachelor's degree
CIVIL ENGINEERS
Civil engineers design and build anything that has to do with infrastructure. From roads and airports to tunnels and sewage systems. Many do more than conceive an idea. They often plan and supervise construction projects as well. To do this, one needs to understand risks, laws, costs, soil testing and building materials.
According to 2022 BLS data:
Median Salary: $89,940 per year
Job Growth Through 2032: 5% (Faster than average)
Common Entry level Education: Bachelor's degree