Online Marriage and Family Therapy Programs
Get matched to an Online Marriage and Family Therapy Program for FREE!
WHAT IS AN ONLINE MARRIAGE AND FAMILY THERAPY DEGREE?
An online marriage and family therapy (MFT) degree program primarily focuses on exploring family dynamics and the challenges faced within the family unit. Some courses delve into the functioning of marriages, families, and relationships, while others examine how family life can impact mental and emotional well-being.
Many online MFT programs aim to prepare students for licensure as marriage and family therapists. These professionals play a crucial role in their clients' lives by facilitating discussions about emotions and teaching coping skills. The ultimate goal of an MFT is to assist individuals in managing and overcoming challenges within themselves and their relationships. Operating from a group-based perspective, MFTs often work with couples, children, and parents.
In pursuit of their objectives, MFT counselors work to help clients navigate issues such as stress, addiction, and divorce. To accomplish this, marriage and family therapists need various skills, including patience and leadership abilities. Some MFTs may choose to specialize, focusing on areas such as working with military families, troubled teens, or LGBTQ couples. To embark on this career path, a master's degree and a license are necessary. Fortunately, this is an opportune moment to begin, as healthcare is gaining popularity, and the demand for marriage and family therapists is growing at an accelerated rate.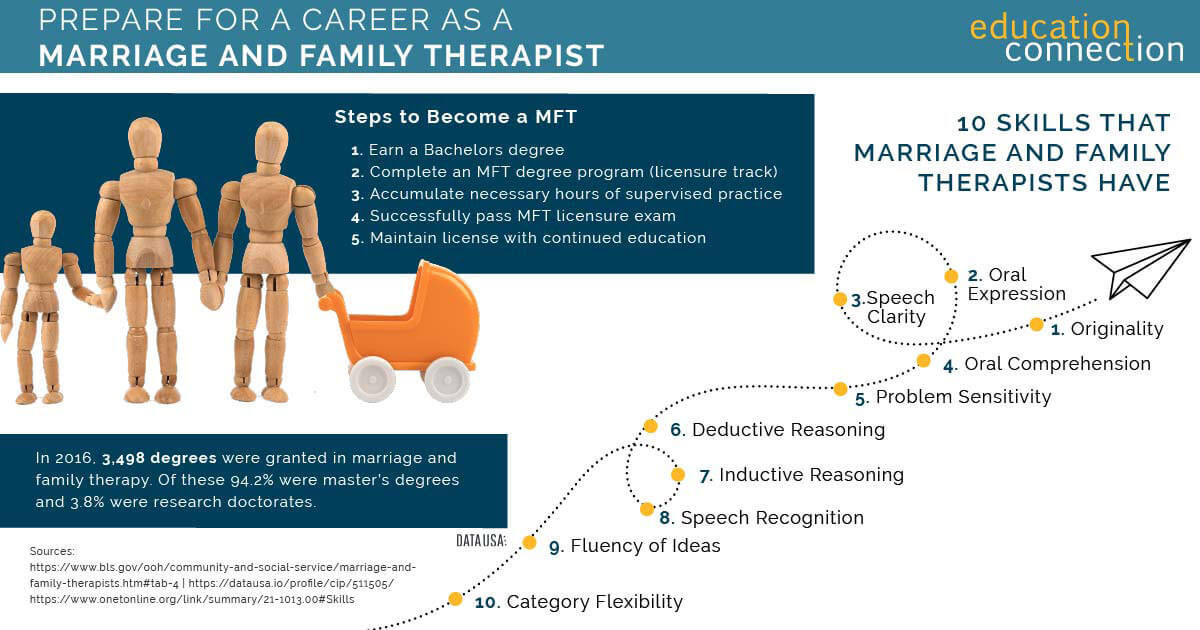 TYPES OF ONLINE MARRIAGE AND FAMILY THERAPY DEGREE PROGRAMS
Bachelor of Arts in Behavioral Psychology
Learn about individual, family, and community problems and their solutions. This degree focuses on the study of human behavior as well as how people interact with one another.
Course Examples:
Statistics and Research
General Psychology
Social Problems and the Workplace
Master of Arts in Marriage & Family Therapy – General Family Therapy
Work on development of skills for professional practice as a marriage and family therapist. It also fulfills the requirements that are needed to be able to pursue an MFT license.
Course Examples:
Family Systems Theory
Couples' Counseling
The Couple Life Cycle
Doctor of Philosophy in Marriage & Family Therapy – Medical Family Therapy
Understand how to help individuals, couples and families that are facing medical, emotional or other difficulties. A PhD in Marriage and Family Therapy deals with issues from medical family therapy to conflict resolution.
Course Examples:
DMFT internship
Systemic Leadership
The Business of Therapy
ONLINE MARRIAGE AND FAMILY THERAPY DEGREE PROGRAMS
To become a marriage and family therapist, obtaining a master's degree is crucial. Most MFT master's programs equip students with the necessary skills to address a variety of issues presented by diverse clients. These programs focus on providing guidance to clients so they can effectively deal with their problems. The core coursework in an MFT program typically revolves around family studies and MFT clinical practice, supplemented by at least one research course. An essential component of the program is the internship, also known as clinical experience, which requires students to dedicate approximately 15 hours per week.
Opting for an online MFT degree is an excellent way to kickstart a career in family or marital therapy. Online programs offer the flexibility for students to work at their own pace without sacrificing their current sources of income. Additionally, earning a master's degree in marriage and family therapy online is often more accessible than through a traditional degree program.
Some of the areas that an MFT degree program focuses on are:
Divorce
Trauma causing events
Child rearing
School issues
Family Violence
Drug, alcohol abuse, addictions
Couple conflicts
Other programs deal with family structure and issues that exist within one's mind. They also look at life cycle dynamics, influences that have an affect on many people in a family and healthy ways for a family to function. Learning these topics will teach students the necessary skills to help their clients identify and prevent problems and promote better outcomes. This can help to create family wellness.
Below are degree levels and some of the careers you can pursue with each of these degrees in MFT:
Bachelor's Degree
There are many ways to become an MFT and you can start the process at any stage. However, you must have a master's degree in order to have a career as an MFT counselor. Earning a bachelor's degree is usually the first step toward becoming an MFT counselor. But you most likely won't be able to take any of the courses you need for the MFT license exam until after you have earned your bachelor's degree. Most bachelor's degree programs require that students complete general courses and courses in science. By junior year, most students will have chosen their area of focus – in topics such as counseling, psychology or social work. Students can then begin to take elective courses.
A bachelor's degree in fields like psychology or counseling is designed to help prepare students to learn how to provide therapy to an individual or to a group of people. Students may also learn how to assess a mental health condition and find treatment options for their patients. Although, a bachelor's degree in these related fields can also act as good preparation for a student that wants to become an MFT, it is not enough to take the MFT licensing exam. The courses in these degree programs help students develop a basic idea on how to treat mental issues. They also touch on social problems and counseling techniques. All of these are taught so that a student has the skills and knowledge that they need to pursue their master's degree and perform clinical work.
Course topics include patient assessment, research methods and how to treat and solve problems. Many students must complete hands on training through an internship. A student that earns their bachelor's degree will not be able to become an MFT, but many can use their degree to become:
Social Worker
A social worker helps people solve and cope with problems in their daily lives. They perform many different tasks that help people who are struggling with come area of their life. A social worker can have a wide range of duties such as helping people in finding and applying for social services, protecting and helping children and assisting in the health care field.
Master's Degree
A master's degree will prepare students to diagnose and treat many mental health issues. Most of these issues come from things like anxiety, depression, and other areas that can cause stress. Master's degrees in MFT also prepare you to work as a licensed therapist. This includes being able to help couples and families deal with the issues they are facing in their lives and relationships.
At the master's level, MFT coursework often includes several key topics. These may go into areas such as psychopathology, which is the scientific study of mental disorders. But they also involve other topics like addiction and substance abuse. Other topics could deal with the laws and ethics that guide modern counseling. Students may review case studies to learn about different methods and techniques that are used to deal with patients.
However, master's programs in marriage and family therapy are longer than they used to be. Most students will do two years of full time coursework before earning their MFT. Students that graduate with an MFT specialization are competitive for positions similar to the ones listed below:
Mental Health Counselor
Mental health counselors help people who suffer from mental or emotional problems. This includes addiction and eating disorders. They also often work with other mental health issues such as anxiety and depression. Professionals in this field may provide both support and treatment. Like the MFT, a mental health counselor may need to get a license to be able to practice in all states.
However, master's programs in marriage and family therapy are longer than they used to be. Most students will do two years of full time coursework before earning their MFT. Students that graduate with a master's degree in MFT are viewed as more competitive for positions similar to the ones listed below:
Couple Therapist
Couple therapists study and use many of the current trends in their field to deal with the treatment of couples. This type of therapy deals with the challenges faced in a marriage or long term relationship. Therapists that work with these couples often explore the couple's life cycle and points of change or distress. Issues like divorce and domestic violence are also talked about. These kinds of therapists may also try to create a bond with the couples to foster positive change in the couples.
Medical Family Therapist
Medical family therapists looks at issues that individuals, couples, and families face during times of chronic illness. Many of these therapists will learn how to work with patients and how to work with their families who are having difficulty because of their illness. Some therapists may help their clients identify health complaints and diseases. Others discuss how social norms and cultural beliefs can impact the illness experience.
Military Family Therapist
A military family therapist focuses on the issues that affect members of the military and their families. Military counselors work with service men and women that have issues with anxiety, depression or stress. They also work with the family of those service members to deal with the stress that goes with being away from or dealing with the death of a loved one. Many are trained to work with service members and their families in areas such as secondary trauma, grief and loss, and substance abuse, just to name a few.
Child and Adolescent Therapist
A focus in child and adolescent therapy looks at children's mental and emotional behavioral difficulties. Courses in this field focus on learning about the phases a child goes through and how to best work with both children and their parents. Child and teen counselors provide their patients with the coping skills that are needed to achieve both emotional and mental health. Students studying child and adolescent therapy learn how to work with children and teenagers. They also learn how to help their clients deal with stress and conflict.
LGBTQ Couple and Family Therapist
Same sex couples face many of the same issues that most couples do. But, they deal with many unique issues that can create challenges as well. LGBTQ couple counselors specialize in working with clients in the LGBTQ community. The main focus of these counselors are to help same sex couples in their relationships.  An LBGTQ couple or family therapist helps their clients develop the skills to live a healthier life. In this type of field counselors will use the most current understandings in the field. They also usually take a family systems lens to LGTBQ couples and their families.
Doctoral Programs
Doctoral programs often combine coursework with research. This may help students better their skills in areas like problem solving. At the same time, they may develop skills in working with a focal group. Or the business knowledge to work in a private practice.
Another part of an online MFT program is hands on work. This usually means that students have to complete a set number of supervised internship hours. Many schools allow students to take most of their classes online (if not all). But internships and other clinical supervision activities are often completed in a student's community.
Students who work toward getting an MFT degree online may also choose to focus their studies on a specific area. For example, working with a certain type of population such as the LGTBQ community or military veterans. If not, one may want to gain skills to work with a defined issue like addiction.
We've listed a few examples below. It's important to choose a program that you feel aligns with your personal goals and concerns. Each area of focus comes with its own topics, research and training.
PhD and Doctor of Marriage and Family Therapist
PhD and Doctor of Marriage and Family Therapists (DMFT) work with clients that face challenges in one or more of their relationships. A PhD in family counseling can lead to many different careers in areas like counseling or working with individuals or groups to improve the quality of their life. DMFT programs may take between four to five years to complete. To go for your DMFT requires a dedication to the field more than other degrees in this field. These programs may entail about 69 credit hours.
1
Take advantage of some of the nation's most affordable tuition rates, while earning a degree from a private, nonprofit, NEASC accredited university
Qualified students with 2.5 GPA and up may receive up to $20K in grants & scholarships
Multiple term start dates throughout the year. 24/7 online classroom access.
Popular Programs
Business Administration, Psychology, Information Technology, Human Services…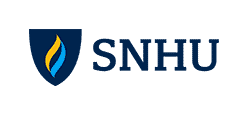 2
Ranked #8 by U.S.News & World Report for Best Online Bachelor's Programs
Apply up to 90 transfer credits for bachelor's students, and 9 transfer credits for master's degree students.
CSU Global graduates experience a return on investment of 4:1, which means they receive $4 in salary and benefits for every $1 they invest in their education.
Available Programs
Business, Computer Science, Criminal Justice, IT, Psychology…

3
Award-winning programs created to help you succeed.
A quality education doesn't have to be expensive. Earn an accredited degree for less.
Programs start monthly – Apply free this week!

Sponsored Schools
TYPES OF ONLINE MARRIAGE AND FAMILY THERAPY DEGREE COURSES
To become a licensed MFT, a master's degree in counseling or marriage and family therapy is needed. Marriage and family therapy courses focus on the ways marriages, families and relationships work. They also look at the ways in which these relationships can affect mental or emotional disorders.
These programs train students to look at mental and emotional issues and the impact that they can have on a family. Master's programs in MFT include courses that cover family systems, human development and group therapy. Other courses deal with topics like communication between couples and research methods.
Master's programs can take at least two years to complete and they usually require both coursework as well as clinical, or "hands on", experience.
IS AN MFT A PSYCHOLOGIST?
There are a lot of things that are the same in psychology and in marriage and family therapy. For instance, both of these types of professionals can treat clients that have many different types of problems. Psychology, however, has a more general focus while marriage and family therapy tends to be more of a specialty.
Some students looking for an MFT degree program might think a degree program in psychology is close enough. But this is not the same thing as getting an MFT degree. An MFT degree program can be very different from a psychology degree program. For example, even though both an MFT program and a clinical psychologist program can be very difficult, usually MFT is less so. And even though both have a similar course and focus on similar ideas, each has a very different path when it comes to getting your license.
A master's degree in psychology will not allow a student to sit for the MFT licensing exam. And while a clinical psychologists needs to have a doctorate degree in order to practice, an MFT will only need to have a master's degree to do so. Also, when it comes to doing internships, students that are going for an MFT degree are expected to do most of their clinical hours with couples or families.
Some common courses include:
Introduction to Professional Counseling:&nbspDevelop the skills and commitment needed to become a professional counselor.
General Psychology:&nbspLearn the major topics in psychology and how they apply to the way humans behave.
Theories of Personality:&nbspBecome aware of the general approaches that are used to understand people's personalities.
Life Span Human Development:&nbspExplore the main theories used to explain the changes people go through in their lifetimes.
Addictions and Substance Abuse Counseling:&nbspDeal with systems theory explanations of substance abuse and review approaches to group and family therapy.
Biological Foundations of Psychology:&nbspUnderstand the relationship between our biology and our behavior.
HOW LONG DOES IT TAKE TO BECOME A MARRIAGE AND FAMILY THERAPIST?
In all states, marriage and family therapists need to have a license. The steps you need to take in order to become an MFT include earning your bachelor's degree, completing your master's degree program and acquiring hands on training. You also need to pass the MFT exam and complete any continuing education courses that may be needed in order for you to keep your license.
A license requires a master's degree which can take about 2-3 years to complete. Students will also need from 2,000 to 4,000 hours of hands on training in order to earn a license which can be anywhere from 6 months to 2 years. Also called an internship or residency, these hands on hours are important in applying the skills you learn to real life. Once a person has their degree and after finishing their internship hours, they most likely have what is needed so that they can take the MFT licensing exam. The MFT exam is available at any authorized PSI testing center. Keep in mind that MFT licenses are different in each state so completing requirements in one state does not mean you have done so for another state.
An MFT license usually lasts for a period of 2 years. In order to maintain your license as an MFT, you must have your MFT license renewed. Before you can renew your license, though, you must have earned enough credits from taking classes that are meant to continue your education. These credits are also known as CEUs. An MFT can also earn CEUs for supervising or teaching.
Licensing information for marriage and family therapists can be found through the Association of Marriage and Family Therapy Regulatory Boards (AMFTRB).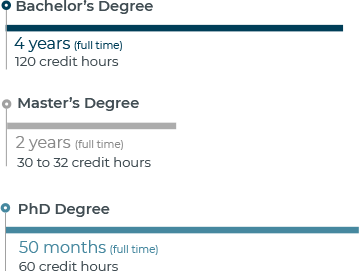 ONLINE MFT DEGREE PROGRAM EXAMPLES
Even though no two online MFT degree programs are the same, there are many master's level degrees that may take a full time student less than 3 years to complete. Many schools create programs that are meant to be completed in less than 3 years. See the chart below for some examples, then refer to individual schools for details.
| School | # of Credits Required | Start Dates | Minimum Months to Complete |
| --- | --- | --- | --- |
| Northcentral University | 45 | Every Monday | 33 |
| Grand Canyon University | 37 | Multiple start dates | 25 |
| Liberty University | 60 | Multiple start dates | 30 |
HOW MUCH WILL A MARRIAGE AND FAMILY THERAPIST DEGREE COST?
The cost of a degree will vary depending on the school you go to. On average, tuition costs for MFT majors are $6,977 for in state public colleges, and $32,600 for out of state private colleges. Prices may change between schools so make sure to check recent figures.
| School | # of Credits Required | Cost Per Credit | Total Tuition Cost |
| --- | --- | --- | --- |
| Northcentral University | 45 | $548 | $41,540 |
| Grand Canyon University | 74 quarter credits | $515 | $38,110 |
| Liberty University | 60 | $565 | $33,900 |
TOP COLLEGES THAT OFFER MARRIAGE AND FAMILY THERAPIST DEGREES
Last checked, there were 3,467 degrees in Marriage and Family Therapy were awarded to students. The majority of these programs were master's degrees. The table below shows some of the schools that awarded the most MFT degrees.
| School | 2021 Degrees Awarded | 2022/23 Graduate Tuition |
| --- | --- | --- |
| University of Phoenix California | 86 | $9,552 |
| Capella University | 347 | $14,328 |
| Brandman University | 144 | $12,000 |
| Northcentral University | 231 | $12,594 |
| Alliant International University San Diego | 104 | $13,680 |
| Palo Alto University | 118 | $23,096 |
| Pacific Oaks College | 65 | $11,692 |
CAREER OPPORTUNITIES FOR MFT DEGREE GRADUATES
There are 4.3 million people in the work force who have a career in the marriage and family therapy field. While the average age is 42.9, people joining the work force are getting younger. Most recent graduates are female.
TOP SALARIES BY STATE FOR MARRIAGE AND FAMILY THERAPIST PROFESSIONALS
States with the highest employment level of marriage and family therapist professionals are listed here. You can see salaries vary in each location.
| State | Employment | Annual Mean Wage |
| --- | --- | --- |
| Utah | 1,530 | $88,980 |
| New Jersey | 4,220 | $83,590 |
| Minnesota | 3,240 | $71,330 |
| California | 28,910 | $65,320 |
| Oklahoma | 1,170 | $52,570 |
CAREERS FOR MFTS
Below you'll find a guide to some of the more popular career paths that many MFT graduates pursue. We've also listed the minimum education that is needed to enter the field along with salary (2018) and job outlook through 2028.
LICENSED MARRIAGE AND FAMILY THERAPISTS (LMFTS)
Marriage and family therapists with licenses address various mental health issues, such as depression and anxiety. They assist individuals in acquiring coping mechanisms to manage and resolve their challenges. Frequently, therapists engage clients in discussions about their emotions and guide them in acquiring coping strategies. Their aim is to assist individuals in handling and surpassing personal problems as well as issues within their relationships.
According to 2022 BLS data:
Median Salary: $56,570 per year
Job growth through 2032:15% (Much faster than average)
Entry level education: Master's Degree
COUNSELING PSYCHOLOGISTS
Counseling psychologists aid individuals in taking charge of their emotions. They assist patients in addressing and comprehending various emotional and mental challenges, which can span concerns within the home, workplace, or community. Typically, psychologists require a doctoral degree and a state-issued license.
According to 2022 BLS data:
Median Salary: $85,330 per year
Job growth through 2032:6% (As fast as average)
Entry level education: Doctorate (PhD or PsyD) degree
MENTAL HEALTH COUNSELORS
Mental health counselors assist individuals dealing with mental or emotional issues, encompassing challenges like addiction and eating disorders. They frequently address various mental health concerns such as anxiety and depression. Professionals in this field may offer both support and treatment. Similar to marriage and family therapists (MFT), mental health counselors may be required to obtain a license to practice in all states.
According to 2022 BLS data:
Median Salary: $49,710  per year
Job growth through 2032: 18% (Much faster than average)
Entry level education: Bachelor's or Master's depending on job