How to Become a Medical Health Service Manager
Get matched to an Online Medical Health Service Manager Degree Program FREE!
What Do Medical Health Service Managers Do?
Medical health service managers keep health care 
practices running smoothly. They do so by planning and directing health and medical services. These pros could manage one clinical area or department. Or, they could manage a whole medical practice.
H
ealthcare administrator and healthcare executive are some other names for the role. Like other kinds of business leaders, these managers make sure key goals are met. These include efficiency, quality, and cost. Health services managers must also find and train staff. They make work schedules and budgets. And, they make sure the facility follows all laws that govern health care.
Many health service managers work in state, local, and private hospitals. They also work in physicians' offices, nursing homes, and 
out patient care centers. Currently, an aging population means there's a growing need for medical services. So, roles in this career are increasing much faster than average.
18% growth
is projected between 2018 and 2028.
A lot of these potential opportunities may be in
 group practice management. That's because many services offered in hospitals have moved to smaller practices. Changes in technology also call for new expertise. These factors should help drive growth and salary potential for health services managers.
Key Skills for Medical Health Service Managers
Higher education helps medical health service managers learn skills. They could study 
health administration, health management, or a related field. They also learn on the job. Most need to have experience working in health care, before becoming a manager. That could be an office job or a clinical role, like nursing.
Skills

Description

Operations Management
This skill is all about how businesses or health practices run. 
That includes everything from office processes to quality control. The goal is to keep health services running efficiently and with low costs. 
Leadership
Leadership involves guiding and inspiring people. Leaders may be at the helm of small teams or 
even large hospitals.
People Management
Managing people is key to a 
well run health practice. It involves staffing, making schedules, and giving directions. You'll also need to recruit and train employees. 
Medicine / Surgery
Medical and health services managers don't practice medicine. 
But, they still need some knowledge of the field. Knowing medical terms and concepts could help you plan and manage more effectively.
Electronic Medical Records (EMR)
EMR or EHR (Electronic Health Records) are used for patient health data. Medical and health services managers need to understand this technology. That includes organizing and managing records.
How Do I Become a Medical Health Service Manager?
Most 
medical and health services managers must earn at least a 
Bachelor's degree
. Many earn a Master's degree. And, you may need related work experience.
Not every health services manager studies the same thing. You could earn your degree in 
health administration, health management, or public health administration. Or, you could earn a degree in nursing or even business administration.
Some degree programs cover
 both management and health care, which is useful. You'll take business courses like accounting, HR, and health economics. And, you'll dive into the details of running a health care practice. That includes everything from medical terms to health information systems.
Finally, y
ou should gain knowledge in health care. Most health services managers work in an admin or clinical career, first. Nursing home admins may start out as registered nurses, for example. Some degree programs also offer ways to get in some practice time. Health admin Master's programs often build in as much as one year of experience. This could take place in a hospital or health care consulting firm.
What Degree Should I Earn to Become a Medical Health Service Manager?
A 
Bachelor's degree
is usually the least education required for medical health services managers. You may have your choice of a few majors, from health admin to nursing. No matter which degree you earn, you should to take courses related to business and health care.
Let's explore some common Bachelor's programs for medical health service managers:
Bachelor's in Health Care Administration
This program covers the business side of health care. That includes health care economics, finance, and leadership. You'll learn how health care facilities run. And, you'll explore areas like health care ethics, laws, and regulations.
 This program may take a strategic or big picture view. That said, it could offer specializations. These are a chance to learn more about one area of health care admin, like:
Health information management
Operations management
Patient safety and quality
Organizational leadership
And more
Bachelor's in Health Care Management
While similar to health care admin, a health care management program has some differences. Just how different depends on the program. 
But, you may focus more on day to day operations. You could zero in on health information management, communications, and HR. These and other areas impact how a health facility runs.
Bachelor's in Business Administration
Business is a popular and versatile major. It covers the basics of how companies run. Many of these concepts apply to health care. Some programs even offer a specialization in h
ealth services management. Expect to take courses like finance, accounting, and marketing. You'll also study management, HR, and other aspects of leading staff.
Some employers look for health services managers with Master's degrees. 
Currently, 
12%
of pros in this field hold a Master's. Like your undergrad degree, this could be in many different fields.
A Master's in Health Care Administration 
explores high level concepts about how health practices run. Think: medical supply chains and health information systems. You'll also learn strategies to help your health practice stay competitive. And, you'll learn the finer points of laws and regulations.
Some opt to earn an MBA with a health care focus. An 
MBA in Health Care Management covers the business of the health industry. You'll likely take core business courses, like economics, finance, and management science. Plus, you'll take courses that apply business ideas to health challenges. You could study areas like managed care, health services delivery, and the business of e-health.
1
Take advantage of some of the nation's most affordable tuition rates, while earning a degree from a private, nonprofit, NEASC accredited university
Qualified students with 2.5 GPA and up may receive up to $20K in grants & scholarships
Multiple term start dates throughout the year. 24/7 online classroom access.
Popular Programs
Business Administration, Psychology, Information Technology, Human Services…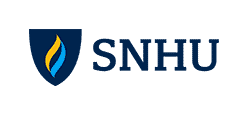 2
Ranked #8 by U.S.News & World Report for Best Online Bachelor's Programs
Apply up to 90 transfer credits for bachelor's students, and 9 transfer credits for master's degree students.
CSU Global graduates experience a return on investment of 4:1, which means they receive $4 in salary and benefits for every $1 they invest in their education.
Available Programs
Business, Computer Science, Criminal Justice, IT, Psychology…

3
Award-winning programs created to help you succeed.
A quality education doesn't have to be expensive. Earn an accredited degree for less.
Programs start monthly – Apply free this week!

Sponsored Schools
Professional Certifications for Medical Health Service Managers
Professional certifications could help you show your skills and knowledge in health service management. There's no single cert that's standard in the field. That could be because health service managers work in many areas. 
Doctor's office managers may need different skills than health information systems managers. Check out a few credentials that may fit your goals:
HIMSS Certifications
Certified Associate in Healthcare Information and Management Systems (CAHIMS). This cert helps prove your skills and enhance your career.
It may be ideal for pros at the beginning of their careers. But, those with more experience can pursue it. You need at least a high school diploma to be eligible. Then: 

Prepare for the exam.
 You'll need to know the basics of information management in health care.  
Apply and pay a fee.
 
Take and pass the exam. It's two hours long. You'll answer 115 multiple
 choice questions. 100 of those questions are scored. You'll need a score of 600 out of 800 to pass. 
There's a three year renewal period. To recertify, you'll need
 45 clock hours of continuing education. Or, retake and pass the exam.

Certified Professional in Healthcare Information and Management Systems (CPHIMS). This is intended for more experienced pros. 
As of Jan. 1, 2020, you'll need:

An eligible bachelor's degree and at least five years of relevant work experience. OR
 

An eligible graduate degree and three years of relevant experience. OR
 
At least ten years of relevant experience.
 
Other steps are the same as for CAHIMS, above. 
But, you'll be tested on more advanced topics.
Fellow of the American College of Healthcare Executives (FACHE) 
FACHE is a credential for experienced health care executives. You must have at least five years at the executive level. And, you must earn at least a Master's degree. Other criteria include at least 36 hours of continuing education in health care. You must have been a member of ACHE for at least three years. And, there's more
 to it. Check out all the rules before applying. If you're eligible, the next steps are: 
Submit your application and $250 fee. If you are approved, you get up to two years to pass the Board of Governors Exam.
 
Prepare to take the exam. It covers ten core knowledge areas. Some of these are finance, healthcare technology, and quality improvement.
 
Register for the exam. There's a $200 fee.
 
Take and pass the exam.
 
Certified Professional in Health Care Risk Management (CPHRM) 
CPHRM is offered by the 
American Hospital Association (AHA). It focuses on risk management in health care. So, you must have knowledge and work experience in that field. To be eligible, you must have:
At least a baccalaureate degree or higher from an accredited school. And, you'll need five years of relevant work experience. 
 
An associate's degree from an accredited school. You'll need at least seven years of
 experience. 
A high school diploma and nine years of experience.
You must also have risk management experience. You'll need at least 
3,000 hours. Or, 50% of your full time job duties in the last three years must relate to managing risk. Steps to become certified are: 
Prepare for the exam. You could take the 
CPHRM Exam Prep course. You'll need to know five content areas, such as patient safety and risk financing. 
Register for the exam.
Take and pass the exam. You have two hours to answer 110 multiple
 choice questions.
Recertify every 
three years. You can either retake the exam or complete 45 clock hours of continuing education.  
American Association of Healthcare Administrative Management (AAHAM)
AAHAM offers several certs for 
health care revenue cycle pros. These prove skills at different career levels – from technician to executive. Each calls for different amounts of education, to qualify. Plus, you'll need to take a proctored exam. Two paths that may be perfect for managers are:
Certified Revenue Cycle Professional (CRCP). This is for managers and supervisors. It deals with health care revenue management. That includes 
billing, credit, collections and more. Pursue the professional track if you work in a clinic or doctor's office. Take the institutional track if you work in a hospital or health system. 
Certified Revenue Cycle Executive (CRCE). This is for senior level execs and leaders. It tests advanced knowledge of revenue cycles. As with the CRCP, 
you can choose from professional or institutional tracks.  
Certified Medical Manager (CMM)
CMM certifies pros in 
health care medical practice management. It is an industry standard for physician office management. The cert calls for knowledge of nine domains. These include areas like health care finance and HR. Steps to certify are: 
Qualify. You must have at least two years in healthcare or patient care support. And, you must have 
12 college credits related to health admin and management. If you have more work experience, you may need fewer credits.
Apply and schedule your exam. The exam fee is $770 for nonmembers. PAHCOM members get 50% off.
Take and pass the exam. You have three hours to answer 
200 multiple choice questions.
Professional Organizations
Professional groups for health services managers may offer great benefits. You could pursue certification and continuing ed. And, you could network with others in your field. Learn more about 
some common professional orgs: 
Working as a Medical Health Service Manager
The state that employs the most medical health service managers is 
California
, with 34,510 roles. The average annual salary in this state is $125,770. That's much higher than the median salary for this career path: $99,730 per year.
States that employ the most health services managers tend to have top health care facilities. These include hospitals and health care systems, like 
UCLA Health
. California's top hospital, UCLA serves patients all over the LA region. (It's the official hospital of the Lakers!) UCLA hires health services admins and managers across many departments.
Like UCLA, 
Massachusetts General Hospital
 is a top teaching hospital. It is affiliated with Harvard University. And, it's one of the most renowned health care facilities in the U.S. Mass General and many other large hospitals often hire health services managers.
Some employers focus on 
one area of medicine. Take the 
Memorial Sloan Kettering Cancer Center
. This is the oldest, largest private cancer center in the world. 
Wills Eye Hospital
is another example. This is the first hospital in the U.S. devoted to treating eyes. Both may hire managers in everything from finance to quality control.
And, some health care facilities focus on certain populations. 
Children's Hospital of Philadelphia
, or CHOP, is the first kids' hospital in the U.S. 
The Woman's Hospital of Texas
takes care of women and infants. Both may hire health administrators and managers.
Not everyone with health management knowledge works in a health 
care center. Some work for health care consulting firms. One possible employer is 
McKinsey & Company
. They consult in many industries. That includes health care systems and services. This and other consulting firms may hire health management pros to bring solutions to clients. 
TOP SALARIES BY STATE FOR MEDICAL HEALTH AD SERVICE MANAGER DEGREE HOLDERS
The following information is for Medical Health and Service Managers. Salary and employment numbers will differ for other criminal justice career paths.
State
Employment
Annual Mean Wage
District of Columbia
 
1,790
$156,870
 
New York
 
25,430
$171,620
 
Massachusetts
 
20,300
$152,450
Delaware
 
11,270
$150,840
 
New Jersey
16,490
$153,300
 
Types of Careers Like Medical Health Service Management
M
edical health services managers share job duties in common with other types of managers. Check out similar career paths, like: