Online Game Design Degree Programs
Get matched to an Online Game Design Degree Program for FREE!
What is an Online Game Design Degree Program?
In an Online Game design degree program, you will learn the multimedia artistic skills you need to create games. You could work with both traditional and digital art. Along with the creative side of game design, you will study the technical side. You will cover everything from 3D modeling to computer science courses, such as programming.
Did you know that a lot goes into designing your favorite video games? In an online game design program, you will touch upon many topics. For example, you could delve into the math behind games. You could learn how to put a story together. You could even study the potential of virtual and augmented reality. Are you passionate about games? Do you hope to play a role in creating them? Well, then this program may be ideal for you!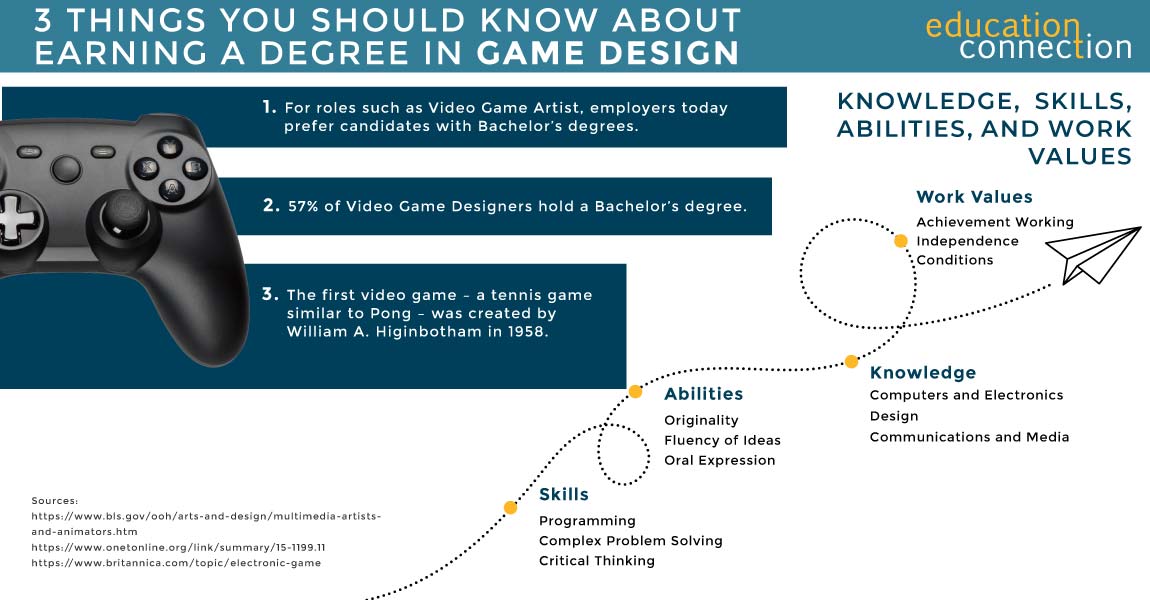 TYPES OF ONLINE GAME DESIGN DEGREE PROGRAMS
A.F.A. in Game Design
In this program, you will learn the groundwork for understanding the craft of game creation. So, your courses will cover everything from design to programming. An important part of your program will be hands on experience. You will be applying what you have learned to create working digital games.
Course Examples:
Agile Development
Game Programming
Storytelling Studies
B.S. in Game Design and Development
This program will teach you how to create 2D and 3D games and simulations. SO, your courses will cover everything from designing compelling environments to programming levels. You will bring your artistry and technology together to learn how games are designed and built.
Course Examples:
Concept Development
Intro to Game Engines
Environment Creation for Games
M.S. in Game Design
In this program, you will build on your previous knowledge and experience to help you narrow your area of expertise. So, you will choose a track: user experience research, production, or design. Your courses could cover everything from quality assurance to working effectively in teams. Taking a multidisciplinary approach will help you prepare for diverse industry challenges.
Course Examples:
Game Usability and Testing
Prototyping and Content Creation
Game Design
Game Design Degree Online Programs
In an online game design program, you will cover the skill areas used to create video games. You will find that programs can vary by degree level. They will get more complex as you progress. Your curriculum may vary depending on what you choose to focus on. For instance, your program in game art may center on a game's visuals. Whereas, a game development program may concentrate on technical skills.
Undergraduate Game Design Programs
You will find the majority of video game designers will earn a Bachelor's degree. That said, you may be able to earn an Associate's degree in game design, too.
At the undergraduate level, your game design program will focus on how games work and how they're built. You'll take a ground up approach to the mechanics of games, and the components that go into them. You will cover everything from music and sound effects, to lighting and texture. You'll learn how to create and "rig" characters. And, you will make them move realistically. You  will also discover how to set the scene by designing realistic or fantasy environments.
The underpinnings of creative game design include math and technical skills. So, you can expect to study programming, including languages like Java and C++. You will also delve into 3D modeling, animation, and other skill areas you need to bring storylines and characters to life.
While you may think you understand how games are played, there's more to it than what meets the eye. You'll take a closer look at pacing, conflict resolution, player communication, and everything else needed to make games fun.
Some programs cover all or most of the above. Others focus on a subset in the field. You can look for concentrations like Game Design, Game Art, Game Development, and others.
Undergraduate game design programs include:
Associate of Fine Arts (A.F.A.) in Game Design
Bachelor of Science (B.S.) in Game Design and Development
B.S. in Information Technology Gaming Design
Bachelor of Fine Arts (B.F.A.) in Game Design
Graduate Game Design Programs
In a graduate game design program, you will take a deeper dive into both theory and practice. Most programs, you will find, are at the Master's level. They may include both advanced technical coursework, and a more detailed study of how games impact individuals and society.
Earning a Master of Fine Arts (M.F.A.) in Game Design is a potential next step. These programs often take an interdisciplinary approach. That means, you could study everything from UX design to the psychology of gameplay. The goal is to have a clearer understanding of games on every level, from the emotional to the economic. From there, you could refine your own vision as a game designer.
Possible graduate game design programs include:
M.A. in Game Design
M.S. in Game Design
M.S. in Computer Science Game Development
1
Take advantage of some of the nation's most affordable tuition rates, while earning a degree from a private, nonprofit, NEASC accredited university
Qualified students with 2.5 GPA and up may receive up to $20K in grants & scholarships
Multiple term start dates throughout the year. 24/7 online classroom access.
Popular Programs
Business Administration, Psychology, Information Technology, Human Services…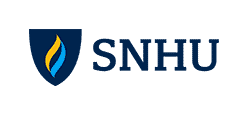 2
Ranked #8 by U.S.News & World Report for Best Online Bachelor's Programs
Apply up to 90 transfer credits for bachelor's students, and 9 transfer credits for master's degree students.
CSU Global graduates experience a return on investment of 4:1, which means they receive $4 in salary and benefits for every $1 they invest in their education.
Available Programs
Business, Computer Science, Criminal Justice, IT, Psychology…

3
Award-winning programs created to help you succeed.
A quality education doesn't have to be expensive. Earn an accredited degree for less.
Programs start monthly – Apply free this week!

Sponsored Schools
Game Design Degree Courses
Game design courses cover everything from storytelling to programming. In other words, you will examine all corners of what goes into a game. So, you will look at narrative, artistry, animation, and more. What you will cover may depend on your program's focus. For instance, a game development program may include more technical courses. (Think, artificial intelligence and data structures.)
Here's a sampling of common courses you could find in a game design program:
Concept Development:&nbspIt all starts with an idea. A course like this gives an overview of what happens before a game goes into production. That includes research, planning, visualizing the design, and working with teams.
Game Animation: &nbspAnimation brings games to life, and a course like this covers the skills needed to make that happen. You'll cover the theory and practice of putting graphics into motion. That includes concepts like timing, movement, and creating sequences.
Game Audio:&nbspFrom dialogue to music, sound moves the action along (and gets stuck in players' heads!) This course covers skills needed to record, edit, and create audio assets for games.
Game Engines:&nbspA game engine is a software development environment for building video games. In this course, you'll learn how to work within game engines such as Unity. Areas covered may include prototypes, level design and balancing, environment design, and more.
How Long Does It Take to Earn a Degree in Game Design?
Earning a Bachelor's in Game Design could take you about four years to complete. If you pursue a Master's, that could take you an additional two years or so. Your duration will vary by your program and whether you attend part time or full time.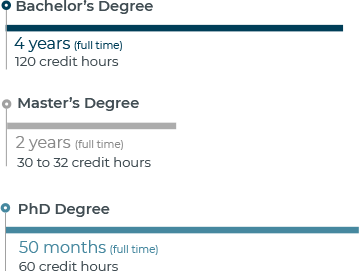 Game Design Degree Program Examples
| | | | | |
| --- | --- | --- | --- | --- |
| School | Degree Level | # of Credits Required | Start Dates | Minimum Months to Complete |
| American University | Master's | 36 | 2 (August and January) | 24 |
| Full Sail University | Bachelor's | Varies | Multiple | 20 |
| Laguna College of Art and Design | Master's | 60 | N/A | 24 |
How Much Does a Game Design Degree Program Cost You?
Last check, you can see, DataUSA puts the median in state cost of attending a public, four year school at $7,506. For private and for profit schools, you can expect to pay around $36,500. Below, you can compare the tuition for these schools that feature game design programs:
| | | | | |
| --- | --- | --- | --- | --- |
| School | Degree Level | # of Credits Required | Cost Per Credit | Total Tuition Cost |
| Southern New Hampshire University | Bachelor's | 120 | $320 | $38,400 |
| Liberty University | Bachelor's | 120 | $390 (full time rate) | $46,800 |
| Academy of Art University | Bachelor's | 132 | $963 | $127,116 |
Top Schools That Offer Game Design Online Degree Programs
DataUSA lists 177 institutions with Game and Interactive Media Design programs. From those schools, students were awarded 2,692 degrees in 2021 (the most recent data). The most common degree awarded in this field was the Bachelor's.
| | | |
| --- | --- | --- |
| School | 2021 Degrees awarded | 2021/22 Tuition (out of state unless *) |
| Wake Technical Community College | 351 | $8,912 |
| The University of Texas at Dallas | 68 | $39,776 |
| Savannah College of Art and Design | 147 | $39,605 |
| New England Institute of Technology | 41 | $33,900 |
| Central Piedmont Community College | 104 | $8,936 |
| University of Southern California | 37 | $64,726* |
| Fayetteville Technical Community College | 44 | $8,708 |
| Drexel University | 22 | $58,965* |
Choosing an Accredited Game Design Degree Program
Game design programs rarely hold programmatic accreditation. And, there's no particular accrediting organization that's prominent in the field. So, you should look for a college or university that is regionally accredited.
Why is regional accreditation important? Well, it helps ensure your school meets important quality standards. The Council for Higher Education Accreditation (CHEA) recognizes seven organizations that accredit schools at the regional level. Many regionally accredited colleges and universities offer game design programs.
What Can You Do with a Gaming Design Degree?
According to the most recent data, you will see that there are over 2.2 million visual and performing arts graduates in the workforce. And, you will see that includes game design degree holders. The average degree holder in the workforce is 41 years old. And, males are more likely to study game design, comprising 78.3% of degree holders.
Game design is at the intersection of two industries: technology and the arts. Perhaps that's why multimedia artist and animator roles are growing at a faster rate than the arts and design industry average. This occupation is projected to grow 8% by 2032.
Potential growth may be due to a variety of factors. For one, professionals may be needed to create the realistic video game graphics consumers look for. And, growth in mobile gaming may lead to new roles.
| | | |
| --- | --- | --- |
| State | Employment | Annual Mean Wage |
| California | 19,120 | $134,820 |
| New Jersey | 380 | $104,280 |
| New York | 1,600 | $100,240 |
| Connecticut | 130 | $99,66 |
| Maryland | 440 | $94,790 |
Jobs with a Degree in Game Design
Multimedia Artist
As a multimedia artist, you would create visuals, animations, and more, for video games and other media. Often, you would work in a team with other artists and animators. You would tend to specialize. For instance, a video game artist may focus on designing scenery, levels, or characters.
According to 2022 BLS Data:
Median Salary: $98,950 per year
Job Growth Through 2032: 8% (Faster than average)
Typical Entry Level Education: Bachelor's degree
Programmer
As a programmer, you would write the code that makes computer applications and software programs work. That includes video games. As a programmer, you may be well versed in several coding languages, like C++ and Java. You would both write and test code. And, you would work in teams in order to create a finished product.
According to 2022 BLS Data:
Median Salary: $97,800 per year
Job Growth Through 2032: -11% (Decline)
Typical Entry Level Education: Bachelor's degree