Digital Marketing Degree Online Programs
Get matched to an Digital Marketing Degree Online Program for FREE!
WHAT IS A DIGITAL MARKETING DEGREE ONLINE PROGRAM?
Digital marketing professionals are in high-demand. A digital marketing online degree can help you get your foot through the door. These programs offer to help you learn how to use SEO, content marketing, data analysis and more. You might also learn how to use computer software for in depth analysis. The program may help you learn how to blend communication and tech to help improve a business or company.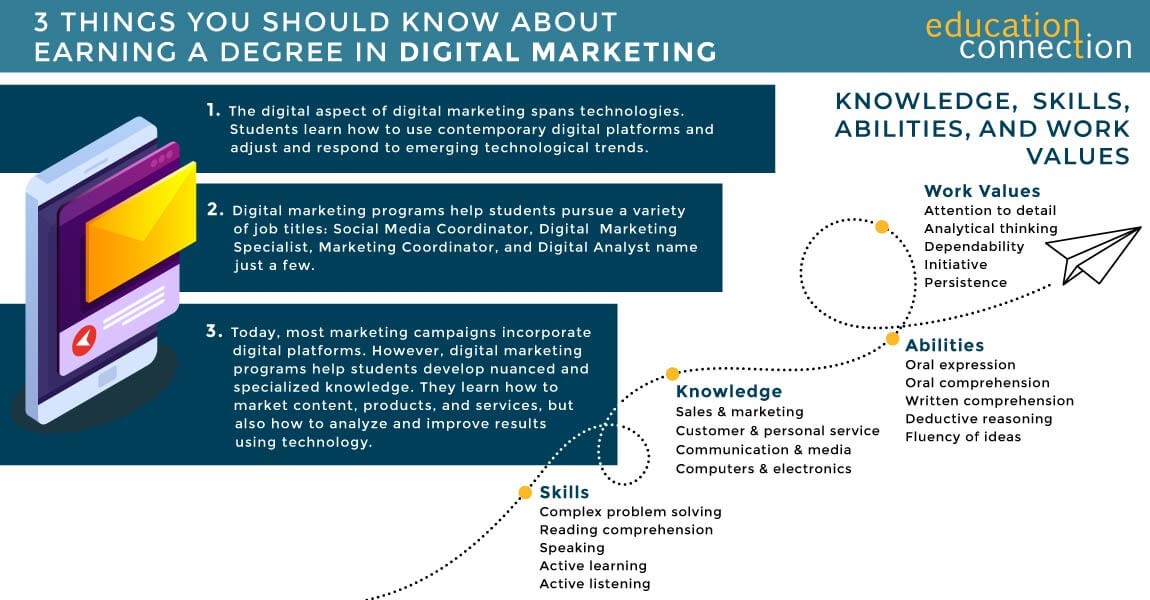 TYPES OF ONLINE DIGITAL MARKETING DEGREE PROGRAMS
Associate of Applied Science in Digital Marketing
Explore the basics of digital marketing: SEO, data analysis, relationship management, web analytics and more.
Course Examples:
Social Media Marketing
Digital Analytics
Marketing & the Virtual Market place
Bachelor of Science in Digital Marketing
Explore integrated marketing and its role in helping a business toward success. Study online branding, e commerce, SEO, consumer psych, and more.
Course Examples:
Web Analytics
Internet Public Relations
Internet and Law
Master of Science in Digital Marketing
Explore an advanced overview of multi channel marketing, including the essentials of web culture, SEO and analysis of consumer behavior patterns.
Course Examples:
Web Analytics
Internet Public Relations
Internet and Law
DIGITAL MARKETING DEGREE ONLINE PROGRAMS
Online digital marketing programs often exist in a business school. As such, you will often study many business courses and major in marketing. Through the major, you can study digital and analytical platforms to gain experience. The number of classes you may take in each area will depend on the level of degree.
Associate and bachelor's degrees in this field might can be many things. First, they might be an A.A., A.S., B.A., or B.S. degree. Beyond that, their names become more detailed. At the associate's degree level, students might earn an A.A. or A.S. in digital marketing, marketing, or even business. The bachelor's degree offers some of the same options. Students might earn a B.A. or B.S. in digital marketing, business administration, or even systems admin. For a marketing, business, or tech degree, students might focus on digital marketing.
When looking for your perfect degree, use the name of the degree as a nudge in the right direction. Then look beyond the degree name to the program. This will give you a sense of what you can learn. Usually, this is digital marketing, business, and data analytics skills you want to.
1
Take advantage of some of the nation's most affordable tuition rates, while earning a degree from a private, nonprofit, NEASC accredited university
Qualified students with 2.5 GPA and up may receive up to $20K in grants & scholarships
Multiple term start dates throughout the year. 24/7 online classroom access.
Popular Programs
Business Administration, Psychology, Information Technology, Human Services…

2
Ranked #8 by U.S.News & World Report for Best Online Bachelor's Programs
Apply up to 90 transfer credits for bachelor's students, and 9 transfer credits for master's degree students.
CSU Global graduates experience a return on investment of 4:1, which means they receive $4 in salary and benefits for every $1 they invest in their education.
Available Programs
Business, Computer Science, Criminal Justice, IT, Psychology…

3
Experience a Purdue Global undergraduate program for an introductory 3-week period. There's no financial obligation beyond the application fee
Apply eligible work experience and prior college credits toward up to 75% of your undergraduate degree.
More than 175 programs at associate's, bachelor's, master's and doctoral levels.
Programs Include
Business, Cyber Security, Psychology, IT, Nursing, Criminal Justice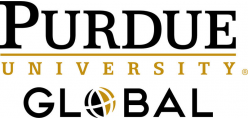 Sponsored Schools
WHAT DIGITAL MARKETING COURSES WILL I TAKE?
In an associate program, you will take one year of gen ed courses. The classes cover subjects like math, English, and the social and natural sciences. In the second year, you will pursue your major in digital marketing. That year, you study business, marketing, and digital applications. You may take a class in business principles, integrated marketing communications or more. All these main courses help you to develop skills as digital marketer.
In a bachelor's degree program, you will take two years of gen ed courses. The same goes for your digital marketing major. You study similar subjects, but in more depth. Or you may study a broad range of subjects, that move beyond the core of digital marketing. For example, you can study market analytics or data driven marketing as well as the core classes. With a bachelor's degree program, you can gain advanced skills and knowledge.