10 Top-Paying Careers Requiring a Master's Degree
Get Matched to An Online College for FREE
There are many reasons to pursue a master's degree: to enhance your career, open the door to new opportunities, gain a competitive edge in the job market, build a professional network, and expand your skill set. These may be reasons enough for you to invest in earning a master's degree, but one other benefit might help you solidify your decision: increased earning potential. The Bureau of Labor Statistics (BLS) reported that in 2021, the median annual salary for those who hold a master's degree was $26,884 more than that of the average of all workers.1 In addition, many jobs that require a master's degree command higher pay than those that don't: nearly half of the occupations listed by the BLS as requiring a master's have salaries of $80,000 or more.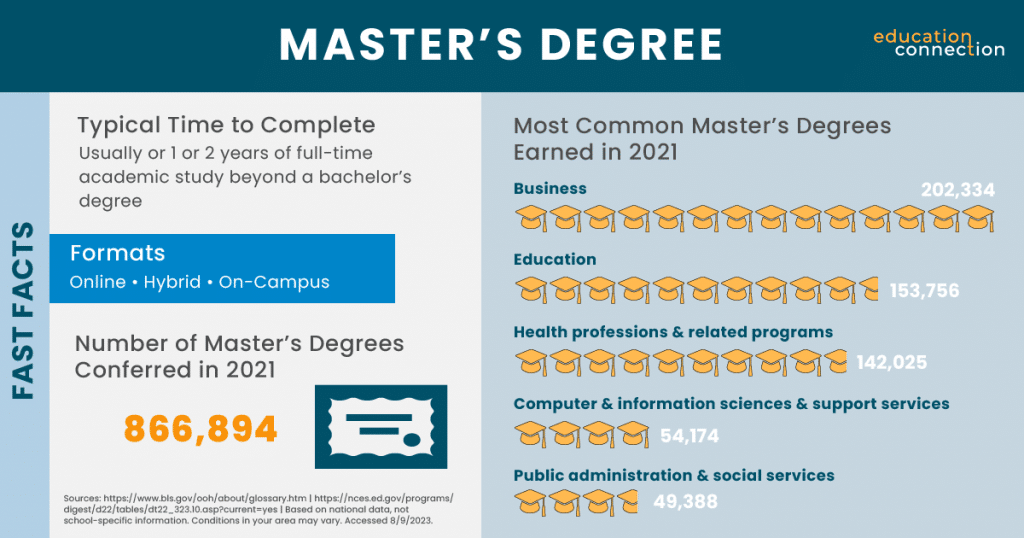 In this article, we list 10 top-paying careers that typically require a master's degree at the entry level, as specified by the BLS. Note that there are a number of careers—some that are often higher-paying than those listed here—that may not require a master's, but for which a master's degree might be preferred. This could be especially true for those who have earned an MBA or master's in a business-related field. Refer to the "How to Become One" tab on the BLS site to learn more about the requirements for a particular career. 
Also make sure to check out our article "10 Top In-Demand Careers Requiring a Master's Degree."
Source: https://www.bls.gov/
Based on national data, not school-specific information. Conditions in your area may vary. Accessed 8/9/2023.