10 Top In-Demand Careers Requiring a Master's Degree
Get Matched to An Online College for FREE
Earning a master's degree may become increasingly important for professionals looking to remain competitive and move up in their careers. Some industries require a master's as a typical prerequisite for certain positions. This trend may be driven by the need for individuals to acquire targeted skills and knowledge, as well as the growing complexity of various industries.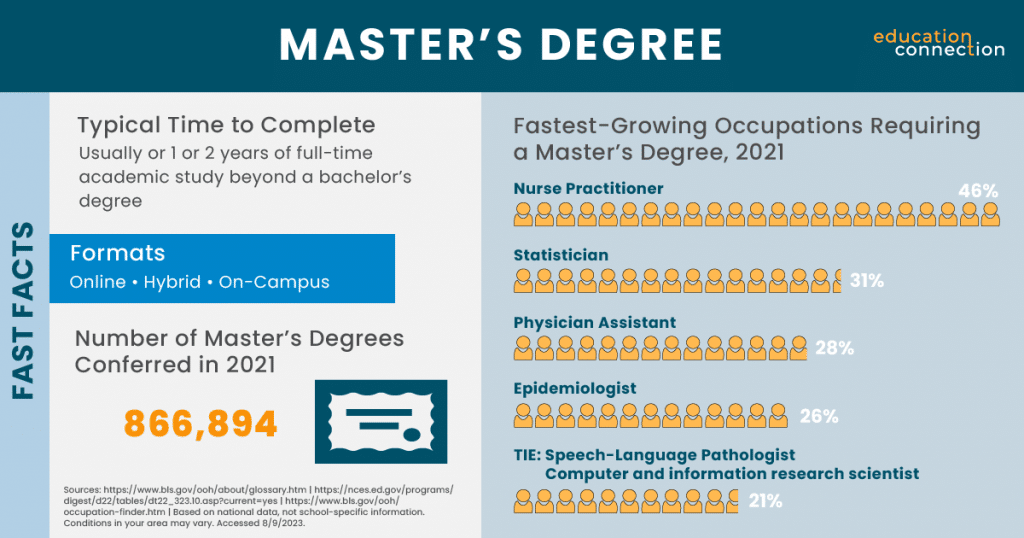 The good news is that many jobs requiring a master's are in high demand. In this article, we explore the top 10 in-demand careers that require a master's degree and provide information about which industries these careers are in most demand. The rankings that follow are based on the number of projected jobs in 2031, not growth rate. See the infographic for information about the fastest-growing jobs that require a master's degree.
Also make sure to check out our article "10 Top-Paying Careers Requiring a Master's Degree."
Top 10 In-Demand Careers
Source: https://www.bls.gov/
Based on national data, not school-specific information. Conditions in your area may vary. Accessed 8/9/2023.