Online Bachelor's Degree Programs
Get matched to online bachelor's degrees for FREE!
What is an Online Bachelor's Degree Program?
An online bachelor's degree is a postsecondary degree earned by students who complete an undergraduate program. Typically, bachelor programs take 4 years to complete. Bachelor's degrees are also sometimes called baccalaureate degrees. Other names are 'undergraduate degrees', '4-year degrees' and 'college degrees'. Many students pursue a bachelor's degree after high school. But others enroll in college after earning an associate degree. These are "bachelor completion programs" and may take 2 years of full-time study.
Pursuing a bachelor's degree online is gaining in popularity. Recent NCES statistics show  5,954,121 students took some or all courses online. One reason is distance learning allows you to attend class from anywhere. You need a computer and a reliable internet connection. So many students pursue a bachelor's degree while holding a job.
Types of Online Bachelor's Degrees
The three most popular types of bachelor's degrees are:
| | | |
| --- | --- | --- |
| Bachelor's of Arts  | Bachelor's of Science | Bachelor of Fine Arts |
| A Bachelor of Arts degree covers majors from the humanities and liberal arts. Some examples are English, art history, education, modern languages and communication. | A Bachelor of Science degree covers majors from STEM fields. This includes sciences, technology (computer science), engineering and mathematics (analytics). | A BFA is a professional bachelor's degree. The goal of a BFA program is for its graduates to go on to pursue professional careers in the creative arts world. |
| Many BA programs consist of fewer credits that tie to your major. In this way, they are expansive and offer some freedom to explore a wide range of topics. | Many BS programs consist of a set of core credits that tie to your major. Rather than exploring subjects outside your major (BA), they target it. | Some BFA degree majors include fine arts like photography, graphics, sculpture and painting. While others are in performing arts like dance, acting, theatre and music. |
Popular Bachelor's Degrees to Earn
At last check, 1,956,032 people earned bachelor's degrees. While these degrees cover the spectrum of majors, there are a few bachelor's degrees significantly more popular than others.
10 of the most popular bachelor's degree majors are:
Biology Degrees
Engineering Degrees
Communications Degrees
 Business Degrees
Business degrees cover the skills and knowledge one needs to succeed as a manager. Many programs cover lots of functional areas that ready a person to run day to day operations. Classes usually cover management theories, finance, accounting, human resources and marketing.
They might then apply concepts to a specific industry. Like sports management. Earning a business degree online may ready you to enter many fields. Students often pursue a concentration if they have a specific job in mind. Administration, entrepreneurship and data analytics are a few.
 Nursing Degrees
Nursing degrees at the college level usually lead to a BSN degree. There are also RN to BSN programs for students who have a diploma or associate degree. Earning a Bachelor of Science in Nursing is one way to prepare for the NCLEX-RN exams.
Passing the National Council Licensure Examination may enable you to get a state RN license. When searching for online nursing schools, you should check accreditation.
 Biology Degrees
Biology degrees study the science of living organisms. Classes may cover a wide range of processes and topics from natural sciences. Like ecology, evolution and sustainability.
Earning a biology degree may ready you to pursue many possible careers, such as,  Bioinformatics, forensic science, pharmaceutical research and food safety are a few.
Engineering Degrees
ABET-accredited engineering degrees cover a wide range of applications and industries. Four of the common branches are Mechanical, Chemical, Civil and Electrical engineering.
But there are many others too. Like aerospace engineering and management. Most cover innovation, emerging technologies, safety and specific topics in your chosen area. Earning an engineering degree online may ready you to become an engineer. Engineers craft solutions to real world problems. They do this with the help of math, science and technology.
Social Work Degrees
Social work degrees usually lead to a Bachelor of Science in Social Work. At this level, you may learn to help people solve and cope with problems in their everyday lives.
A BSW degree is the most common need for entry-level administrative positions.
This includes direct-service positions such as caseworker or mental health assistant. Earning your BSW online, you might complete your practice work in your community. Plus, if you study for your master's you may be able to enter as an advanced standing student.
1
Take advantage of some of the nation's most affordable tuition rates, while earning a degree from a private, nonprofit, NEASC accredited university
Qualified students with 2.5 GPA and up may receive up to $20K in grants & scholarships
Multiple term start dates throughout the year. 24/7 online classroom access.
Popular Programs
Business Administration, Psychology, Information Technology, Human Services…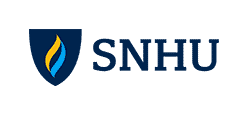 2
Ranked #8 by U.S.News & World Report for Best Online Bachelor's Programs
Apply up to 90 transfer credits for bachelor's students, and 9 transfer credits for master's degree students.
CSU Global graduates experience a return on investment of 4:1, which means they receive $4 in salary and benefits for every $1 they invest in their education.
Available Programs
Business, Computer Science, Criminal Justice, IT, Psychology…

3
Award-winning programs created to help you succeed.
A quality education doesn't have to be expensive. Earn an accredited degree for less.
Programs start monthly – Apply free this week!

Sponsored Schools
What are the requirements to earn a bachelor's degree?
Many bachelor's degree programs span about 40 courses. This equals about 120 semester hour credits. Other colleges use a quarter system rather than a semester system. For these, you'll need to finish at least 180 quarter credits to earn an accredited bachelor's degree.
The breakdown of these credits varies from one college to the next. Usually they include general education courses and topics for one's major area of study. Apart from courses, many programs have internships. This is a hands-on component where students get credit for experience.
Bachelor's Degree Admission Requirements
If you are seeking admission to a bachelor's degree program, you need to meet the college's criteria. These include standards such as:
Be a high school graduate
Have completed the General Educational Development (GED) test
If you are a transfer student, it should be from another accredited college or university
Be good academic standing (varies)
Meet the college's GPA requirements
The GPA you need at each college varies. There are many accredited online colleges that accept low GPAs. Instead they might weigh life or military experience.
When applying to an online college, some schools ask for an application fee. Others waive the application fee which helps to cut costs. You might also need to submit things like:\
Essay or statement of goals
Letters of recommendation
Official transcripts
Test scores (SAT, ACT)
Worried about writing? Some online colleges skip the essay. These schools may want to interview you. Or take a deeper look at your outside school activities, test scores and references.
How Long Does It Take to Earn a Bachelor's Degree Online?
A full-time student may need four years to earn a bachelor's degree online. Full-time status means taking 12 semester units per term in most schools.
But there are many ways to speed this process up or slow it down. These often tie into enrollment status:
Three-quarter time: 9-11 credit hours per semester
Half time: 6-8 credit hours per semester
Less than half time: 1-5 credit hours per semester
Statistics show that 60% of students take 6 years to earn their undergrad degree at a public college. Figures are 66% at private non-profit institutions and 21% at private for-profit schools.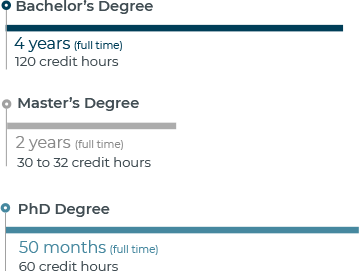 Are Online Bachelor's Degrees Cheaper?
An online bachelor's degree may be cheaper than if you attend school in person. Students who pursue their degree online may save on room and board as well as travel. Savings like this can bring the cost of attendance down. But there are a few other factors to inform yourself about. Hint – check the tuition page of each school and use your spreadsheet skills.
For example, does the college offer a flat tuition rate or different cost structures? Some colleges have two prices. One for residents, the other for out-of-state students. In general, rates for out-of-state tuition is higher. That stated, some online colleges want to attract students and do extend in-state tuition. Or, charge less per credit if you pursue your degree online.
Another thing to assess is whether the school provides credit for past learning or (military) experience. This goes for if you have an accredited associate degree. Any credits that transfer equal fewer you have to pay for.
The Value of an Accredited Online Bachelor's Degree
Many students wonder whether it matters to enroll in an accredited online college. Understanding the value of accreditation can give you a clear sense of why it does. Both to employers and to other colleges you might apply to. An accredited college degree meets specific educational standards. These standards refer to one of two things. The institution (school) or the program (bachelor's degree). Only accredited schools can have accredited programs though.
At the institutional level, accreditation may be regional or national. National accreditors often cover vocational colleges.
Regional accreditors are location specific. There are six regional accreditors that the U.S. Department of Education recognizes. Regional accreditors  are most common type of accreditation.
Earning your online bachelor's degree at a regionally accredited school may enable you to:
Transfer credits from an associate degree (if earned at another accredited school)
Apply to grad school
Apply for federal financial aid
Pursue post-degree licensure and/or certification
Enter a career field with a recognized degree
At the program level, accreditation measures other things. Like whether a program prepares students with the skills for their chosen career. This is important in fields where professionals need a license. Like education, engineering, nursing, and so on. It may also enhance the value of say, a bachelor's degree in business. Accredited programs often have their finger on the pulse of ethics and trends. So, you won't usually study out-of-date theory and the like.
Lifetime Earnings with a Bachelor's Degree
Earning a bachelor's degree increases lifetime earnings. Having one, you are likely to earn more than people with an associate degree or high school diploma.
| | | | |
| --- | --- | --- | --- |
| | High School Diploma | Associate Degree | Bachelor's Degree |
| Median Weekly Earnings | $730 | $862 | $1,173 |
| Median Annual Earnings | $37,960 | $44,824 | $56,304 |
| Median Lifetime Earnings (based on 45 years worked) | $1,708,200 | $2,017,080 | $2,533,680 |
Types of Financial Aid Available for Online Bachelor's Students
Financial aid can come from federal, state, school, and private sources.
Data shows 85% of first-time, full-time undergraduates at 4-year colleges got financial aid. Some of the various routes students can use to fund their education are:
What Are the Highest Paying Jobs with a Bachelor's Degree?
Bachelor's degrees may result in significant career advancement and pay increases. It is the most common postsecondary education for all occupations.
A college degree is also the standard for entry into many professional careers. Many of these areas have much faster than average job growth and lucrative wages
In fact, you need a bachelor's degree for about 21% of all jobs on the market today. This includes many computer, management, and engineering occupations. Also, teachers at the kindergarten through secondary levels.
Most of the top highest paying jobs with a bachelor's degree paid average 2018 salaries of $80,000 plus. They are:
Medical and health services managers
Management analysts
Software developers, applications
Financial managers
Registered nurses
Continuing Your Education
For many students, there are next steps after earning a bachelor's degree. Depending on your goals and career field you might continue with one or all of the following:
A master's degree
Professional licensure
Professional certification
Online Master's Degrees
In some career fields today, one needs a master's degree to pursue an entry level job. Or to climb the ladder and pay scale.
If you are in the corporate world, for example, you might consider online MBA programs. Many top executives have a master's degree in business administration. There are also master's programs that help to ready you for professional licensure. One example are online Nurse Practitioner programs. These may help RNs widen career options with higher salaries.
Professional Licensure
A professional license is a need in many fields outside health care too. Substance abuse counselors are one example. Most need to pass a state exam and continue their education every year.
Professional Certifications
A professional certification shows you 'know your stuff'. Usually it refers to a specific method.
While not a degree, a certification is a useful add on to any resume. One example – IT Certifications. These measure your tech skills and may improve your marketability to employers.
Whatever is next for you, start by understanding the online college admissions process. Studying online may help you make the most of your time and money!